Here's a fun fact: did you know that the word April comes from the Latin verb "aperir," which means "to open"? Many people like to believe the name of the month describes the flowers and trees opening in springtime. I'm preparing as I speak to see the Cherry Blossoms in DC for the first time. Swoon!
Springtime is a period of renewal and rebirth. So in the spirit of growth, we wanted to touch on self awareness and the idea of opening yourself up to love.
And that's why we've got certified dating & relationship coach, Lauren Zoeller, here to talk about how you can become aligned in love, personally and in your relationships. 
DATING DISH (2:00)
Mr. Owl, how many swipes does it take to get to the love of my life?:
The team at Shane Co. Jewelry conducted a study asking online daters how much time they spend on dating apps, whether they've met a partner from an app, and how long it took them to do so. According to this study, the average American will spend about eight months on dating apps and swipe on just under 4,000 profiles before finding a partner. Damona breaks down the other specifics within the study – and tells us why decisive action will be your best bet in finding a match online.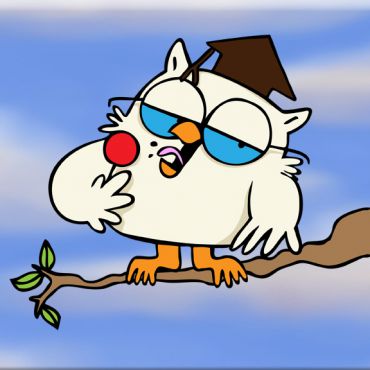 LAUREN ZOELLER (9:12)
Lauren Zoeller is a certified dating & relationship coach, an author, and the host of The Aligned Love podcast. She is also the Founder of The Aligned Love Experience™ and an expert practitioner in reparenting, generational healing and Somatic Experiencing.
Lauren's insights have been featured on The Drew Barrymore Show (holla!), The NY Post, Business Insider, NBC News, SHAPE magazine and other international media outlets.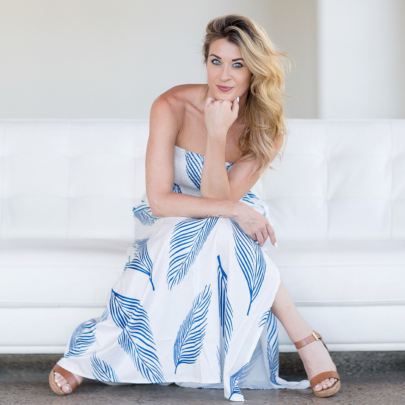 (10:00) What makes Somatic Therapy different?
If you've never heard of "somatic therapy" before, Lauren's got ya covered. "Somatic therapy is therapy of the nervous system, which is completely different from what most of us are conditioned to think about when we think about therapy. And that's traditional talk therapy, going to a therapist and verbally processing your trauma."
(19:35) Feeling safe inside of your body…
Damona asks for Lauren's top first date tips for tapping into your nervous system awareness. She asserts that you first have to understand what safety feels like in your body, because only then will you have a sense if someone is safe when you meet them. "Your person should feel like home, they should feel safe – but you have to find home within yourself first."
Lauren also shares her hot take on feeling butterflies, and what it means if you're still getting them on the 3rd date.
(26:30) Bullsh*t and breadcrumbs.
One of the things both Lauren and Damona hear a lot is that women want to be pursued by their match – but Lauren points out a key difference between pursuing someone and chasing them. "I think that both people in a partnership need to pursue one another. It's not a one way thing."
Lauren continues that many women put up with what she calls "bullsh*t and breadcrumbs," AKA a lack of clarity in whether someone wants to date you.
Be sure to follow Lauren on Instagram @LaurenZoeller and check out The Aligned Love Framework Course.
DEAR DAMONA (29:40)
Submit your questions on Instagram, Twitter, or Facebook and hear our answers live on the show! Here's what our listeners asked about this week:
Email from Snowed Under, Down Under – Hi Damona, I've been listening to your podcast here in Australia and I have a burning question. Without tooting my own horn; I get a lot of interest from guys on dating apps. The area in which I live and date is very skewed in the favor of women to men ratio. So I get inundated with messages and likes on dating apps. My question is how do I handle this influx of messages? I try to be respectful and answer every message, even if I am not interested – but it's almost a full-time job!!! I get burnt out really quickly trying to siphon through the guys and trying to message them to give me and them a chance to determine if we should meet up. I don't like to juggle conversations, but I can take on average 7 to 10 days getting to know someone via text/message, only to meet and the connection to be underwhelming in person! I wonder if my mindset of trying to cull the numbers and really focus on what it is I'm searching for is hindering me – or should I just wing it and just go and meet people without even really getting to know them in written communication first???
https://damonahoffman.com/wp-content/uploads/DM-Lauren-Zoeller-Wordpress-Image.png
900
1200
Lindsey Kay Floyd
/wp-content/uploads/damona-hoffman-logo-209-1-1.png
Lindsey Kay Floyd
2023-04-11 18:29:31
2023-04-11 18:29:31
Love Trauma & Overflowing Inbox