The Ick & Second Chance Scenario
Okay, we've all been there. The date is going well, you're thinking there may be a future here, and then they do that thing – maybe it's talking with their mouth full or revealing they don't like dessert. Say what?! Whatever it is, it's like a switch, an instant turnoff; it's the ick!
It's okay, it's part of the dating journey. You are going to meet people who aren't a great fit for you along the way. Hopefully you can learn from them, laugh and move on. 
And that's why we have authors, Anna Burtt and Kitty Winks, here to talk about their new book, The Little Book of Ick. They'll also be breaking down how you can actually use icks to your advantage.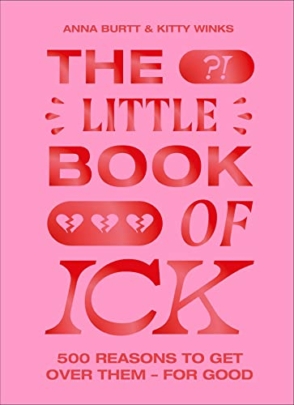 DATING DISH (1:55)
Some daters say Instagram helps them date more 'organically':
NBC News recently covered a study by YPulse, a youth research firm, sharing that 40% of Gen Zers met their partners through social media while 29% met their partners through dating apps. 
According to the article, Gen Zers say they want to date more "organically" and that meeting through mutual followers or shared communities on social media platforms like Instagram allows them to do this. They add that it's also easier to vet their matches because they get a deeper look into their lives.
More than half also "feel more comfortable being vulnerable online and over text than in person." Damona brings up the Online Disinhibition Effect, meaning that we feel more comfortable to share personal info and vulnerable feelings when your dating app gives you that veil of anonymity. So that raises the question – is it better to be starting communication in a space where you have no inhibitions before you've even met the other person?
But if we ARE going to shoot our shot and slide into the DMs, Damona shares some of her top tips on how to do so in Nick Viall's episode of Dates & Mates.
We want you to have a dating profile that magnetizes the right dates to you. And that's why for a limited time only, you can get Damona's Free Profile Starter Kit HERE – this includes prompts and profile templates to help you write a winning profile, & a short tutorial video on how to choose the best dating profile photos.
KITTY WINKS & ANNA BURTT (15:40)
Anna Burt is the host of the podcast The Brighton Book Club, and Kitty Winks has been featured in Mashable and Stylist Magazine. Together they are now co-authors of "The Little Book of Ick."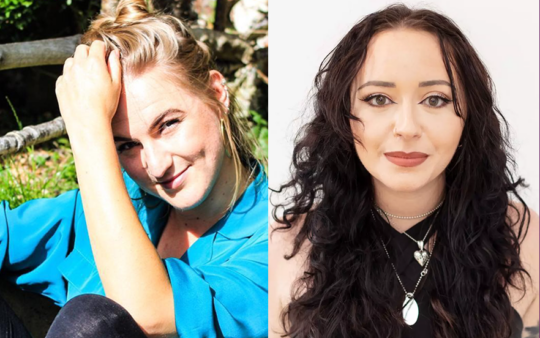 (16:10) First of all, what the heck is an ick?
Kitty jumps right into it, defining the "ick" as "when you're dating someone and they do something completely inane and innocuous on the face of it. And then from that moment forward, they're completely physically repulsive to you. You can't get past it." And although there are some obvious universal ones (like being rude to waitstaff), the ick doesn't show up the same way for everyone. Kitty also adds her take that "the ick is a physical manifestation of something that is already subconsciously there."
Damona mentions how many people ask her if something is a red flag or not. Anna goes on to explain the differences between red flags and icks.
(21:50) The pyramid of icks.
Damona, Kitty and Anna deliberate the different levels of icks, from frivolous to f**ked up. Some of the icks that come up in The Little Book of Ick are cutting up your food into small pieces, some calling themselves a producer, or ordering a mocha latte (Kitty says "order a coffee or a hot chocolate, just make a decision"). Anna and Kitty also reveal their biggest icks, and Kitty shares the ick she employs to help herself get over her exes.
Although writing The Little Book of Ick has caused Kitty and Anna to see potential icks everywhere they look, they tell us to keep in mind that "no one should take some sides of dating too seriously. It just goes to show how kind of vacuous we all are. And you know, anything can kind of trigger an ick. And there's no shame in that. I don't think there's any shame in being picky."
You can follow Anna Burtt on Instagram @btnbookclub and Kitty Winks on Instagram @KitWinks. And be sure to snag a copy of their book, The Little Book of Ick.
DEAR DAMONA (34:25)
Submit your questions on Instagram, Twitter, or Facebook and hear our answers live on the show! Here's what our listeners asked about this week:
IG Message from M – Dear Damona – Hi, love your show! I paid for a subscription on a dating app to see all the men who "like" me, and I was scrolling through and saw a man who ghosted me 5 years ago, in 2017. This man has stood out in my mind because it was genuinely the best first date I've ever had, we were both cracking up the whole time. We stayed at the restaurant until they closed, then went to a wine bar and stayed there until it closed too. He had plenty of opportunities to end the date earlier but we ended up spending 6 hours together that night. We kissed a little at the end of the night, and I never heard from him again. I messaged him on the app the next day to thank him for a lovely evening and to follow up on what he had suggested as our second date, but he never responded. I feel a little scorned but I really had a good time with him. Should I give him another chance?
https://damonahoffman.com/wp-content/uploads/DM-ANNA-KITTY-Wordpress-Image.png
900
1200
Lindsey Kay Floyd
/wp-content/uploads/damona-hoffman-logo-209-1-1.png
Lindsey Kay Floyd
2023-02-21 19:15:46
2023-02-24 23:17:43
The Ick & Second Chance Scenario