Positive Psychology & Too Nice
Okay y'all know my goal here is to help you find love and happiness in the relationship style you desire because with love comes trust, companionship, support and so much more. 
But one thing that evades many of us is the fact that all of this starts with us, our habits, our outlook in life, our choice to be present in love regardless of our relationship status.
And so I have positive psychology expert, author and television personality Rob Mack here to share his lessons and inspirations for how to Love from the Inside Out.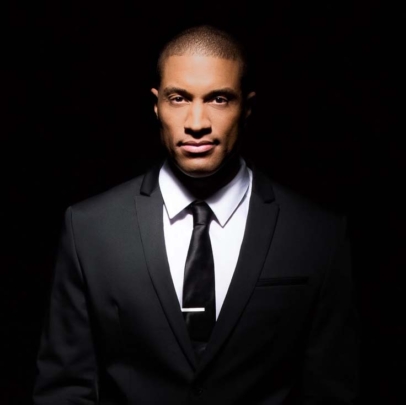 DATING DISH (1:55)
Why is being "too nice" such a turn off?
Y'know, I think we can agree that everyone deserves to date a nice guy/gal. But have you ever met someone so nice that it becomes a turnoff? Our friends at PopSugar were wondering the same thing.
According to a recent study in the journal Personality and Individual Differences, how altruistic someone is has a huge effect on how attractive they are. More specifically, those who behave moderately altruistic are rated as MORE attractive vs those that behave highly altruistically.
Although we all have our opinions on how it feels to be "too nice," there is definitely a line between being too nice and love bombing. Damona breaks it all down. 
PLUS Damona shares her story of "Operation Date Nice Guys" & how nice guys can get the girl using the Nice Guy 9.
ROB MACK (12:15)
Rob Mack is an Ivy League-Educated Positive Psychology Expert, Inspirational Speaker, and Published Author. His work is endorsed by Oprah, Vanessa Williams, Lisa Nichols, and many others. 
His most recent book release, Love from the Inside Out, is a best-seller following its release in March 2022.
(13:09) Have you found love from the inside out?
One of the major hallmarks in Rob's book is learning how to find love from the inside out by practicing the presence of love. According to Rob, love is synonymous with happiness – more specifically, love is your happiness shared.
He continues that practicing self love, or the presence of love, is key to improving our relationships. How do we do this? Rob gives us the scoop.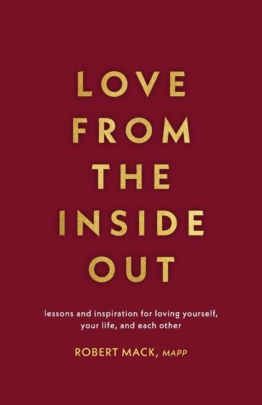 (18:34) The Age of Distraction
I think we can all agree that we live in the ultimate age of distraction, right? With all the options available on Netflix alone, it's impossible not to get overwhelmed with the amount of choices we have.
Rob agrees that it's becoming harder and harder to enjoy anything nowadays because it's becoming more impossible to be present. This causes us to seek out more relationships, and more material objects and more of everything, mostly because we're not present with the people and the things that are in our lives.
So how does this factor into our dating lives? Rob spells out his tips for best practices on dating apps & how to combat the effects of distraction.
(26:10) Our texting mindsets are out of sync.
Damona mentions a piece of advice she heard from Nick Viall about texting – "people read your texts in the mindset that they're in, not in the mindset that you sent them." You've heard Damona say time and again how without tonal cues or body language, so much gets lost in translation while texting.
On top of this, Rob adds that we all have cognitive biases and distortions that factor into how you send or read a message (i.e. distortions like confirmation bias or the Halo effect).
Given that our biases are kind of unavoidable, is there a way we can bridge this gap in texting communication? Rob says that developing emotional regulation is essential, and explains why.
(33:45) It's an extraordinary life if you don't overthink it.
Since he ties love and practicing self love so closely to happiness, Rob states that we should be slowing down and finding more joy in the day-to-day moments. One way to do this is to practice emotional regulation – i.e. learning how to just chill out for the sake of chilling out, and enjoying it.
Secondly, identify the specific things or activities that allow you to feel inspired, relaxed, happy, joyful or just peaceful. One of Rob's biggest examples is music, since "music is one of the fastest ways to shift your emotion. And your mood is a state that exists out there in the world. So just listen to some music, and notice how quickly your mood shifts according to the kind of music you're listening to." 
If we continue to take the time to improve our inner world, as Rob has shown us, your dating life is bound to follow.
(40:35) Loneliness, aloneness, & all oneness.
In Rob's book "Love from the Inside Out," there is a chapter titled "loneliness, aloneness, & all oneness." Rob notes that we tend to think of these words as synonyms, as describing the same experience. But there is actually quite a difference.
Rob defines aloneness as being the objective experience of being by yourself. On the other hand, loneliness is the subjective experience of that feeling (how you feel about that aloneness). Because you can be alone all by yourself, and not be lonely.
So why is it important to make this distinction? Rob expresses, "I want people to recognize that they have a lot more power and control with respect to feeling good and feeling loved, and more control in feeling loved and feeling happy than they might be giving themselves credit for."
Damona also revisits her own history and experiences with loneliness.
If you liked this interview, you can follow Rob on Instagram @RobMackOfficial.
And be sure to grab your copy of Love from the Inside Out by visiting CoachRobMack.com/books.
DEAR DAMONA (47:10)
Submit your questions on Instagram, Twitter, or Facebook and hear our answers live on the show! Here's what our listeners asked about this week:
Email from Kristen –

Hi Damona! I have an entire notebook dedicated to your advice. Thank you for all that you do! I am a 39 year old woman and I was in a 3.5 year relationship with a 50 year old man. We were exclusive but more casual for the first 2.5 years, which we both wanted. I then had some big changes in my life that made me realize I wanted more commitment and security and spoke with him about it. He agreed that he wanted more too. It was okay for a little bit, but never quite enough for me. I explicitly gave him examples of what I needed, and he never followed through with the behaviors/actions I told him I needed. I brought it up to him and he promised he would do better. Mind you, the number one thing I said I needed was for him to ask me how I'm doing that day and truly listen to my response – nothing wild! About a year ago, I decided that I had had enough and he wasn't going to change, so I broke up with him. A few months later he reached out and we tried again, but it was very short lived. Here we are a year later, and he is beating down my door and promising to be who I want and need. I've dated in the meantime and I still can't stop thinking about him and what we could have. Please help!
https://damonahoffman.com/wp-content/uploads/DM-Rob-Mack-Wordpress-Image.jpg
900
1200
Lindsey Kay Floyd
/wp-content/uploads/damona-hoffman-logo-209-1-1.png
Lindsey Kay Floyd
2022-09-13 18:47:14
2022-10-11 22:59:30
Positive Psychology & Too Nice