Labor of Love & Bringing Sexy Back
AN EXCLUSIVE PEEK
Today we're getting an exclusive look into the habitat of the illusive marriage-minded man:
Just kidding. In spite of what I sometimes hear from my listeners Marriage-minded partners aren't that hard to find, you just need to know where to look. Especially as you get to the age where people are looking to settle down.
Stewart Gill, contestant on the show Labor of Love and most eligible bachelor, joins Damona on this week's episode. 
Quick primer if you haven't seen the show: Labor of Love featured Kristy Katzmann (who you might know as a former Bachelor Contestant). She was not only searching for love, but also for a father for her future children.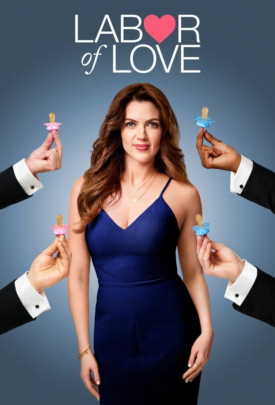 Stewart laid it all on the line and was one of the finalists on Labor of Love so we're going to deep dive into what it's like to be 40, single, successful, and looking to settle down. I mean look at him: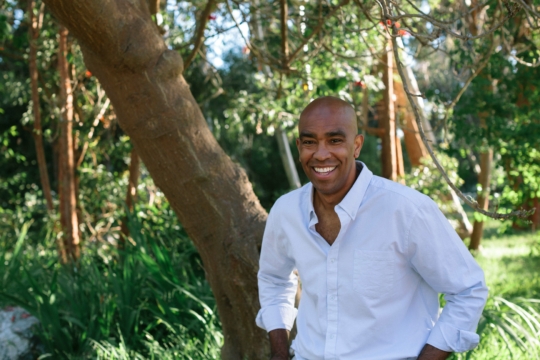 We'll talk about it all later, But first Damona covers headlines:
DATING DISH (2:27)
(1:36) Conversationalists it's your time to shine!
Surprisingly but kind of not surprisingly, daters over 50 years old are searching for great conversations with their potential partners. According to a Silver Singles survey, over 70% of participants wanted someone they could really talk with. 
(4:03) Is Victoria's Secret Bringing Sexy Back?
In a major attempt to rebrand, Victoria's Secret has announced the retirement of the Angels. So long Adriana Lima and hello to a whole new face of the brand that reflects the current generation of society. 
WHYYY ARE YOU STILL SINGLE? (7:54)
Stewart Gill is a marriage-minded man who put his dream of settling down and having a family for his athletic career- No big deal he was an Olympic-level triathlete. 
Now he lives in Santa Monica, he's the CEO of Magna Carta Wealth and founder of the Evolutions financial literacy app.
Stewart's a crazy accomplished guy and now he's ready to find the love of his life:
(9:56) It's goin' down in DMs: Stewart reveals he was cast on Labor of Love through a random DM with a casting director.  
(12:10) Seeking a Partner: He's not just searching for marriage. Stewart wants a teammate for life.  
(16:55) Diamonds vs. Emeralds: You may be a diamond, and someone prefers emeralds. This doesn't mean you have any less value.  
(21:09) Embrace Your Differences: You don't have to be just like your partner. Don't stick to a strict checklist. 
(26:03) Communication is Key: Stewart reveals that communication is the most important aspect of a successful relationship.  
Get more of Stewart on Instagram @stewart_e_gill. And ladies, if you slide in those DMs, make it good ;)
DEAR DAMONA (35:18)
Submit your questions on  Instagram, Twitter, or Facebook and hear our answers live on the show! Here's what our listeners asked about this week:
Megan – Hi, Damona. I am a listener from Ireland. I love your show. I've been listening to it a lot over the past few months, trying to figure out what I'm doing wrong in my dating at the moment and previously, and my question is, I'm trying really hard on dating apps and everything, to look for the right kind of people who have the same values as me who want commitment to want a good relationship. And something solid and move forage in the future. And I go on these dates, and then I just have no chemistry with these guys at all. And yes, when I bump into a guy in reality, or meet someone through friends, and we do have great chemistry, and there's a lot of flirtation on everything, and then we do go on a date, they end up being the kind of guys who just want sex and just wants an F body and are not great listeners and don't really want to actually have anything real. So, I mean, I just wonder, why am I so much more attracted to people who seem to not want commitment than the people who are actually have their values aligned with mine and want to have the same things as me. I'm worried that I'm just never going to actually have the same kind of sexual attraction to those people.

Gaysha – Dear Damona, Happy Pride! Thank you for your podcast and work! I listen to you every Tuesday while I get ready for work. I am a newly transitioned (9 months) transgender female. Do you have any advice on how to date as a transwoman? I swipe and meet all kinds of men but either they just want something casual, unmatch once they read my profile or because society frowns about dating openly trans people I have a hard time meeting men. Any advice as I'm ready to date and it's pride month?! Thanks so much! 
THIS EPISODE IS BROUGHT TO YOU BY TEXTNOW 
The app solves many major challenges that Damona's clients face in dating today:
You can keep your main number private

You can separate your personal and dating contacts

Plus, It's easy to use and FREE.
We are proud to collaborate with an app that empowers modern daters to feel safe and secure. If you want more information, check out Damona's video on when to give out your number to people you meet on dating apps. Click here!
DATES & MATES DEALS
BETTERHELP.COM/DATESANDMATES
Get Better Help: real therapy, convenient and affordable. Get started today and enjoy 10% off your first month. BetterHelp.com/datesandmates
DOWNLOAD OKCUPID TODAY!
OkCupid is FAMOUS for matching people on what MATTERS MOST to them, from food to the type of relationship they want…to politics. They ask you really thoughtful and provoking questions to get to the heart of who you are and what type of person you're looking for.
Are you missing out? Download OkCupid today!
https://damonahoffman.com/wp-content/uploads/Stewart-Gill.png
900
1200
Leah Schell
/wp-content/uploads/damona-hoffman-logo-209-1-1.png
Leah Schell
2021-06-22 20:58:15
2022-04-20 19:05:49
Labor of Love & Bringing Sexy Back