Dating Profile Pics & Textiquette
IT'S TIME FOR A PROFILE REFRESH.
Mark your calendars: OkCupid predicts that 🇺🇸 July 4th 🇺🇸 will be the hottest online dating day for people who are ready to get back out there.
So it's time to whip that dating profile in shape. The easiest way to start fresh and catch more attention on dating apps?
New profile pics!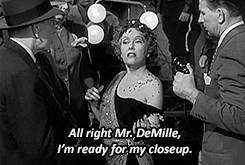 On this week's episode of Dates & Mates, Damona interview Saskia Nelson, online dating photographer founder of Hey Saturday – an app that connects daters with quality photographers.
This is a super special interview because both Time magazine and BBC have credited her with creating the genre of online dating photography!
Saskia is on a mission to get rid of bad dating profile photos and she's telling us how to do it the right way:
But first, some steamy headlines:
DATING DISH (1:15)
(1:52) The real story behind Taika Waititi's ménage à trois with Rita Ora and Tessa Thompson
Recent photos of Taika, Rita, and Tessa kissing on a balcony from May 23 have gone viral. Wait… isn't Taika married? AND technically their boss? We have questions. 
(6:11) Are your texts getting left on read? Your punctuation might be the reason why.
NBC brings back a 2015 study from Bingham University: Your punctuation matters in digital communication. Damona reviews findings:
Texts ending in a period are seen as less sincere than texts with no punctuation.

Periods often come across as hostile

Exclamation points are seen as the most sincere

General Rule – don't use a period at the end of the text.
Bottom line: Throw in punctuation to convey tone
YOUR COMPLETE GUIDE TO DATING PROFILE PICS(10:54)
Damona talks to Saskia Nelson, a photographer who specializes in dating app profile pictures and the founder of Hey Saturday – an app that connects daters with online dating photographers you can trust.
She's here to get your profile pics in shape to capture attention and matches.
(10:54) How Saskia got her groove back on dating apps: Making dating fun again and finding her now husband
(15:30) The key to good profile pics: Color, Context and Character
(19:26) Storytelling = Your dating app superpower. Show what makes you unique so users can make an instant connection
(24:00) Does it look like you're trying too hard? A case for showing up and showing out.
(27:03) What to wear? First date outfit? Yoga pants? A bikini?
(34:14) The deal with group shots: Dogs are in. What about cats? Your mom? Your friends? Your grandma?
View this post on Instagram
Check out Hey Saturday if you're looking for a professional eye on your dating app photos: https://www.heysaturday.co/about/ 
DEAR DAMONA (39:43)
Submit your questions on  Instagram, Twitter, or Facebook and hear our answers live on the show! Here's what our listeners asked about this week:
IG Message: I've never actually had a bf or even gone on an actual date. I have no clue what to do.

Voicemail: I have been going on first dates pretty regularly dating pretty regularly off in September and I have had very little luck. I've gotten two maybe three days with a couple of guys and have either had them say that they're not feeling a connection or something. I haven't felt a connection after a couple of days and I'm starting to get really discouraged. I'm wondering am I just burned out on dating? Do I need to take a break? I want to have a girl summer. But right now I'm just feeling really bummed out. Do you have any advice for kind of hitting reset on my dating life? Thanks.
DATES & MATES DEALS
Get Better Help: real therapy, convenient and affordable. Get started today and enjoy 10% off your first month. BetterHelp.com/datesandmates
OkCupid is FAMOUS for matching people on what MATTERS MOST to them, from food to the type of relationship they want…to politics. They ask you really thoughtful and provoking questions to get to the heart of who you are and what type of person you're looking for.
Are you missing out? Download OkCupid today!
https://damonahoffman.com/wp-content/uploads/saskia-blog.png
900
1200
Leah Schell
/wp-content/uploads/damona-hoffman-logo-209-1-1.png
Leah Schell
2021-06-02 01:18:29
2022-04-20 19:07:15
Dating Profile Pics & Textiquette