Dating App Curious: Featuring Seeing Other People
As mentioned in last week's 4th of July minisode on flirting, all summer long we'll be doing a mix of masterclasses and showcases of Damona's favorite dating & relationship podcasts. We'll be featuring interviews Damona has given on various topics over the past few years, and some fantastic shows that you'll want to subscribe to to complement your Dates & Mates listening.
Today's interview comes from the fantastic podcast Seeing Other People, hosted by Ilana Dunn. This episode is especially ideal for anyone who is "dating app curious." You'll also hear tips for moving towards exclusivity, advice on avoiding the texting trap, and how to fully take control of your dating destiny.
SEEING OTHER PEOPLE WITH ILANA DUNN (1:35)
Ilana is the former video and content producer for the dating app Hinge. And she's an expert in Millenial and Gen Z dating. In this episode we do a deep dive on dating apps from the perspective of two industry insiders.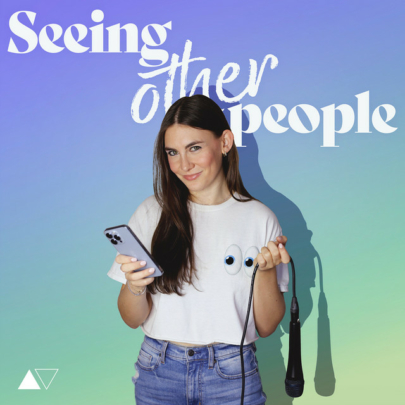 (6:50) Has modern dating become easier or harder?
With the acceleration of dating technology in the past decade, our dating pools have seen extensive changes to the amount of people we cross paths with (and that have the potential to become our match). But with more opportunity brings more challenges, as Damona mentions. Because the dating pool has now expanded, it's CRUCIAL that we know how to filter our matches effectively to avoid burnout.
Damona also shares why she identifies as a "feminist dating coach" and how this affects the way she works with clients.
(15:15) You will have to send the first message at some point.
Although we've moved past a lot of the outdated parts of chivalry, many of us are still very attached to the idea of the man approaching the woman first. But Damona suggests asking yourself – what is the life you really want to build, and how many of the old rules still apply to you? Why are you sitting around waiting to be chosen when you could do the choosing?
Damona mentions that according to OkCupid data, women who initiate messages on dating apps have higher levels of relationship satisfaction AND longer conversations with their matches. But if you're stressed about what to say, don't fret! Damona says the easiest formula for an opening message is a comment + a question. Comment on something that struck you in their profile, and follow it up with a curiosity question!
(26:00) Don't skip the Screening Step…
Dating burnout is a huge symptom of the expansion in dating pools (and one of the things we get asked the most about at Dates & Mates). But Damona points out that screening your matches before going on another first date is the KEY to conserving your energy and avoiding burnout. Having a call or video chat with your match before meeting in person can actually help you suss out if you have any chemistry to begin with. And remember that just because you have good banter over text, doesn't mean it will translate IRL.
Your first date goal should not be a 3 hour long dinner date – this is a guaranteed trip to burnout. A one-hour coffee date is enough to let you know if you are interested in a second date. And if it goes well, you are leaving your first date on an energetic high!
(31:40) Does exclusivity mean the same thing to everyone?
The idea of being "exclusive" often gets us into trouble if we don't include clear communication. Damona asserts that it's never a good idea to assume you're exclusive – you will have to have an intentional conversation with your match where you are both on the same page about what that means.
We also avoid clear communication when we focus on "playing it cool." But truly, what do you lose by being up front with your match and letting them know you want to see them again? As Damona states, when you clearly lay out your intentions, you get a clear response back.
(51:00) Every interaction we have in dating is a chance to learn.
Although most times the goal of dating is to find a partner, dating is also a great way to learn about ourselves and clarify our core values. Damona says it's also a great chance practice of empathetic dating, which involves having compassion for yourself and your match.
Damona and Ilana also discuss how to give yourself closure when dating. Because often, we won't get the explanation we need from the other person in order to move on. But Ilana mentions a great way to create closure for yourself – dig deep and figure out the exact lesson you're taking from that relationship.
Check out more episodes of Seeing Other People on your favorite podcast app. And be sure to follow Ilana on IG @ilana.dunn or @seeingotherpeople.
DEAR DAMONA
There is no Dear Damona this week, but please submit your questions on Instagram, Twitter, or Facebook and hear your answers during a future episode of Date & Mates!Unsure if your question is right for Dates & Mates?
Check out our recent all-Dear Damona episode to get a taste of what our listeners are thinking. 📝
https://damonahoffman.com/wp-content/uploads/DM-Seeing-Other-People-Drop-Wordpress-Image.png
900
1200
Lindsey Kay Floyd
/wp-content/uploads/damona-hoffman-logo-209-1-1.png
Lindsey Kay Floyd
2023-07-11 18:36:43
2023-07-11 18:36:43
Dating App Curious: Featuring Seeing Other People