Top Single Cities & Mind-Body Connection
YOUR MIND-BODY CONNECTION PLAYS A BIG PART IN YOUR JOURNEY FOR LOVE
You've heard me say that initial attraction and chemistry are not indicators of long-term compatibility and that true chemistry will build over time. Today we're talking about how to build that authentic connection in this fast-paced world with Tziporah Kingsbury. 
She's a Somatic Intimacy and Human Connection Specialist, author, and breathwork trainer. Trust me, this interview changed the way that I think about mind-body connection and I hope you learn something, too. But first, as always, we have headlines:
DATING DISH (1:26)
(1:26) Singles on the East Coast have it pretty good.
A new study from ApartmentList.com examined Bumble data from 100 US cities to determine the Best Cities for Singles in 2021. They weighed four key factors — dating satisfaction, social satisfaction, dating affordability, and percentage of singles.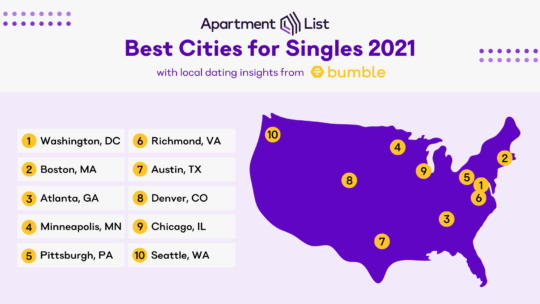 Coming in at number one was Washington DC – with nearly half the city being single – and ranked second was Boston. College towns were also ranked higher for dating, due to the higher than average numbers of marriage-minded singles who stick around town after graduation. 
Hot tip from me to you: Regardless of where your city has ranked on this list, it's all about using the information you have about your city and harnessing the right tools in your dating plan. You can find love anywhere.
(4:18) Can't stop oversharing on first dates and then worrying that you overshared?
Don't worry. According to the New York Times, you are not alone. We tend to overshare when our brain is working overtime to handle emotional strain. If you are managing stress, exhaustion, or nerves, you might find yourself sharing more with an acquaintance than you normally would. 
When you spend all your mental resources managing one thing, you are left with less willpower to manage what you say. The perfect storm for one complicated first date, amiright?
Fear not! We can avoid these situations by practicing self-control. Here are some tips from NYT and me:
Check in with how much you're talking — ask the other person more questions.

Know which topics you want to talk about, and the topics to avoid. 

Even if you overshared, you can simply apologize or veer the conversation to a lighter topic.

Or if THEY have overshared, you can brighten up the mood by extending kindness and compassion by acknowledging what they said — this is an opportunity to practice Empathetic Dating. 

And above all, remember that information needs to be earned!
TRUST ME, YOU'RE BREATHING WRONG (10:00)
I sit down with Tziporah Kingsbury, somatic intimacy specialist and author of Revolutionizing Intimacy: Navigating Connection in a Disconnected World. You've seen her work on The Bachelor where she teaches her clients how to dig deep in their mind-body connection and to use their body intelligence for love. 
Today she's going to explain how your body seeks connection and how breathwork can help you on your journey to find your soulmate.
(10:58) What is a Somatic Intimacy Specialist?: If therapy is about the mind reacting to our environment, somatic therapy is working with how the body reacts to our environment. According to Tziporah, we hold our history in our body. So how do we become more aware of what we're storing? That's where somatic therapy comes in. Tziporah's big piece of advice is to slow down – when we can slow down enough to be in touch with our physiological responses in the body, we can more clearly identify what's being stored and where.
(13:19) How to clear the tension we're holding in our bodies: When we feel tension in our bodies that may be holding us back, we can always realign ourselves by going back to the breath, found in what Tziporah calls our "energy chi." We can 
(17:54) Creating intimacy without oversharing: The pace of dating has become much quicker these days, which makes authenticity a lot harder to cultivate. So how do we check ourselves to make sure that we are coming from a place of vulnerability and not emotionally dumping? Well vulnerability isn't about opening the floodgates as quickly as possible – vulnerability is about being authentic, and authenticity is how we become closer to the people that we're with. So if you're on a date and you're extremely nervous, express that to the other person! Tziporah also advises us to do the work to be grounded in who you are, so you don't need to put your needs on somebody else. That way, instead of asking "do I trust the other person enough to be open with them," we are asking if we trust ourselves enough to open up.
(23:34) Finding the "yes": We have so much attachment to the word "no" as rejection, but Tziporah encourages us to use "no" as an opportunity to discover more possibilities of intimacy. A "no" creates a "yes" to something else, and it's up to us to find what that is. For instance, if you tell your partner "I don't want to have sex today," you can both then ask, "what can we do to feel good today?" Hiking, cuddling, drawing together – so many possibilities reveal themselves when you look. And remember, someone's "no" has nothing to do with you.
(29:29) How do we breathe, anyway?: Tziporah describes that each one of us has a conditioned breath pattern, cultivated in our body based on our life stories. So for us to get back in touch with ourselves, we have to bring the breath back to how it was when we were born – extremely open, effortless, and uncontrolled. We can do this by sitting on a chair with our back supported, placing our palms firmly on the lowest part of the belly, and taking deep, flowing breaths through the mouth. When we let go of controlling the breath, not only does our nervous system feel safer since we are more grounded in our body, but we are able to breathe through whatever pain we are holding. Because "the only reason we control our breath is not to feel."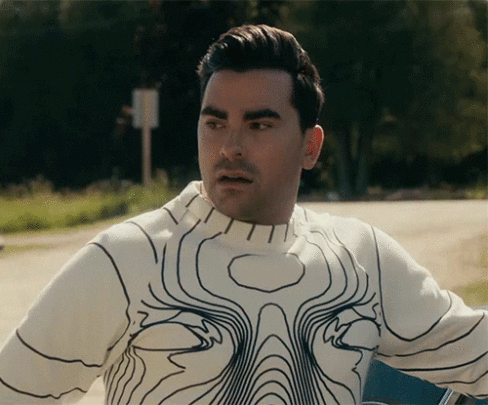 Check out Tziporah's free gift for Dates & Mates listeners, a chart for emotional literacy and you can join her FB Group here.
DEAR DAMONA (35:57)
Submit your questions on  Instagram, Twitter, or Facebook and hear our answers live on the show! Here's what our listeners asked about this week:
Email from Mel –

How do you know when it's time to move on? I've been seeing this guy for five months. I really like him but we don't see each other as much as I like, and I would like more! And he's still seeing other people. I know you said slow love, but is it time to move on and stop wasting my time?

Voice Message from Anonymous –

Hi Damona, I'm a single mom and I began dating an amazing guy about a month ago. I feel so connected emotionally in a way that I haven't before. We joke and say that we're basically the same person but my concern is that he is a superBachelor. He is about my age, so late thirties, and he's told me that he's not sure if he's ready for a family. His family life was not the best growing up and he said that's just not anything he really envisioned for himself based on the experiences that he had growing up. So I don't want to get into a relationship with the expectation that my partner is going to change but I know this is sort of A New Concept for him. I'm okay with giving him a little time to think it through, and he has expressed that he's open to the idea. But he's just not sure – my question is how much time is appropriate to give him before I need an answer? There's a lot of wonderful things about this relationship, but I need someone who will not only accept but love and care for my son, and I just don't know if I'm setting myself up for heartbreak.
https://damonahoffman.com/wp-content/uploads/tziporah.png
900
1200
Leah Schell
/wp-content/uploads/damona-hoffman-logo-209-1-1.png
Leah Schell
2021-09-29 00:05:58
2022-04-20 18:51:43
Top Single Cities & Mind-Body Connection