The rules of dating have changed! But you know that. We've been shouting it from the rooftop for 10 years now.
While many of our parents and grandparents adhered to strict gender roles, monogamy and a typical relationship timeline (first comes love, then comes marriage, then comes a baby in a baby carriage), WE are building relationships that suit our lifestyles.
For example, non-monogamy is on the rise! Since last year, there has been a 42% increase in mentions of "ENM" or "ethical non-monogamy" on OkCupid profiles. There has also been an increase in the number of married couples who "Live Apart Together" – folks in committed relationships who live in separate homes. And according to the Census Bureau, the percentage of people in these LAT relationships increased by more than 25 percent between 2000 and 2019.
Based on our inbox, y'all have a lot of questions about how to make your relationship dream a reality (even if it includes a non-traditional arrangement). So we brought in the big dog today – THE Dan Savage is here with us. He's the host of the Savage Lovecast and the long-running column, Savage Love. Dan will be talking about writing the rules of your own relationship and answering your love questions in a special Dear Damona segment!
DATING DISH (2:56)
If you clap when planes land, your partner might break up with you:
Hold onto your "icks" ladies and gentlemen, we're about to dive into dating dealbreakers. A study commissioned by the dating site Seeking discovered that out of 2,000 adults, over half (65%) have ended a relationship because of an ick. What is an ick, you ask? It is a specific and possibly non conventional trait that turns someone off (i.e. "they gave me the ick").
Damona goes over the most prominent icks from the survey – including bad body odor, clapping when your plane lands, and being obsessed with astrology (LOL since Dates & Mates just did a whole episode about astrology). Do you have an ick? 👀 
DAN SAVAGE (13:06)
Dan Savage is an American author, media pundit, journalist, and LGBT community activist.
He is the author of "Savage Love," a sex-advice column, which first appeared in The Stranger, Seattle's alternative weekly, in 1991. The column is now syndicated across the United States and Canada. 
Dan is also the host of the podcast The Savage Lovecast, where he answers your sex questions and talks politics, and the author of multiple books including his most recent one, "Savage Love from A to Z: Advice on Sex and Relationships, Dating and Mating, Exes and Extras."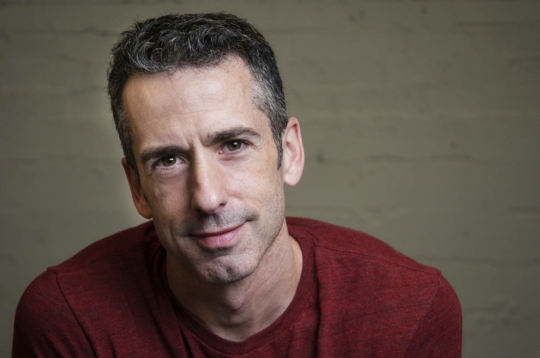 (15:54) Dating dinosaurs.
Damona and Dan have many things in common, but the biggest is that they're both veterans of the professional dating scene for 15+ years. Damona asks Dan what he's seen as the biggest changes in dating and relationships during his career. Surprisingly, Dan responds that the question – "am I normal?" – is a thing of the past.
(22:21) The non-monogamous spectrum.
Damona brings up an interview that Dan did on the Death, Sex and Money Podcast with Anna Sale, in which Dan brought up the difference between non-monogamy and cheating.
Dan states that monogamy is a spectrum, and that you CAN in fact be cheated on in a non-monogamous relationship (just as you would a monogamous one). He also shares the kinds of feelings you may be having if you're non-monogamous at heart (and how to have the "I'm non-monogamous" conversation).
Be sure to follow Dan on Instagram @DanSavage and to check out his book "Savage Love from A to Z: Advice on Sex and Relationships, Dating and Mating, Exes and Extras." You can find his podcast, Savage Lovecast, wherever you listen to Dates & Mates.
DEAR DAMONA (33:10)
Submit your questions on Instagram, Twitter, or Facebook and hear our answers live on the show! Here's what our listeners asked about this week:
Voice Message from B –

I put so much pressure on myself to find a guy that meets my standards, I think I am hindering myself from finding my match. What should I do?

IG Message from R –

I find myself getting lost in flings while I search for my forever partner. How do I balance this dissonance?
ANNOUNCEMENT!
Damona is running her signature dating coaching group LIVE one last time starting the week of January 23rd. If you want to find love in 2023, this is your moment! Want to learn more? Check out the free intro class on Wednesday January 18th at 4pm PT/ 7pm ET. You can sign up for that at DamonaHoffman.com/freeclass
https://damonahoffman.com/wp-content/uploads/DM-Dan-Savage-Wordpress-Image.png
900
1200
Lindsey Kay Floyd
/wp-content/uploads/damona-hoffman-logo-209-1-1.png
Lindsey Kay Floyd
2023-01-17 21:00:01
2023-03-14 21:06:18
Savage Love & Hookup Hangup