RETHINK LOVE
We're about halfway through 2020 and we already cannot wait for the fresh start that 2021 will bring. This year has been by far one of the most intense but it's forcing us to look at what is really important.
What life do you want to create for yourself when we eventually come out on the other side of this extremely challenging period of time?
Today, we want to help you create something beautiful out of the challenges around us.
We explore your options and perhaps guide you to finding your ideal life with Monica Berg, author of Rethink Love and Fear is Not an Option.
She's all teaching you to create a life worth living. That sounds really heavy – but basically we want to help you create the life you want immediately.
But first, Damona covers headlines:
DATING DISH (1:50)
Are your dick pics on Amazon RIGHT NOW?
Security researchers came across a very surprising data breach this month – sloppily stored super personal and sometimes sexually explicit private interactions from various dating apps can be accessed through something called a "bucket." Is your data all over Amazon? Damona breaks it down.
Bachelor on Blast
This week, Matt James was announced as the super hot new Bachelor! But did you know that the Bachelor previously argued in a lawsuit that it was their constitutional right not to cast contestants of color? Here's an NPR article from 2012 all about it. What does this casting decision mean for the past, present and future of reality TV? You might remember that Damona has a history in TV casting and producing. She has a lot of thoughts on the topic.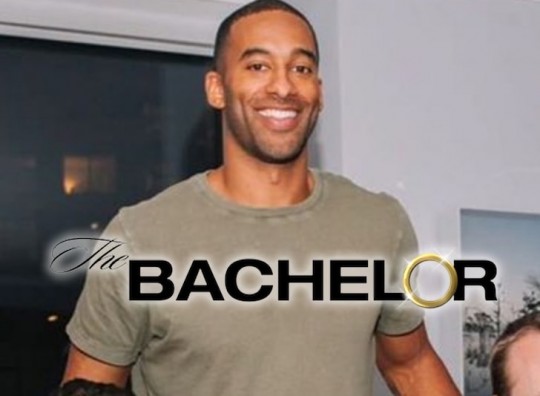 Date night ideas for those of us who are still social distancing (read: all of us)
Damona gives us 10 date night ideas for keeping it cute in quarantine – if you're tired of Netflix and Chill.

LOVE & WISDOM (12:00)
Damona's been Kabbala curious for a very long time so when we were approached to have Monica Berg – Communications Director for the Kabbala Center – we got super excited.
She's the author of Rethink Love and Fear is Not an Option and self-professed change junkie.
Monica's lived a very full life and it has taught her how the practical wisdom of Kabbalah can bring Light and strength into even the most challenging experiences by changing the one thing we can control ourselves. We all need some Light and Strength right now.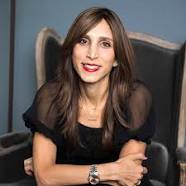 She and Damona discuss:
Ancient wisdom

Ups and Downs in a relationship is healthy

Romanticized expectations of falling in love and why they're unhealthy

How distorted self-perception is killing your potential to find love
Find Monica on all the socials @monicaberg74 and at rethinklife.today. PLUS you can join Monica's Rethink Love Interactive Webinar if you want more from her
TECHNICALLY DATING (42:46)
Submit your questions Instagram, Twitter, or Facebook and hear our answers live on the show! Here's what our listeners asked about this week:
I'm 37, and I'm so embarrassed to say that I've never been in a relationship before. I've talked to some therapists and they don't really know what to say that, and it's still makes me sad to this day. I've been single my whole life and it hurts me knowing my situation, that I've missed out simple things, like celebrating an anniversary with a guy, walking along a beach, watching the sunset, celebrating anything basically. What would you say to help me get over this embarrassment? Is it something that I just have to live with and stop dwelling on? I've been living with it my whole life, I don't really know how to heal my heart from this.

What advice do you have on interracial dating and how to have convos about what's happening during these crazy times?
WANT TO GO EVEN DEEPER? HERE IS A TRANSCRIPT OF THE SHOW IF YOU WANT TO FOLLOW ALONG!
Damona  0:12  
modern love Made Simple. This is dates inmates with damona Hoffman. Hello lovers, we are about halfway through 2020. And I think it's safe to say we're all experiencing some sort of change. Whether we like it or not, the world around us is rapidly evolving. It's time to decide how you fit into the new normal. What life do you want to create for yourself when we eventually come out on the other side of this extremely challenging but necessary period. I want to help you explore your options and maybe guide you towards finding your ideal life. Along with Monica Berg. She's the author of rethink love, and fear is not an option. She will be teaching you all how to create a life Fourth living. I know it's kind of heavy. But the bottom line is that you can have the power to change your life right now. And we want to help you do that if you're not where you want to be. So I want you to think about your immediate life goals. And then we'll come back to that in a moment. But first, I'm going to get you up to speed on this week's headlines. We'll talk about how to keep your dick pics from getting leaked on Amazon, and 40 seasons and a single black lead what ABC needs to do next, with their first black bachelor plus date night at home ideas for those of us who are still social distancing, which should be all of you. Then, as always, at the end of the show, I will answer your questions including how to approach dating if you've never been in a relationship, and what advice do you have on interracial dating? You know, that's a topic I have a lot to say about. So let's get ready and do the dish
Monica Berg  1:59  
these days. dish
Damona  2:03  
dating app data exposed according to Wired Magazine, now every few months, you hear a story like this from me about a dating app breach. But this one's a little bit different because it actually wasn't a breach of a particular app. But it was actually a publicly accessible bucket on Amazon web services that included sexually explicit photos and audio recordings. Nobody exactly knows where they came from or how they got captured. But what the experts agree on is that it was basically just sloppily stored data, not a breach of passwords or access to your app. So as I seem to do quarterly, I'm just going to remind you that I'm not a fan of sending sensitive material over the internet. I'm not a fan of posting it. I'm not a fan of even Snapchatting it because we have I've had a breach on Snapchat. And you have to be in control of the information that goes out and you and you have to be prepared that if that information gets leaked into the public eye, that it's not something that will cause you to potentially lose your job or be embarrassed or end your relationship. This breach was pretty sensitive because some of the apps whose data was was included here were apps like threesome, gay Daddy bear and herpes dating. And they're actually a total of nine services. But among them, many of them were were apps that had sensitive data about people's sexual orientation, which may or may not be public and their health information like in herpes dating, so I just have to remind y'all to be very careful with what you share. I know we're living in a time where we are virtually dating, but just remember screenshots can happen, data storage can happen. revenge porn definitely happens. And however they got there, I just have to remind you that once they're on the internet, they may not ever disappear. So choose your sex wisely. Speaking of choosing wisely, ABC is trying to make good on The Bachelor Finally, after 40 seasons and only one lead a one black lead, who was Rachel Lindsay a bachelorette they now have a black bachelor. But just to put this in context, you may or may not realize there's also been a lawsuit, there's been a change.org petition, there's been a lot of conversation about the lack of diversity on ABC actually raised children's who herself has been very critical and said that she'd like to see more people of color on the entire staff which is something that as a former casting director, and as a former Diversity executive and television executive and TV producer, I have often rallied for. And I've said that this the land of TV and I've worked in it for nearly 20 years, the land of TV does not look like the world that I grew up in are the world that many of you are living in, which is actually quite diverse. And yet, because of the reach of TV, we have a responsibility to accurately portray the world and even to be leaders to lead the charge on change happening in the world. So this
Monica Berg  5:35  
this
Damona  5:36  
choice to pick a black bachelor right now I do not believe is an accident, I believe it is is is a representation of what is happening in the world and his reaction to that, rather than being forward thinking and leading the charge. ABC is behind the eight ball and choosing a black bachelor to avoid criticism. And you may not realize they've actually been sued for this They, there was a lawsuit, which I'll just give you the highlights of it. But there were a couple of contestants who auditioned for the Bachelor. And they sued because they said the show is discriminates against people of color, both in choosing the primary Bachelorette and choosing people who he or she will date. And you know what ABC said, y'all. ABC. ABC argued that casting is a first amendment right, and that they have a right to discriminate if they're talking about casting and not have to deal with potential backlash of forming an interracial relationship that that is up to them and the judge agreed the judge agreed that it is not illegal for them to discriminate. Now it is illegal Of course in any other hiring situation. But on television, they agreed that it is not as illegal and they dismiss the case. And this is not okay. This is not okay with me. This is a complete lack of awareness of the responsibility of television. And I know many of the people that work at ABC, I know many of the diversity executives, and I'm sure they are just Gerges biting through their upper lip at this decision, and at an even at the afterthought now of putting a black bachelor in this position, because it shouldn't have to be mandated by the court. It It shouldn't just be something that you do as a reaction to a racial revolution. It is something that is a business imperative. It is something that is a world shaping imperative, and something that I don't believe that the ABC executives and producers are taking as seriously as they should. So I I'm really happy that we finally do have a black bachelor. I posted a video Do not too long ago about racial preference and and bias in dating and how it really relates to our own deeper unconscious bias around race. I do encourage you to check that out on my Instagram or Facebook if you haven't watched it yet. And this Sunday, I will have a full article in The Washington Post on this topic as well, but we're just it's just the tip of the iceberg we have so much further to go and this is just the beginning of the discussion. On a lighter note, you all still need to keep dating but I know many of you are hesitant to go out even as dates are opening up and and lifting restrictions for Coronavirus. So I have a cute little article that can help you if you are either in a relationship or you are newly dating someone have 10 ideas 10 things that you can still do at home, to have a fun and sexy date. We will of course Put the link to it in the show notes. I wrote this for our sisters at AARP, which is a blog through the AARP for black women. But it's for everyone and I talk about the importance of an histology date. If you don't know what it is style check date is you can check that out and we'll put the link in the show notes that dates and mates calm but nostalgia can can actually bond to people if you can create feelings of familiar prior experiences it can actually make you feel connected. Almost as if you were there together. You can certainly make a gourmet meal together my husband and I are big fans of the box to meal kits like sun basket. You can do a sip and paint night you can play Never have I ever there are a ton of ideas. So I don't want you to feel limited Even though Coronavirus fatigue is certainly setting in I'm feeling it myself. We can still take time to connect and we can still do it in a way that is safe this season. Those are the headlines of the week but in a moment we'll be talking to Monica Berg about all things love and light and lifelong change. But first, I just need to ask you, are we friends with benefits. If you are looking to go deeper in love and you want some extra bonus material on all things dating and relationships, I would love for you to become a part of the dates and means Patreon program, I'm giving you access to all the hidden episodes of dates and mates. Right now we only have the last 100 episodes, but there's actually over 300 episodes of dates and dates. And I'm going to give you access to all of those if you're inside of my friends with benefits program. There's video tutorials on how to read your dates face in the profile to tell if they're a match for you or not. And a lot of other dating resource cheat sheets and extras those are all available for you@patreon.com slash dates and mates. And of course, you'll be invited inside my private Facebook group where we can have a direct conversation But that's only for people who are my friends with benefits and I'd love for you to become one of them. It starts at just $5 a month. And again, that's patreon.com slash dates and mates. We'll have more coming right up with Monica virg. So don't go anywhere.
Welcome back. I am here with Monica Berg. She's the author of rethink love and fear is not an option. And she's the chief communications officer of the Kabbalah center. She's lived a very full life and it's taught it's taught her how the practical wisdom of Kabbalah can bring light and strength into even the most challenging experiences by changing the one thing we can control ourselves. We all need some light and strength right now. Please help me give some big smooches to Monica Berg.
Monica Berg  11:47  
It's great to be here with you. Thank you.
Damona  11:48  
I'm so glad to have you. So Monica, let's start at the top. You are the the chief communications officer of the Kabbalah center. Tell me What just give us like a rundown of what Kabbalah is and how it impacts your life?
Monica Berg  12:07  
Well, Kabbalah is an ancient wisdom that explains the complexities of the material and non material world. And for thousands of years kabbalists have understood that the purpose of our life is transformation, and that every human being is born with the potential of greatness, for greatness. And our responsibility is to try to unlock that potential. And I have found the wisdom to really be life altering. Sometimes I wonder where I would have gone I started studying when I was 17. And it explained to me, really, you know, the purpose of life, how to create beautiful gifts from the most difficult challenges and how to really allow life to an all of the things that you experience to go through you rather than happening to you. There's a purpose for everything. It's all divine, and there isn't A great gift really just to be found if you're looking for,
Damona  13:03  
huh, yeah, then especially connects when we're talking about dating and relationships. Because there's a lot of ups and downs, right? And as you as you move through these experiences, I like to look at every, every relationship, whether it's your sole partner, your life partner or not. It's an opportunity to learn, even if it doesn't go exactly as planned.
Monica Berg  13:30  
Well, absolutely, I agree with you. And in fact, I don't think I think the plans we make are kind of funny. I think we're seeing that especially now, when we're the pandemic and people realize that things are not really in our control. And I think that's why a lot of people have a lot of fear, and a lot of uncertainty because we usually go through life with the illusion that we are in control of what happens, we have a goal, we have an idea, we have a purpose. We're going to make it happen and if it doesn't happen, then we get really upset and why didn't workout I had a plan and I was so sure it was supposed to turn out like that. I think especially when it comes to relationships, there are certain things we can be sure of. If we're looking and setting up the relationship from the beginning and the right way in terms of making sure you're aligned in big picture ways and the most important ways, having common goals and understanding of what you want out of life, right, those are big things. And as you evolve in that consciousness, your partner then will evolve with you. But I think far too often people go into relationship with it being more of a commodity of you know, a buyer seller kind of exchange
Monica Berg  14:38  
often and relationships people kind of
Monica Berg  14:42  
it check out too soon. I think that in everything in life, there's a process that we are meant to go through. And I think that if we're paying attention if we're really conscious beings, we're we're deriving meaning from everybody, everything every exchange, even if it doesn't seem consequential, but something like a relationship of course, is I think in those moments that even if relationships seem to be stuck or stifled, there is a something you can learn about yourself. But also I think people often exit far too soon.
Damona  15:10  
Hmm. Talk to me a little bit more about that exiting too soon.
Monica Berg  15:17  
Well, I think that it's really easy to have a belief system where Yeah, I hear this a lot. You know, I I'm tired of this relationship. It's not what I expected. It's not what I signed up for. And, you know, I know I'm going to meet do one on an airplane or you know, so and so mme and a taxi, they're waiting for it. And we have this very romanticized idea of what falling in love and love looks like. And and that's just a farce, you know, I mean, of course, that can happen. But far too often, I think people right off the relationship with I think in our minds, we think that a successful relationship is one that has no problems that it's easy. That is fluid. And the truth is if you look historically, at relationships, even the strongest ones there, there was adversity, there was opposition. And I think that is actually a healthy part relationships are meant to be served as a mirror for you. I think if we look in biblical stories, we look at Shakespeare, there was often something that they needed to go through that was very difficult. And through that they were able to appreciate one another and actually grow from having that experience. So I just think we're often very wrong about what we think love should look like and then how it's going to play out.
Damona  16:34  
It's like the sand needs that pressure to become the diamond. I heard like a little bit of almost sound like a laugh in your voice when you said the one and I know your book, The subtitle to rethink love is three steps to being the one attracting the one and becoming
Monica Berg  16:53  
one. Did I hear
Damona  16:55  
a little laugh on this idea of the one or do you believe There is a one destined person for everyone.
Monica Berg  17:06  
You didn't hear the last because i think that i think that there are I do believe in soulmates but I think we're wrong about, again what we think about that because we think it's going to be amazing and effortless. And also, I think far too often we right off the person we're with because we have an expectation that they should be something else. I think you can have a lot of different soulmates in your life actually. It depends where you're at when you meet the person. If when you're attracting a mate, you're coming from a place where you're feeling like you need validation or you feel very needy, or you feel that you want to your cherished delusion about what marriage will bring you. Well, you're going to attract a certain kind of person, right? And maybe that person is a spark of your soul and you're meant to do things together but then you might feel you outgrew them Why? Because maybe now and even invested more into becoming a friend yourself and getting to know yourself. And your ideas about who you want to be and how you want to live might have changed. And so therefore, you might want to different kinds of me. So I think it's really important when you go into finding the one, you first look at makes sure that you are the one you know. Are you happy with who you are? Would you want to be married to you? Are you a friend to yourself? Do you do like living in your skin? How does that feel for you? And I would really say the relationship that first needs the most attention and the priority really is the one that you have with yourself. And far too often people actually just skip the entire chapter of their lives, and they move on from feeling, you know, maybe needy or not really knowing who they are, or maybe even a little bit undeserving. Or maybe not really good enough. And straight into I need love to help me feel all whole and all of those areas and I think that's a mistake a lot of us make.
Damona  18:53  
Yeah, I I can certainly relate to that. And that's been a part of my own story. From this place of being sort of other, being someone that is multi cultural, dual religion, you know, finding my place was was really hard. But as listeners of the show know, when I really came to understand and appreciate myself, that's when I was able to attract my highest love. And I know you've had you've had different evolutions of Monica Berg and different challenges that you've faced.
Monica Berg  19:30  
If I may, I,
Damona  19:32  
I also heard that one of those struggles that you had was overcoming an eating disorder and body image challenges, which is something that I've struggled with as well. Can you talk about a little bit about your journey is this is something that comes up for a lot of my clients and my listeners as well?
Monica Berg  19:50  
Yes, absolutely. And interestingly enough, the first part of my book is all about the relationship you have with yourself. It's eight chapters. It's a big part of the book. I wrote it like that, because I actually have tried every single thing that I offer in those chapters. for somebody to struggle with anorexia, it's really, by simple just the definition, you starve yourself from being able to give yourself love or receiving love, and also such a lack of self care that you don't even nurture yourself, not with food or any other aspect. So I hit a point where I recognized how how little self love I had, which was surprising because I also had very strong beliefs of not suffering. I believed in fairness and equality and love for all but my ability, my inability to give it to myself was very big. And so I had a choice to either slowly keep starving myself to death ultimately, or I had to really learn to love myself. So I think it first starts with hearing and identifying false beliefs that we all carry. Usually it's the voice of our parents. And my parents are great. They love me. But you know, they had their own struggles, right? So I started to identify those. And I started to identify areas where I felt shame, and feelings of unworthiness. And I decided that I was gonna turn the volume lower on that negative voice, that inner critic and I was going to try to find what was almost now an audible, the voice of my soul, which was telling me you know, you are destined for greatness simply by your existence, you are deserving of love. And I knew full well that I needed to learn to give that to myself. So although I was so lonely at the time, it's a very isolating place to be in. And what I wanted more than anything was for someone to love me unconditionally. I knew so fully and completely in that moment, even at age 18, that I needed to learn to do that for myself. And if I didn't do it now, I wouldn't be happy. I wouldn't even know if I would survive
Damona  21:58  
that steep That's deep. And I think a lot of people can relate to that. But but maybe haven't had that turning point that epiphany. Was there something was there a catalyst that really got you to say, I have to make a change.
Monica Berg  22:20  
Well, it's interesting because I think a lot of people and that's why I feel like having anorexia was a blessing. Because a lot of people can deal with this place of being in a prison. It's like a self made prison, right? It's very comfortable. It's small, you're caged in, but it's a comfortable, it's a comfortable prison, right? Because you've created it. For me. It was so extreme at that point that I was forced to have to do something about this. And the day that I realized that is also a gift, I call it the gift of knowing, because like most people who suffer with this, you don't see it right. There's body dysmorphia. You You see Large person when you look in the mirror, and, and I By the way, I was never I was always the size for like I've never It was never because I felt like I gained weight and it was just this deep shame that I had carried around for my whole life. And I remember one day I went to the bathroom and it was something I did every morning. It was called the pinch test and I would lift up my night shirt and I would pinch parts of skin which I felt were fat, but literally like skin off my stomach between my fourth my finger, my pointer finger and my thumb. And I remember on this given morning, I looked in the mirror and for the first time I saw like I actually saw what I looked like. And you have to know that before that I just saw a very different version. I saw this barely obese monitor looking at me. That's what I had seen for years. And on that day, I saw a skeletal version of myself and I was horrified. I was horrified but it was at my own hands. I had created this and I started screaming and crying Trying to my mother who at that point, yes, she was expecting my heart to give out at any moment, from the lack of nutrients. And she came in and we just held each other. And from that point on, the struggle is still there, I needed to get help, I started this spiritual work. And I really did this work, but I knew no matter what I saw later that it wasn't true that it was my eyes lying to me. And that was another gift and another insight that you can't trust your five senses not in anything, not even in relationship.
Damona  24:28  
like can you trust the other senses? I believe I'm a big believer in many senses, and not even just six. But
Monica Berg  24:38  
well, this is the thing according to Kabbalah, we have what is known as the 1% reality versus the 99% realm. So the 1% is everything that's ruled by our five senses. It's, you know, sight, smell, hearing, taste, and very often, you know, and it's immediate gratification. So when we go about relationships, we look for what you know, you Are pheromones, right? Do they smell good test? How do they feel to us? What's the attraction level? And of course, all of those things are important. However, we know that looks fade. We know people get older. I mean, lots of things change, bank accounts change. So if it's just based on external, you know, you're gonna get into trouble with that a little bit later. But what's connected to the 99% realm? is empathy, kindness, compassion, connection. Pleasure, laughter, right? All of those things. That's what you really want to start out looking for when you're looking for relationship, because that will stand the test of time. If you find a kind of person they're going to be they're going to continue to be high maybe and fast. They'll want to continue to be kinder and find ways to grow that, huh?
Damona  25:43  
Yes, that's I. I appreciate the way that you phrase that because that's something that we talk about a lot on the show, but it's hard to put into words what exactly those qualities you should be looking for are. I want to fast forward a little bit In your story to when you met your spouse, and just continuing on the conversation of self love and, and body image, because sometimes when when you get into the relationship or when you're dating, then your face those issues are looking at you again because people feel that they're being judged because of the way they look. Did that come up for you when you were dating? Or has it come up for you in your relationship in the past?
Monica Berg  26:37  
Well, it's really interesting because
Monica Berg  26:40  
even though I really want a relationship I never trusted. I never trusted it because I didn't feel I was ready for it in some way. I mean, even when, like, I mean, I went to Beverly Hills High School, there are plenty of opportunities, but I kept just feeling like I need to protect myself from something I didn't know that I need to protect myself from me actually. Just what followed right when I was about to graduate, but when and my husband and I knew each other. So again, I started studying Kabbalah when I was 17. And he was very involved. He was kind of born into it, actually, his parents co founded the cloud center. So we came from very different backgrounds. And he you know, I love this too, because he always had his nose in a book. You know, he was walking read, and I written that, you know, I was drinking and dancing and do very different things that we were coordinating. But we put ourselves connected, right, but I could not see him like, even if God had come and said, this is your future husband. It was absolutely not because at face value, it didn't look like things lined up. And I remember I was doing all of this work that we're speaking about, I was still anorexic. And one day I walked into his office because there was a project that I volunteered to work on, and it was his projects and they walked in and our hands touch and it was like if we saw each other for the first time and we were married nine months. Later. And we were young to write. So when we joke like, oh, we're really lucky it worked out. But the truth is, we both had these things in common in terms of the 99% realm. So, and I was interested when we fell in love, which is interesting, right? And I think, and I remember it was the first time I ever felt really happy, and it wasn't so much that he was making me happy. It was just I never laughed so much. It was like there was levity. And there was a simplicity that I had never known or seen before. It was just being able to arrive on your own terms. And be seen, I think it was the first time I was really seen for who I really was like, he could see my soul and I don't think anybody had ever seen me in that way ever until that point, and I'm not really sure until recent times. If people have you know, he always saw me and I think that that that belonging not only helps me heal But never made me. Never made me question who I was, or if I was enough.
Damona  29:08  
I wish that for all of our listeners, I hope that they can all get to that point. But I know there's a lot of fear but you got to do the work and a lot of fear on the way to like fear of acceptance, fear of rejection. And I know we're talking about rethink love, but you've also written a book called fear is not an option. Can you give just a couple of tips on overcoming fear or, or, you know, rejecting fear when it comes to moving into a relationship?
Monica Berg  29:44  
Well, I can talk about fear forever, although, yeah, I think that people do of course, fear of rejection. It feels very real. And I actually think it comes from ancestral times when when we would stand up and Be an individual and speak our mind. We could be ostracized right? And what did that mean? Then we were gatherers and hunters. That means if we were rejected from a group, basically, that was death because we could not survive on our own right. So I think we're running really old software. And we think it's real. And that's why we're terrified of being rejected. But the way I look at rejection is different rejection isn't that what you're offering is not worthwhile, or that it's bad. It's just the person you're trying to give it to, is not the recipient of it. And if you look at it that way, it's really not personal. It's just not for them. But what a blessing to see that early on. So you can not waste time and you can move on to the next. So in order to do that, though, of course, you have to know your self worth, which takes us back again to that first very fundamental step, which is really learning to be your own best friend, and it's possible for everyone I say this completely wholeheartedly. I fundamentally know this to be true. Everybody can get there, but you have to have a true desire. desire to do it. Again. For me, the desire was everything because it was life or death. But what if everybody looked at life like that? Right? If I don't change this about myself? It's the death. It's a slow death. What is a slow death? It means that you wake up every day. And are you living your best life versus just mediocre? You wake up and you're not really excited to get out of bed. You wake up and you can't wait till this happy hour. I mean, that's so death to me.
Damona  31:22  
Oh, yeah. And I think now in this time of, of COVID and radical, racial change, I think it does slow death is getting faster. And we're all seeing our own mortality presented to us and we have a choice. And I love that you say, you say that. Change, get it. You want people to get addicted to change. And that change is something that can really be powerful to create the life that we want. So I think we're in a really important time be having this conversation, Monica To really inspire people to make a change and to continue to make changes. What, what is one thing that you encourage someone to do today? If they're feeling all those pressures, and they're feeling the slow death? How can we make a move to get unstuck, and not not accept the the death sentence that we've been taking on? not to get too serious, we
Monica Berg  32:25  
need to
Monica Berg  32:27  
know. I know, like the death sentence.
Damona  32:30  
But you know, I mean, it feels real to me. It feels real to me right away.
Monica Berg  32:36  
I think that as much as I say there's an option, there is a place for healthy fear. And in fact, in my book, identify three different different types of fear because when you break things down like that, it's very easy then to overcome them. And we don't have to go into that if you don't want to, or we can whatever you want, but with healthy fear, for instance, healthy fear is rooted in real fear. It's rooted in things that happen right? Like death, disease, sickness growing old and what people do with that kind of fear. They take it all the ways every time like let's say somebody fears their parents dying, then they think about that. And they ruminate about that thought over and over again or when they're with their parents. That's sad, because they're thinking, Oh, is this the last time I'll be with them or our days are numbered. Instead, you can use it as a great motivator for change, right? You can say, Okay, I'm going to tell them, I love them. Whenever I see them, I'm going to make sure I'm kind even if I'm annoyed. I'm going to make sure that I enjoy our time together. So I have those memories. Where if a person's afraid of disease, well, then great, use your time wisely. Eat healthy, don't have stress, don't smoke, right? exercise, there's these things are set for us, actually, to help us be aware of things we do need to pay attention to. So I'm all for that kind of fear. And in terms of change, I think very often, people crave change, but they reject change because we like to be comfortable. we as human beings. We really like our comfort and changes the opposite of that it's very uncomfortable. The thing is this, if you accept this reality, that change is a constant companion for all of us through life. Think about this. I mean, if I look back to Monica 15 years ago, or 30 years ago, I don't even recognize her. And I hope that tomorrow, I don't recognize the version of me that I am today, right? That's how I approach life now. And it's very freeing, and it's very liberating, because the alternative is that you go through life collecting things and accumulating things and then you get terrified. Don't take this away from me. I worked really hard for this. Oh my god, I can't lose my job. I worked really hard to get to this position, or this race or this promotion, oh, my God, my house. I've got to protect it. I worked really hard for it. And so we go through life collecting things and then we're afraid we're going to lose them. But what about this? What if we don't have that fear? And we say, Okay, I'm so curious about life and where it has to take me and what I have yet to discover that I want to be flexible. That means that day to day again, you wake up you have a plan, you have an idea of what your life should be like Like what your day should unfold like, and then it doesn't go that way, you have a choice in that moment, I can be upset and write the day off and wait for tomorrow. Or I can look around and say, Okay, so that's not an option. What else is and if you approach life like that, you're going to see endless opportunities. And then you're actually going to be happy. It's like the formula for happiness.
Damona  35:21  
I love how you said it. We took we took all of the despair, and you turn it into a positive Monica and I too, I'm a change addict. And you know, people have heard me say on the show before, like, I'm not a done person, I'm not finished. I'm evolving and I am excited for all of our listeners to to get to get more, get some of your wisdom and get that inspiration for them to keep pushing to change and evolve as well. Thank you so much for being here. I hope everyone will pick up their copy of rethink love three steps to being the one attracting the one and becoming the one Monica. I think this is just the The beginning of a long friendship and a journey for us to take together. So thank you for inspiring me as well.
Monica Berg  36:05  
Oh, I look forward to that. Thank you so much.
Damona  36:09  
What a delight what an enlightening experience to speak with Monica Berg. I have learned so much from her. I've been Kabbalah curious for a while myself, so I'll keep you posted. As we move along this journey. We're going to take a quick break, but I have questions from you all and some juicy ones this week. So don't go anywhere. We're back. And I am here and ready to answer your dating and relationship questions. This is your favorite segment. Technically dating.
Monica Berg  36:42  
Technically.
Damona  36:44  
This question came to me in an email from Abby. She says I'm 37 and I am so embarrassed to say that I've never been in a relationship before. I've talked to some therapists and they don't really know what to say. And it still makes me sad to this day. I've been single my whole life and it hurts me knowing this situation that I missed out on simple things like celebrating an anniversary with a guy walking along the beach, watching the sunset celebrating anything, basically, what would you say to help me get over this embarrassment? Is it something that I just have to live with? And stop dwelling on? I've been living with it my whole life. And I really don't know how to heal my heart from this. Happy. Thank you so much for your question. Well, it's funny, all of the memories that you mentioned, walking on the beach and watching the sunset, I can't even tell you how many times I've done that with my husband. And what it Telegraph's out to me is that we've fallen for it, Abby, we've fallen for the myth of romance that we've seen in rom com. So those are all moments from movies. They're not real life. And while you're yearning for a relationship, I want to be be mindful of What kind of relationship you're yearning for? If you're looking for that kind of picture, perfect experience. It doesn't surprise me that you've been in pursuit of that the last I was gonna say 37 years, but hopefully not when you're a baby. But maybe for the last 25 years you've been in search of that happy ending and that picture perfect moment. And that's really not what real love is about real love. It is those moments you get to celebrate together. But it is also it is a journey and self discovery as I was talking about with Monica. And in terms of the embarrassment, I feel you girl I because I really did not have many serious relationships before I met my husband. And I can certainly relate to that feeling of not being in a committed relationship and feeling like you're missing out on something That FOMO is real. But I just want you to know you're not alone, even at 37 there are many other people listening and I get emails from them all the time, who are looking for the same thing that you are. But the important thing is that if you want your life to change as Monica and I are saying earlier, this is the moment to do something about it. Don't wait for tomorrow. Don't wait until you're this perfect version of yourself. Don't wait until you've completed your therapy and you are a done person because change is inevitable and you will grow and evolve with the right partner. So what I want you to do it to release that embarrassment is to focus on the vision of the relationship that you want to create. Because I promise you once you are in that relationship, that time that felt like an eternity when you were when you were single, will be a will be a little blip on the meter of your life. And I want you to visualize I want you to picture what it would be like to be with this person? What are the qualities of this person? How do you feel with this person. And I want you to basically create an ideal mate vision. And once you've done that, then you work backwards in you write your dating profile, and you talk to your friends about introductions, and you release the single shame because if you stay in the shame and embarrassment of not having a relationship, you will not be able to shine in the sun as a single person and for people to be able to see you. And then we will cue your dating plan off of your vision of your ideal mate and how you want to feel when you're in that relationship. I could take you a lot further, but I'll leave it there for today's show and I will be doing a women's group program. So if you are interested in getting in the women's group program, Abby or anyone else listening that wants to go on this journey with me and do some of these exercises I would love to help you can email me to get on the Advanced list Dimona at damona Hoffman comm there's also always the 30 day dating playbook, which does some of this work in a very truncated version 30 days of or less, and that's it. 30 day dating.com. Our next question comes to us from one of our Patreon friends with benefits. This person asks, What advice do you have on interracial dating? And how do you have conversations on what's happening during these crazy times? Yes, it is a crazy time. But I'm really glad you asked this question because I've talked a lot about how to date race open and opening up your parameters or search parameters. But I haven't talked a lot about the challenges that you might face in engaging in an interracial relationship if you haven't in the past. And it's funny because even we talked about bachelor at the top of the show, Rachel Lindsay was saying that she wished for people to not have their first interracial relationship on national television. On the Bachelor. So we're all aware that there's going to be friction. But I believe that loving one another and being open to, to crossing racial barriers and blending our cultures in America. And I know I have listeners all over the world. But here, especially because of our history, it's really important to moving forward in this time. So I'll give you a couple of steps that I think you need to take and things that you need to think about if you're embarking on an interracial relationship for the first time. The first thing I hear a lot from people that are in interrelate interracial relationships is that they don't want to have to educate their partner. But here's the bottom line. We don't know what we don't know. And it's inevitable that your partner may say something that they don't understand may be offensive to you. There may be cultural norms, or certain patterns that you have that are under familiar to them. And we have to create a culture of being open to the discussion. And you have to create an environment where your partner can, can voice their questions and concerns that they may have never been able to say to another person, but they feel safe enough to ask it of you. So yeah, there's gonna be a little bit of an education process. And yeah, it might be a little bit exhausting. I have to tell you, I've gotten so many messages from friends that are basically asking me to explain blackness to them. And I don't have the rulebook. Certainly myself. Just living in the skin gives me one experience, but there's so much more out there to experience and learn but if you can't learn from your partner, who can you learn from? The next thing I'll tell you is that we have to remember where we are in history. Our historical memory is very short. The the interracial marriage ban just ended in 1968. We just celebrated loving day, just a little over a week ago, my parents got married in 1978. And people would look at them my father's white, my mother's black, they would look at them with the stain when they would go out. And that's really not that long ago. So the you have to consider the history that came before this moment that you're in and realize that not everybody is ready to accept this and some of you listening right now, might not be ready to accept this conversation. And that's okay. But we're just beginning we're just beginning the talk now, many many years later. So, when you are bringing your significant other around your family around your friend circle, you need to be aware of what the environment is and set your partner up for success. So if there are certain things about your culture, that they need to understand certain cultural norms, if there are certain Things that you want to make off limits to your friends and family. Or if you know that you have family that just is not going to be open and accepting of this person, then you have to set your partner up for success. And you have to create your new traditions together. And this is actually true of any any new relationship, whether you are the same race, and the same religion or not. Everyone has different traditions and cultural norms. And you're always blending traditions when you're blending two families, two people together. So when you're creating your own traditions, I want you to remember that you are one another's champion, you're always on the other person's team. And this may be a very challenging thing when you're going up against decades and decades and, and even centuries of preconceived notions about who someone is based on the color of their skin. You are Trailblazer if you're choosing this path, you're choosing to be in an interracial relationship, even here in 2020.
Monica Berg  46:07  
But
Damona  46:08  
it's up to you to lock arms with your partner and remind them that you are united front, and that we are pushing forward. Together, no matter what. I hope those tips are helpful. This is obviously a deep conversation that we could spend a lot of time talking about. And this is just the beginning. But I appreciate you being open to asking the question and to taking this journey with your partner. That's all for Episode 315 of dates and mates. You can find Monica on all of the socials at Monica Berg 74 or at rethink life dotnet and we'll put those links in the show notes as well. We are rapidly approaching the end of season seven of dates and mates man this season has flown by and I am still processing Everything that we've talked about and I am already planning what's going to be in store for season eight. We have one more super awesome episode coming this month and then in July I'll be putting on a month long dating masterclass called manifesting your mate. It'll be a parts meditation parts inspiration, totally different format something new for you to explore in July. I'll give you more info on that next week. But in the meantime, don't forget to join the Patreon group@patreon.com slash dates and mates. And if you are looking for a deeper conversation on how to get that highest love that you want, and you deserve, please join me. We will put all of the links from today's show and the show recap at data Nate's comm I'm at damona Hoffman on all the socials. keep those questions coming now I states are opening up and people are ready to date. I know you have a lot of questions and I want to give you the answers. Next week we'll be talking about how to get your x back with Lee Wilson a relationship and marriage coach. Until then, I wish you love light and strength and of course, happy dating
https://damonahoffman.com/wp-content/uploads/315.png
200
300
Leah Schell
/wp-content/uploads/damona-hoffman-logo-209-1-1.png
Leah Schell
2020-06-22 21:18:48
2021-05-14 22:23:56
Rethink Love & Bachelor on Blast