It's week two of 2023 and Peak Dating Season is going strong! Plus Valentine's Day is fast approaching, so it's not surprising to hear that many of you are looking for love in the new year. 
Luckily there are more tools than ever to help you in your search. You can create a vision board to roadmap what you want in love and life (as Damona covered in the last episode of 2022). You can refresh your dating profile regularly to boost you in the search algorithms. You can even let your friends know that you are looking for a date and ask for support in your search.
But – did you know that you can look to the stars for more information on your dating future? (Say what?! It's true.) Astrology can be a powerful tool in predicting the compatibility and timing for when your stars will align to find love…
Today we have one of Damona's dear friends and mentors joining Dates & Mates, Vedic astrologer and relationship coach Carol Allen. She's going to help us understand the stars of 2023 and compatibility as it relates to someone else's astrological imprint.
DATING DISH (2:38)
The biggest dating trends of 2023 (according to dating app experts):
Women's Health recently published a full deep dive into the dating trends of 2023. And according to dating app experts, this year will be all about *main character energy* as people become more certain about their deal breakers and self worth. Not only that, the article mentions shifts in dating culture such as leaning into vulnerability (Damona talks about this in her episode with one of the hottest multi-platform content creators, Chris Thompson), open conversations about non-monogamy, and budget conscious dates (Damona goes over money-friendly date ideas with financial author Nicole Lapin.)
Damona dives deeper into each oncoming trend and shares some hard-hitting stats.
CAROL ALLEN (10:35)
Carol Allen is a Vedic astrologer, a relationship coach and Damona's mentor. She is the author of "Love Is In The Stars – The Wise Woman's Astrological Guide To Men." Carol has been featured on E!, Bridezillas, EXTRA, Dr. Drew's Lifechangers and in Chicken Soup For The Soul, Woman's World, and Daily Candy.
(If your a fan of Dr. Drew's, like Damona, listen to his Dates & Mates episode titled "Dr. Drew & The Big 400" here.)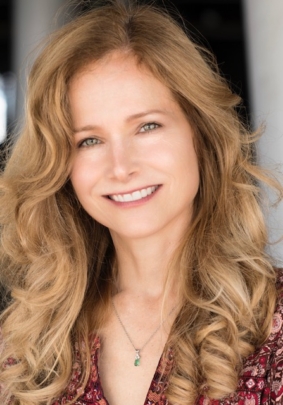 (11:53) Is Vedic astrology just like any astrology?
When many of us think of astrology, our minds immediately go to those Cosmopolitan, back-of-the-magazine type of readings. But Vedic astrology, which Carol studies (originating in ancient India) follows a different criteria. Before all the compatibility details, Carol suggests first looking at the capacity of your partner – i.e. do you have the capacity for being in a relationship in the first place? How conscientious are you? How supportive are you? How present are you? How empathetic are you?
Carol dives further into defining low capacity people, and how timing plays another huge part in compatibility.
(23:01) Lunar eclipses influence marriage??
Carol touches upon the marriages of Drew Barrymore, Jen & Brad (Aniston and Pitt, of course) and shares how the stars determined the fates of their marriages (hint: both happened around a lunar eclipse). Plus, Carol gives an IN DEPTH reading of Damona's wedding day, and how her and Seth were astrologically set up for success.
(31:48) Your calendar affects the outcome.
We all like to look to astrology for things like compatibility, life purpose, and personal information. But we forget how the stars can sway things like the success of a job interview, asking someone out, the best time to buy a house, when to have an important conversation – you name it. Carol explains how she maps things out for her clients using her special model of calendar, the Personal Success Calendar..
Be sure to follow on Instagram @CarolAllenAstrologer AND for a limited time you can get your Personal Success Calendar at a huge discount at damonahoffman.com/mycalendar.
DEAR DAMONA (36:36)
Submit your questions on Instagram, Twitter, or Facebook and hear our answers live on the show! Here's what our listeners asked about this week:
Email from C – I am 62 and he is 71. 3 months together and lots of kissing, chemistry and common interests. Yet, he has made no moves toward intimacy. Should I say something? Try to seduce? Or just wait it out?
ANNOUNCEMENT!
Damona is running her signature dating coaching group LIVE one last time starting the week of January 23rd. If you want to find love in 2023, this is your moment! Hear new success stories and see how the program can change your love life too at TheDatingSecret.com
https://damonahoffman.com/wp-content/uploads/DM-Carol-Allen-Wordpress-Image.png
900
1200
Lindsey Kay Floyd
/wp-content/uploads/damona-hoffman-logo-209-1-1.png
Lindsey Kay Floyd
2023-01-10 17:59:14
2023-01-11 18:40:56
Love Astrology & Main Character Energy