It's officially cuffing season folks! The days are shorter and colder, and many of us are feeling that urge to spend more time cozying up in a warm place. And we may want to cozy up with a partner. So that's exactly what cuffing season is. It's a reference to being handcuffed or tied to one partner up before your imagination goes wild. It's not the kinky kind. It's just the partnership kind. 
That's why we have MTV's Catfish co-host and host of the podcast Relationsh*t, Kamie Crawford, joining us today. She'll be bringing you up to speed on all things dating, from the apps to catfishing and beyond, so that we can get YOU cuffed.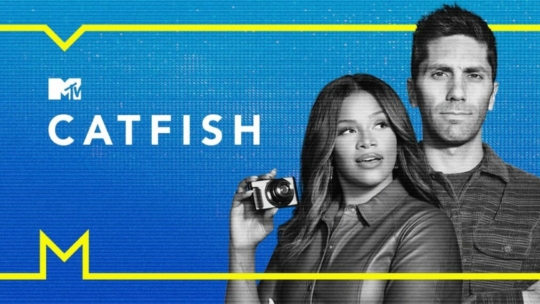 ROMANCE ROLLBACK (2:40)
We're bringing back a classic Dates & Mates segment: Romance Rollback! 
If you're new to this segment, Damona will be taking a classic romance, dating, courtship, or relationship tradition that you may or may not have heard of – we'll tell you what it is, how it worked and what we can apply from the customs of yesteryear to today's dating and relationship scene.
Dance cards: A classic ballroom custom
Have you ever heard the phrase "my dance card is full"? This is in reference to the 1830s ballroom tradition. Basically, a dance card was a card that was provided at large balls with a list of chosen dances for the evening & a blank space beside each dance. Ladies each had a card and when a gentleman asked her to dance, he would write his name in the space for a particular agreed upon dance.
Damona dives into how dance cards came into fashion, lists off some other ballroom etiquette of the time and breaks down the modern love lessons we can learn from them.
KAMIE CRAWFORD (14:00)
Kamie Crawford is a television host, podcast host and model. She co-hosts the MTV hit series, Catfish, and hosts the amazing podcast Relationsh*t, an advice podcast that covers all relationship topics – the good, the bad and the straight up sh*tty.
**Want to hear some Valentine's Day do's & don'ts? It may seem a ways out, but is it ever to early to prepare?  Check out Damona on the Relationsh*t podcast with Kamie Crawford here!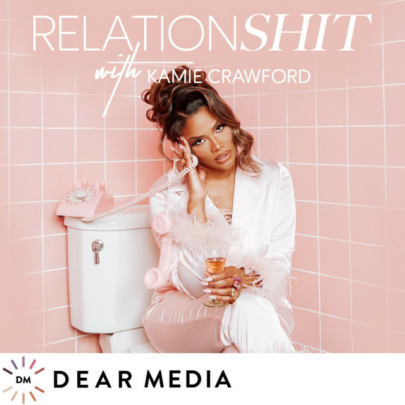 (14:50) Friends can catfish too??
Having been co-hosting MTV's Catfish since 2019, it makes sense that Kamie would have some firsthand experience with catfishing. But what surprised Damona is that it wasn't a potential match that was misleading her – it was her close friend and roommate! According to Kamie, her friend had faked an engagement, posted about a fiancé that didn't exist, and posed as traveling to a bunch of different countries.
Moral of the story: You can even be catfished by people that you know in real life, so don't blame yourself if you couldn't see it beforehand. 
Kamie also gives us the scoop on how she researches potential matches before meeting them IRL (hint: Google is your friend).
(20:47) Dating profile red flags
Kamie and Damona discuss the bizarre pictures they've both seen on dating profiles. Remember that you should be the star of your dating profile, because whoever matches with you is going to be dating YOU – not your dog, not your group of best friends, not your friend's baby. So make sure that your pictures are always showcasing parts of your personality.
 (29:00) What is the Texting Trap?
It's one thing to have really great texting banter with someone, but it's another thing if you never actually meet in person. This is what Damona calls the "Texting Trap" – when you and your match are endlessly messaging back and forth but never actually make plans to talk on the phone, Zoom, or meet in person. 
Damona and Kamie talk about the importance of in-person chemistry, and how "90% of your dating problems are going to be solved if you do a phone call or a quick video chat before you meet."
Be sure to follow Kamie on Instagram @KamieCrawford and listen to the Relationsh*t Podcast wherever you listen to Dates & Mates. 
DEAR DAMONA (35:35)
Submit your questions on Instagram, Twitter, or Facebook and hear our answers live on the show! Here's what our listeners asked about this week:
IG Message from Renee – Hi Damona! I am a young widow – it's been almost two years since my husband passed away (we were married for 13 years). Although I'm on instagram and etcetera, I am 100% new to dating apps and have been extremely reluctant to join one. However, I'm very restless at this point (not to mention horny) and have finally decided maybe I should try one (or two or three). I think I just need to date and not take it so seriously (as in looking for a hubby) since I'm sure I still am working through the loss in my own way. Do you have any tips for someone in my situation?
https://damonahoffman.com/wp-content/uploads/DM-Kamie-Crawwford-Wordpress-Image.jpg
900
1200
Lindsey Kay Floyd
/wp-content/uploads/damona-hoffman-logo-209-1-1.png
Lindsey Kay Floyd
2022-11-08 18:29:28
2022-12-09 01:26:45
Dating Dance Cards & Catch a Catfish