Halloween Dating Horror & Crimes of the Heart
This week's episode of Dates & Mates is gonna get a little spookier than usual… because it's almost Halloween!
This is one of our favorite times of the year here at Dates & Mates, because we all get to dress up, get creative and find a sense of play. 
Give yourself permission to get a little weird this year. It's okay. In fact, it's often something people are attracted to, both platonically and romantically.
If you prefer to stay in, try making some spooky cookies and listening to a Halloween themed playlist. But if you want to get out and get dressed up with a friend, then we've got some of the TOP costumes for couples coming up!
Then actress, singer-songwriter, and host of the podcast, Crimes of the Heart, Rory Uphold will be joining us to share her dating horror stories and the lessons she's learned from them.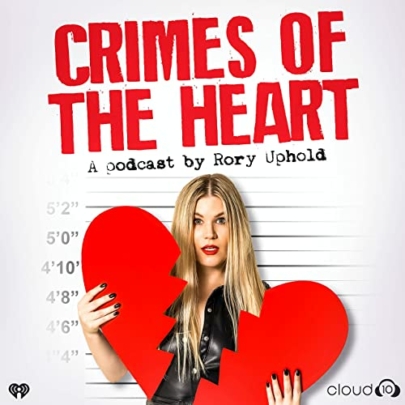 DATING DISH (2:45)
Costumes ideas that are cute, but not the nauseating kind of cute:
Damona gives us her fav suggestions on this year's top Halloween costumes.
Hot tip: Damona notes that costume pics work GREAT in dating profiles. They show your sensibility, your sense of humor, what cultural references you lean towards, and that you don't take yourself too seriously. 
**If this Halloween tip piqued your interest, you'll be amazed at what else Damona has to share about your dating profile in the FREE Profile Starter Kit. Click here to check it out.
DATING HORROR STORIES FT. RORY UPHOLD (12:05)
Rory Uphold is the host of Crimes of the Heart, a podcast where singles and couples share their most tragic and embarrassing love, dating and sex stories. She is also an actress and a singer-songwriter.
(12:05) The parallels between love & horror
Rory shared how she happened upon hosting a crime/horror podcast about love (and how the two feelings are more alike than you may think). 
Plus, Roy and Damona discuss what defines a "dating horror story." Because sometimes the scariest thing of all is waking up next to someone you DEFINITELY regret gettin' it on with.
(15:55) YOUR Dating Horror Stories
Damona and Rory dive into some frightful dating stories submitted by five Dates & Mates listeners, then give their thoughts on what went wrong. These tales include:
🎃A weirdly ambiguous accent… (16:47)
🎃A chin-to-forehead tongue kiss… (27:00)
🎃A man on all fours… (34:05)
🎃Kissing a waiter on the lips… (36:00)
🎃Fire-throwing in a park… (40:10)
Be sure to follow Rory on Instagram @ICouldBeBlonder and check out her podcast, Crimes of the Heart, wherever you listen to Dates & Mates.
DEAR DAMONA
There is no Dear Damona segment this week. But you can submit your questions on Instagram, Twitter, or Facebook to hear Damona's answers live on a future show. 👏
https://damonahoffman.com/wp-content/uploads/DM-Rory-Uphold-Wordpress-Image-1.jpg
900
1200
Lindsey Kay Floyd
/wp-content/uploads/damona-hoffman-logo-209-1-1.png
Lindsey Kay Floyd
2022-10-25 17:19:31
2022-10-26 23:09:07
Halloween Dating Horror & Crimes of the Heart