Love on the Spectrum & Singles Parties
While we are each unique in our biology and our upbringing, there is typically one thing we all seek, one of our basic needs… love. The thing is, there is no "general education" when it comes to dating and relationships. Sure, most of us get the sex talk. But what about the empathy or communication talk?
That's why we've got Jennifer Cook, the expert of Damona's favorite Netflix show, "Love on the Spectrum," joining us today. She will be shedding light on the not-so-obvious social rules of dating. She'll also be sharing what it's like dating with autism or dating someone who is on the spectrum.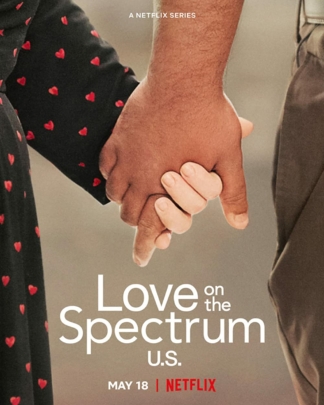 DATING DISH (1:36)
The rise of singles parties – is this the new way to find love?:
According to Yahoo News, there is a major vibe shift happening in favor of singles parties. New research from the global dating app Inner Circle shows that pre-lockdown, three quarters of singles wanted to meet people in real life. But that definitely didn't include singles parties, since 4/10 refused to attend one. But now, 87% of singles think it's more socially acceptable to meet someone at a singles party than it was before the pandemic.
Of the singles that Inner Circle surveyed, people have become more open to the idea of singles parties either because it's a fun night out, because they know everyone there is looking for a match, or because they believe it's the closest thing to meeting someone "in real life." And not only are the attitudes towards these parties changing, the parties themselves have been leveling up – think outrageous quiz nights, burlesque shows, museum tours, night cycling, and more.
So here are the article's tips on how to set yourself up for singles-party success, plus Damona's personal take:
Bring a wingman. Damona's take

– it's a great idea, unless it's going to make you isolated. Ask yourself, what would happen if you didn't bring your wingman as a security blanket? What would happen if you just showed up as yourself? You'd probably be forced to go out of your way to make connections, which may be a good thing.

Get into it!

Whether it's dancing on tables, chatting to strangers or introducing yourself to a group. Don't be worried about striking up conversation.

Damona's take

– "getting into it" applies to how you show up as well, i.e. how you choose to present yourself and what you're wearing. A lot of times, we like to revert to our clothing comfort zones. But don't be afraid to have a piece (or pieces) of flair. And don't forget about the color red. We are conditioned to pay more attention to the color red, so this will work wonders at a singles event.

Be clear on what you're looking for. Everyone at the party is single, but that doesn't mean you all want the same thing. Damona's take – Okay, it's a singles party, so you're allowed to pump the brakes a bit. You don't need to get into future-talk as heavily. Focus on having fun, and don't take it too seriously.
Prep your ice-breaker, especially if you're on the shy side. Damona's take – not only is it great to prep some ice-breakers for singles events, but do this on dates as well. Yes, it sounds nerdy. But nobody has to see the preparation.
Treat it like a night out. It's not always about the phone number you leave with. Damona's take – for singles events and dates alike, learn to let go of the outcome. This may be difficult at first, but practice, practice, practice. In dating, Damona promises it will pay off.
DAMONA'S BONUS TIP: Set a stretch goal for yourself before you go in. A stretch goal is something that you probably wouldn't do if you hadn't set the goal. Something like, "I will talk to at least five people that I don't know." Whatever it is, it's something that's a stretch for you. And it's something that will generate more connections.
If you want more dating help from me, my Free Profile Starter Kit will help you refresh your dating profile and get on your way to more dates. It's not going to be free forever, so download yours HERE!
JENNIFER COOK (9:22)
Jennifer Cook is an autism advocate, speaker, author and the on-camera Autism Expert in Netflix's internationally-celebrated series, "Love on the Spectrum – US." 
She is the author of 9 bestselling books including Autism in Heels and the creator of Belong, where people can gain community and learn more of Jennifer's expertise. Her personal story has been featured in The New York Post, The Guardian, BBC World Service, NPR.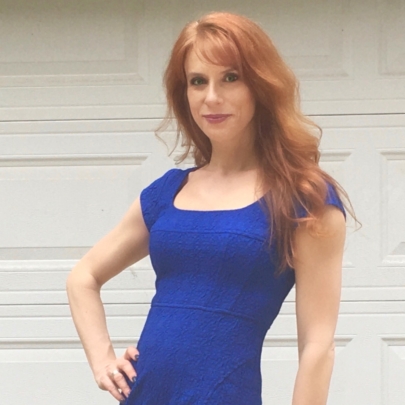 (10:02) The rules you should just know:
As dating coaches, both Jennifer and Damona know the ways in which we can all feel bewildered by dating etiquette and the rules it seems we should all just know. From this expectation, we tend to make a ton of assumptions about the rules that we commit to and operate from. Being a dating specialist for individuals on the spectrum, Jennifer knows that this challenge is one that lies on a human spectrum. "One of the things I'll say frequently is that nothing that I teach, nothing that I suggest, nothing that I talk about, is exclusive to people who are on the autism spectrum. Because life with autism is just life with the volume turned up in some ways, but it's just life."
Jennifer continues that "that which is intuited by neurotypical people isn't often by neurodivergent people. And so there has to be a lot more intellectualizing, a lot more explicit teaching, that goes into just ordinary social situations."
(13:01) A mid-life diagnosis:
Part of what is unique about Jennifer's career  in helping people navigate living with autism, is that Jennifer herself didn't receive a diagnosis until much later in life… at 35 years old, to be exact. "You know, I was really just told my whole life that I was too smart for my own good, which doesn't really make a whole lot of sense to me. Some people with autism struggle very much with language… I mean, I make my living with words writing and speaking. So when that's your area of savant then it's often unrecognized, especially among girls and women."
After being told that she is on the spectrum, Jennifer was able to recognize all the instances in her childhood and young adulthood in which the diagnosis totally made sense (like always feeling more comfortable around adults and always wanting to be teacher's pet).
Jennifer had kind of remained a social dud, up until one fateful school musical. Her high school drama department was doing a production of the musical Damn Yankees, and Jennifer had been cast as the fiery Gwen Verdon role, Lola. At one point, Lola has a big number titled "Whatever Lola Wants, Lola Gets" complete with a full-on strip-tease. "Well, at 15, I was doing a striptease on stage for three nights in a row. And that will change your social life overnight… Then I was really thrust into a situation where suddenly I was 'socially successful.' But I was having to mimic and copy."
Jennifer's newfound popularity and mastery of mimicking social cues literally got her the nickname Flirt. But she warns that being really good at copying social cues can get you into a lot of trouble if you don't understand the intentions behind them. "If you're not really sure what signals you're sending out… you learn to be so good at something that you don't understand the power of, and flirting is powerful stuff… And so, you know, it's, it's something that I've learned to teach with a whole lot of care."
(16:55) A conversation is a game of catch:
In one coaching session on Love on the Spectrum US, Jennifer was teaching charming and princess-obsessed Abby the social cues for having a conversation. Plain and simple. In this exercise, Jennifer decided to use ping pong balls as a physical representation of how a conversation should feel, rolling the balls back and forth with ease and equal participation. Jennifer also used the balls to show Abby what it's like to only ask questions or only be the receiver of questions, rolling multiple balls her way without a moment to recuperate.
"A lot of times I say, for folks on the spectrum, that our minds will be interchangeable from moment to moment, like fireflies. And in that case, Abby was very much in firefly mode… I knew that if she was going to be able to find a way to have any kind of conversation with anybody that wasn't just one liners and like you said, like an interview, right? Then we were gonna have to ground her thinking in something concrete."
Jennifer wants her clients to become comfortable with flexible communication – in her words, it's like being either cooked spaghetti or uncooked spaghetti. Rigid thinking is like being uncooked spaghetti, but with a little warmth and time, you can get all flexible and then your thinking softens. Damona adds, "I hope for anyone listening, they really feel empowered that you don't have to be like a victim in a conversation… you always have the ability to shift the topic or move with the conversation." And that is flexible communication, my friends!
(24:08) Neurodivergent vs. neurotypical:
You may not know this, but Damona herself has a neurodiverse child! Specifically, with sensory processing disorder. Damona explains, "I'm still learning about what that means and how we make modifications. But sometimes the environment that [these people] find themselves in can impact their behavior. So if it's too loud in a room, or if they're wearing clothes that feel uncomfortable, they can't really be themselves."
Jennifer further defines "neurodivergent" as disorders like ADD, ADHD, nonverbal learning disorder, and more. Aka, all the D's. And if you don't fall under this umbrella of disorders (or differences, as Jennifer prefers), then you are most likely neurotypical.
Although sensory processing disorder is its own thing, Jennifer notes that sensory experiences are at the core of every human being's basic experience. "If what our senses are telling us isn't good, then nothing else – no higher order thinking experiences, no rational thinking, no logical thinking, no cooperative thinking, no learning, no emotional balance – can happen when your sensory systems are offline."
Weirdly enough, you can calm your dating nerves in the same way you calm down sensory overload! Jennifer suggests drinking a very thick drink (like a milkshake or a smoothie) through a straw, because the sucking motion helps to stall your senses. Another one you may have heard of is chewing multiple pieces of gum or gum with a really strong flavor. This chewing motion then sends a signal to your brain which is read as a massage sensation, so your brain tells your body that it's okay to calm down.
(28:51) Tone markers:
Damona asks for Jennifer's thoughts on text conversations – with both tone and facial cues being absent from texting, does Jennifer have any advice on communicating better in the digital space?
Jennifer immediately brings up something called tone markers. These are basically abbreviations that can be sent along with your text to indicate your intentions. For instance, SRS tells the recipient that you're being serious. Here is a larger list of tone markers and some info on why they're important.
Additionally, Jennifer remarks that mind blindness is another obstacle in allowing people on the spectrum to understand social cues. "[Mind blindness is] an inability to naturally take somebody else's perspective, right? We don't naturally step into someone else's shoes. That's why a lot of times, especially for younger people [or those who] haven't learned really good social skills growing up, why it can seem that somebody is not caring and not empathetic, which is like the biggest complete lie about people on the spectrum. We can be among the most caring, compassionate people you're ever going to meet, to the point of emotional pain. But we have to be taught from situation to situation."
(35:56) The most interesting thing you can be is interested:
So are there any other good communication practices that can keep us from making misguided assumptions (like around texting)? Neurodivergent or not, Jennifer believes one of the best things you can do in dating is to just be clear and honest. "If we are putting ourselves out there and somebody else is putting themselves out there, be present. Have the kindness and the decency really to be forthright about how you're feeling."
One communication technique that Jennifer often uses (and teaches in Love on the Spectrum) is to use the phrase "tell me more." As mentioned in this episode's Dating Dish, having your conversation icebreakers on hand is always a good idea and will save you in moments of panic. But if you feel like you've hit another roadblock in a conversation, you can always ask the other person to tell you more about something they've mentioned – what they do for work, how they got into their favorite hobby, and etc. Jennifer adds that "you don't have to be feeding all the information. You can just be listening more. The most interesting thing you can be is interested."
Be sure to check out "Love on the Spectrum – US" on Netflix.  It is sincerely the feel-good show of the year.
And follow Jennifer on Instagram @jennifercook_author and check out her website www.jenniferotooleauthor.com. 
DEAR DAMONA (40:43)
Submit your questions on Instagram, Twitter, or Facebook and hear our answers live on the show! Here's what our listeners asked about this week:
(TW: Relationship abuse)
IG Message from Dee –

If I am healing from a 15 year domestic violence relationship, should I be dating or should I be focusing solely on healing properly? FYI, the relationship ended 2 years ago.
**If you or someone you know is facing a domestic violence situation, or if you've seen any of the signs that Damona talked about on the show, please call the domestic violence hotline at 1-800-799-7233 (1-800-799-SAFE). You can also text START to 88788.
DAMONA'S DEALS 
Get your free Profile Starter Kit at

DamonaHoffman.com

Get a free 1 year supply of Vitamin D and 5 free travel packs with your first purchase at

Prioritize yourself with 10% off your first month at

Betterhelp.com/datesandmates

Download the OkCupid app for free today!
https://damonahoffman.com/wp-content/uploads/DM-Jennifer-Cook.jpg
900
1200
Lindsey Kay Floyd
/wp-content/uploads/damona-hoffman-logo-209-1-1.png
Lindsey Kay Floyd
2022-06-28 19:02:41
2022-06-28 22:19:06
Love on the Spectrum & Singles Parties