This Is Supposed to Be Fun & Conflict Styles
Dating is a journey – a process of trial and error, learning, vulnerability, compromise. It's not easy, but nothing worthwhile is. The most important thing is that you enjoy yourself along the way.
And that's why we have certified clinical sexologist and sex & dating coach Myisha Battle joining Damona today. She will be talking about her new book, "It's Supposed To Be Fun: How to Find Joy in Hooking Up, Settling Down, and Everything in Between."
DATING DISH (1:34)
Can thinking about your ex improve your relationship?:
It seems logical that thinking about your ex while in a relationship is a bad sign, right? Well Best Life Magazine says this may actually improve your current relationship. A new study in the European Journal of Social Psychology focused on "the potential positive influence" of former romantic partners. Study participants were instructed to reflect on a past relationship, particularly focusing on "nostalgic memories."
Damona dives deeper into the results of the study, how nostalgia works in our prefrontal cortex, and why we should bring nostalgia into ANY first date scenario.
MYISHA BATTLE (12:05)
Myisha Battle a certified clinical sexologist, sex & dating coach, educator, and speaker. Her work has been featured in national print and online outlets such as the Washington Post, New York Magazine's The Cut, Refinery29, Oprah Magazine, the San Francisco Chronicle, Playboy, Nylon, and more. Plus, her newest book is called "THIS IS SUPPOSED TO BE FUN: How to Find Joy in Hooking Up, Settling Down, and Everything in Between."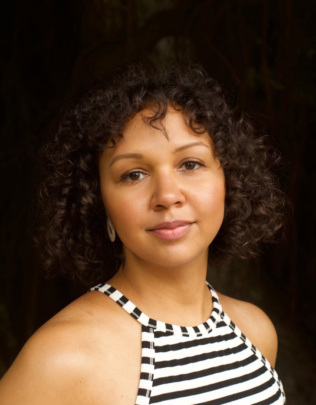 (13:45) "Hooking up" is not the same as dating.
One of the most common thoughts Myisha encounters from her clients is that having fun in dating usually equates to hooking up with your date. As Myisha points out, "I wanted to recognize that a major focus for people dating is to try to gather sexual experiences. But again, I think hooking up – that fun part – is mistaken for like the whole of dating." 
Myisha also goes over what it means to be intentional with your dating life. Plus, how you can identify your sexual values – AKA finding the exact right words to describe what you're looking for.
(23:47) Are their words and actions aligned?
Damona asks Myisha for clarity on reading between the lines in someone's dating profile. Like, what does it exactly mean when someone says they're looking for *blank* but "open to possibilities"? 
Myisha brings up that famous Maya Angelou quote – "When people show you who they are, believe them the first time" – and states that people will usually reveal themselves and their true intentions through the dating process. There are times when their words and actions aren't aligned, and if this happens then that can be a conversation you have with your match.
(29:19) The pros and cons of the "sex buddy."
There is a whole section in Myisha's book, This Is Supposed To Be Fun, about the varying ways of having a sex buddy. Damona brings up the point that a sex buddy has the potential to be a bit of a crutch to avoid being more intentional in dating, and Myisha acknowledges that there can be an unhealthy component in hanging on to somebody for too long. 
But in her book, Myisha purposefully refers to the sex buddy as a gift in order to destigmatize the judgment around casual relationships. As Myisha puts it, "just because this is a sexual connection, it's still a connection, it's an exchange… there's an energetic exchange I get from you and you get for me, so it's a relationship of sorts."
(34:52) How to communicate using S-B-I
SBI – or Situation, Behavior, Impact – is a communication technique that Myisha says she picked up during managerial training in a former life. Basically, you state the situation (i.e. the facts), you name the behavior that you were affected by, and then describe the impact it had on you.
Myisha clarifies that the SBI model is a really helpful framework to filter our emotions through, particularly when pre-breakup thoughts start to creep in. "So it can be a way to start those conversations. And to get into the weeds a little bit with people. No matter how early or late things have been going on, it's just a good way to organize your thoughts and to be able to give that feedback in a way that feels authentic to you." 
Be sure to follow Myisha on Instagram @myishabattle and check out her book – This Is Supposed to Be Fun: How to Find Joy in Hooking Up, Settling Down, and Everything in Between.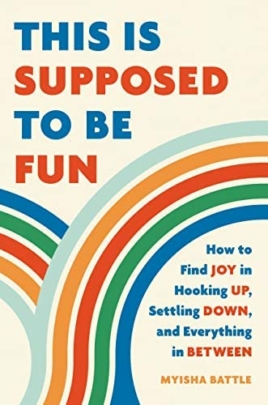 DEAR DAMONA (42:50)
Submit your questions on Instagram, Twitter, or Facebook and hear our answers live on the show! Here's what our listeners asked about this week:
IG Message from Tayba – Dear Damona, love your podcast. You mentioned that there's 4 key compatibility markers, one of them being conflict resolution. Would you explain the different styles of conflict resolution in one of your episodes, as well as how to identify your own/your date's style?
ANNOUNCEMENT!
Damona is running her signature dating coaching group LIVE one last time with live session starting WEDNESDAY 1/25. This is your LAST CALL to get Damona's direct support on developing your dating plan for 2023. Grab one of the last remaining seats today at TheDatingSecret.com
https://damonahoffman.com/wp-content/uploads/DM-Myisha-Battle-Image.png
900
1200
Lindsey Kay Floyd
/wp-content/uploads/damona-hoffman-logo-209-1-1.png
Lindsey Kay Floyd
2023-01-24 19:15:22
2023-01-24 19:15:22
This Is Supposed to Be Fun & Conflict Styles