In reality, love is all around us! No, seriously. We see it in shows like Love Is Blind, Married at First Sight, The Bachelor, Too Hot To Handle, and so so so many more. 
At Dates & Mates, we are HERE for this reality dating renaissance. (Damona has even hosted some reality dating shows herself). They are both a window into the current landscape of dating and a mirror reflecting many of the same dating experiences that we've all been through.
They also give us an opportunity to learn through the contestants' experiences, and it's a heck of a lot of fun to watch too. So today, we will be doing an ALL-Dating Dish episode to examine the latest TV trends, some new data, and hot headlines on dating and relationships. And we'll be joined by one of Damona's BFF's and host of Reality Gays, Matt Marr.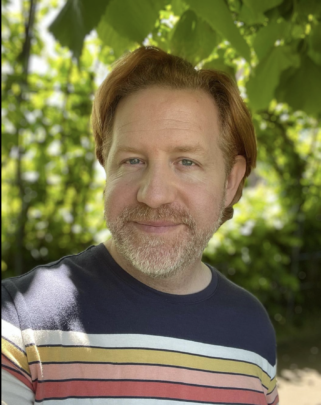 DATING DISH FT. MATT MARR (5:05)
Matt is one of the hosts of the mega-hit podcast, Reality Gays. But what some people don't know is he's also trained as a psychotherapist, so he knows all about why we do the wacky things we do in love. 
Plus, Damona and Matt will be celebrating Pride Month Reality Gays style.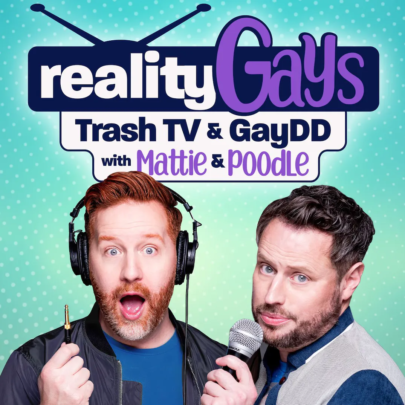 (5:05) Not celebrating Pride Month? Here's how to be a solid Ally. 🏳️‍🌈
Although we often focus on the "out and proud" aspects of Pride Month, there is always room for clarity on how to be a great ally. This recent headline about Abbott Elementary star Tyler James Williams is the epitome of how to do just that. After rumors started circulating about his sexuality, Williams stepped in to highlight how overanalyzing someone's sexuality "contributes to the anxiety a lot of queer and queer questioning people feel when they fear living in their truth." 
Matt and Damona weigh in on Williams' statement and the importance of coming out on your own terms.
(11:25) Love Is Blind & relationship timelines…
If you watched Love Is Blind Season 3 (one of the shows Matt consistently covers on his podcast), you may remember one of the season's most controversial couples – Matt and Colleen. The two did get engaged at the end of the season, but decided to prolong moving in together. And after two years of marriage, they're finally doing it!!! 
Damona and Matt recall the couple's emotional history, and dive deeper into breaking conventional relationship timelines. (Check out Damona's thoughts on when couples should have the moving-in-together talk…)
(18:00) Once a cheater, always a cheater??
After coming across this article from The Guardian, Damona and Matt shed some light on some controversial relationship myths. Including, should you ever go to bed angry? Can a relationship really survive an affair? Once a cheater, always a cheater? And – *drumroll please* – is it possible to have a good sex life FOREVER?
(26:15) The state of Matt Marr.
Matt spills the tea on his own relationship status, diving into the embrace of his anxious attachment style and how thinking you're "good with being alone" may actually be a reaction to some inner codependency. 
After a rocky relationship that ended in a lot of mistrust, Matt also shares some of the concrete steps he took that helped him learn to trust himself in dating again.
Be sure to follow Matt on Instagram @TheMattMarr and check out Reality Gays wherever you listen to Dates & Mates!
DEAR DAMONA
There is no Dear Damona this week, but you can submit your questions on Instagram, Twitter, or Facebook and hear your answers during a future episode of Date & Mates!
https://damonahoffman.com/wp-content/uploads/DM-Matt-Marr-Wordpress-Image.png
900
1200
Lindsey Kay Floyd
/wp-content/uploads/damona-hoffman-logo-209-1-1.png
Lindsey Kay Floyd
2023-06-20 17:01:17
2023-06-20 17:01:17
Truths and Myths & Reality Gays