My listener Jen didn't have the Valentine's Day she wanted. At the beginning of the year, she wanted to find love by February 14th (or at least someone cool to take her out.) She took my webinar in January and understood that the problem wasn't HER, it's that her dating funnel needed a tuneup and with the right process, she could get her love life on track again.
Jen had every intention of following the plan I laid out for her. But then life happened. She took on a new project at work. She had a medical situation that needed attention. Her best friend went through a rough breakup and she was pulled in a million different directions.
Within days she fell off the dating plan.
A few days after Valentine's Day she accepted that, although she didn't follow the plan she wanted, she had the roadmap to love. She did one step I recommended about follow-through and she had a fabulous date on Tuesday.
Now she's feeling optimistic about love again and ready to give it another shot.
You know the saying, "The best time to plant a tree was 10 years ago and the second-best time to plant a tree is today"?
It's Today.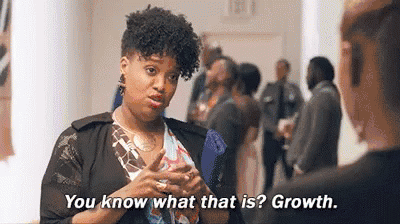 I want to give you a second chance at love. I want simplify dating for you so that it can be easy and fun to meet your dream match. I want to teach you the exact steps to follow that have led hundreds of my clients to love over the last 15 years.
90% of the people who did my VIP Diamond Coaching Program last year were dating someone exclusively within 3 months.
But here's the deal…Due to my production schedules I can only take on a handful of private clients per year and I have only 3 slots opening in March.
Here are the signs that this program might be a fit for you:
– You connect to my advice or have taken one of my online programs but you are the kind of person who does better with a personalized plan and an advocate working with you
– You are ready not to be single anymore and you are prepared to make an investment of time and finances in yourself and in the relationship you want
– You believe that it's possible for you to find a relationship by the end of this program.
If the 3 things above are true and you would like a consultation with me to see if it's a fit for us to work together, CLICK this link to schedule a 30 minute session for next week 
https://damonahoffman.as.me/consultation
P.S. If you aren't sure these options are right for you but you want more support in love and would like to participate in live coachings, get a signed copy of my book or a dating profile polish, check out my new Patreon Program which has a special bonus for people who sign up before the end of the month.
Patreon.com/datesandmates
https://damonahoffman.com/wp-content/uploads/tree.png
200
300
Leah Schell
/wp-content/uploads/damona-hoffman-logo-209-1-1.png
Leah Schell
2020-02-21 21:42:57
2021-05-14 22:23:57
Is this the time to give up on love?