From what we've been hearing lately, so many of you feel like you're doing all the things to find your match, but not seeing the progress you want. So in today's episode, we're going to work a little magic – well, a specific kind of magic.
The word of the day is MANIFESTATION.
We believe that manifestation is magic and that we all have the power to manifest our destinies. When we dream it and believe it, we can achieve it, whether we're talking financial success or love.
And before you say "that's too woo woo for me," we encourage you to have an open mind. Having an open mind is the first step to making manifestation work for you. When we manifest, we are actually programming our subconscious mind, helping our brains get to order our actions and make what we visualize real.
Or maybe it's just straight up magic. Either way, our guest today – Morgana Rae – will show us how it's done.
MORGANA RAE (3:00)
Morgana Rae is the #1 international best-selling author of "Financial Alchemy: 12 Months of Magic & Manifestation." Morgana has been a 7-figure spiritual life and business coach for over 30 years (that's over a million for those who are counting). She's guided tens of thousands of entrepreneurs, artists, healers and humanitarians to heal the rift between heart, spirit, and money.
Morgana's groundbreaking approach to "attracting money like a lover" has featured her on all the major television networks – United Press International, Yahoo Finance, The Wall Street Journal, and hundreds of others. As a thought leader on the topics of Wealth and Relationships, she's also been a featured expert on stages with Deepak Chopra, Arianna Huffington, Bob Proctor, and many others.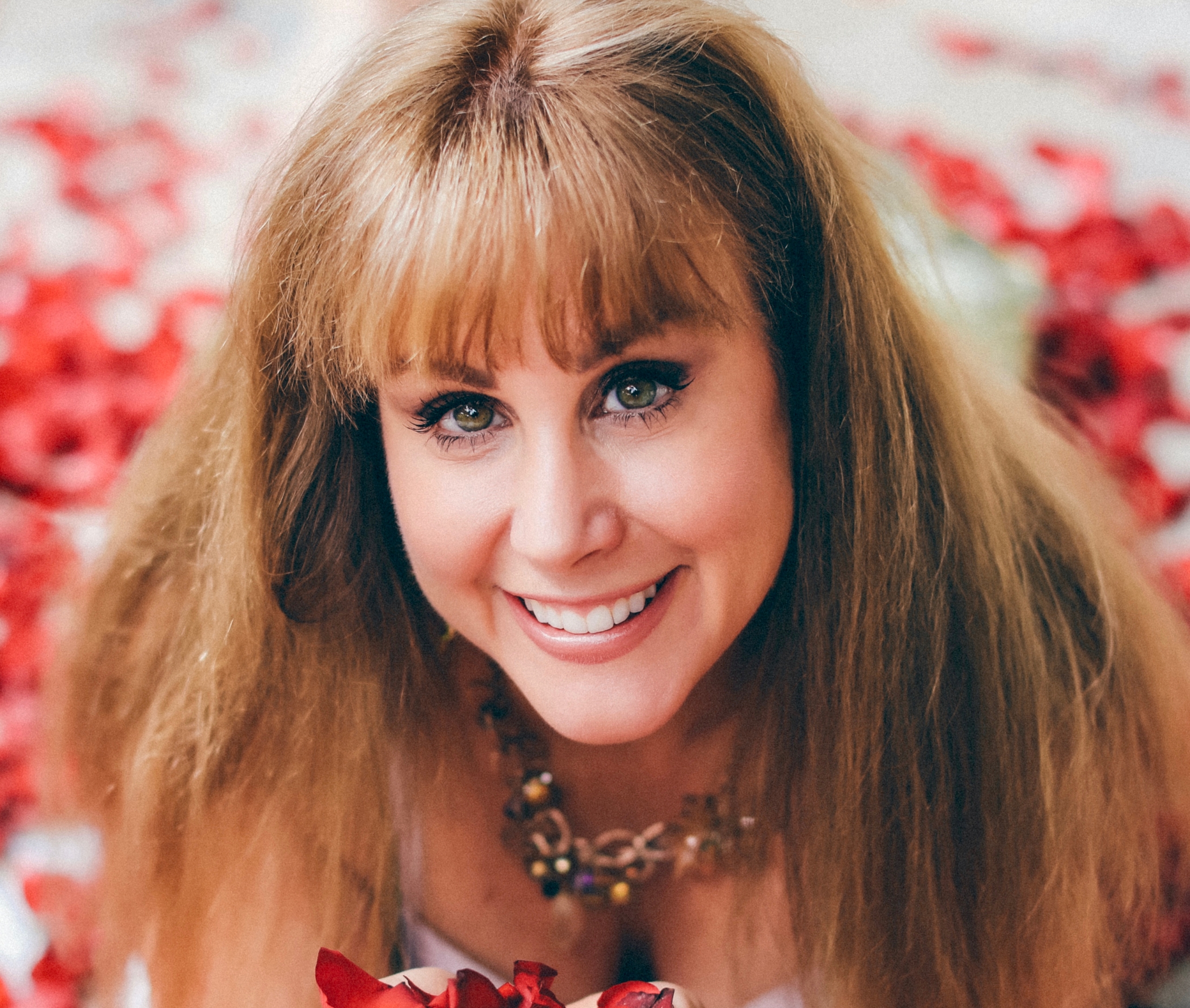 (3:00) Change happens at the speed of safety…
Although a lot of her work has been financially oriented, Morgana says manifesting love is a lot like manifesting wealth. She shares her story of how she slayed her "love monster" in 2012, when she met the man who would eventually become her husband. 
Morgana also believes that change happens at the speed of safety, and explains the 3 steps you can take to dissect and heal the ways you feel unsafe in love.
(22:15) Character versus characteristics.
After Damona describes her 3 C's rule for profile photos – having Color, Context & Character – she notes that many people forget about implementing your character, because they get too caught up in impressing potential matches instead of leaning in authentically. 
Morgana revisits her own profile, and how she used her bio to paint a picture of what it would be like to date her. This is when the quality of her matches began to change. Morgana buttons her thought with, "if you feel like you need to impress that person, it's not your person."
(28:30) Find your Money Honey!
Morgana clarifies that your "money monster" can be anything that has ever made you feel unlovable, unworthy, unsafe, judged or powerless. And once you slay that money monster, you will open yourself up to finding your "money honey." (Check out Morgana's website for 6 steps on how to take action in finding your money honey.) 
Morgana adds that "you must create safety in your own relationship, with your existence, with your life on Earth. So that when somebody shows up with ill intent, you don't take it personally. You just say no, and move on."
Visit Morgana's website MorganaRae.com and grab a copy of her bestselling book, "Financial Alchemy: 12 Months of Magic & Manifestation."
DEAR DAMONA
Submit your questions on Instagram, Twitter, or Facebook and hear Damona's answers live on a future all-Dear Damona episode!
https://damonahoffman.com/wp-content/uploads/Wordpress-Feature-Image-1.png
900
1200
Lindsey Kay Floyd
/wp-content/uploads/damona-hoffman-logo-209-1-1.png
Lindsey Kay Floyd
2023-09-12 18:43:05
2023-09-12 18:43:05
Manifest Love & Slay Monsters