A Few Dating Dangers For Singles To Avoid This Holiday Season
Navigating the holidays can be hard when your parents keep asking why you're still single. This week, I interviewed with The BBC and was not surprised by the most recent statistics on dating app fatigue for singles this holiday season. Millennials are now deleting Tinder more than ever.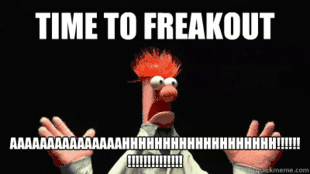 I see dating app fatigue frequently during the holiday season due in large part to awkward questions incoming from relatives. Here are a few tips to get you through this holiday season: 
I'm still optimistic about dating apps 
Like I've said before, dating apps are the most powerful tool in your dating tool box. If you're feeling down about dating apps just remember this:
Now more than ever daters are finding love online. Here are the latest stats from eHarmony that might cheer you up a bit:
Even with proof like this, people do tend to get down on dating apps around the holidays. Often parents and relatives don't understand that online dating is the norm now. The latest news may not have helped that…
Tell your parents the dating apps aren't dangerous
You may have seen in the news that the safety of some of the best dating apps has been called into question. A recent investigation proved that registered sex offenders are finding victims through free dating apps and websites such as Tinder, OkCupid, Plenty of Fish, and more. 
This is terrifying. But also, it's an opportunity to examine 1) which dating apps you are using and 2) how we are filtering potential dates. 
On episode # 287 Dates & Mates I discuss this with Rene Lynch, editor of LA Affairs in the LA Times. We break this controversy down: 
If you're concerned about your safety, perhaps use a dating app that automatically background checks against the sex offender registry – like Match. These are typically paid subscription dating apps that have the resources to filter for dangerous situations.

Do some research on your own. Before you meet your date in person, take some time to double check that they are safe:

Don't forget the pre-date phone call! Make sure that everything checks out

A quick search on all social media platforms of this person can tell you all you need to know

If something feels off to you, follow your intuition.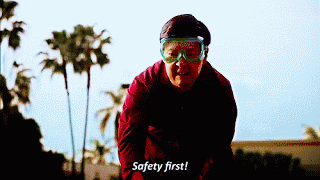 On that note… here are a few thoughts on how to handle other awkward conversations from relatives
I recently filmed a segment with Access on the dating and relationship complications that arise during the holidays. Be prepared for all of the awkward questions because you're going to get them. 
How many times have you heard something on the order of, "Why are you still single" or "when are you going to settle down?"
If you don't want to talk about why you're single during the holidays, share all the accomplishments that you want to share instead of focusing on the negative. If all else fails and they just keep asking, tell them some of your bad date stories.
If you haven't seen it yet, check out the segment for more tips on getting through the trials of being single during the holidays.
But since you're on holiday, maybe you can dedicate some extra time to dating
?
I always encourage daters to be proactive in finding love. My rule of thumb is to dedicate five hours a week or more to your dating process.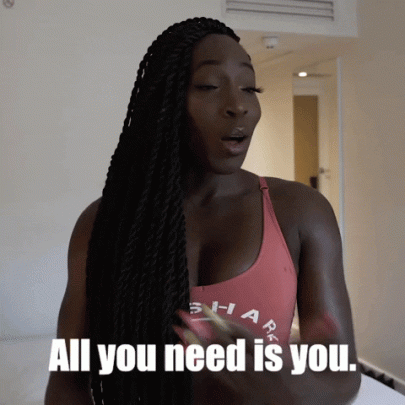 If you're experiencing dating app fatigue, you should take a break
We have all been there. Sometimes you get tired of the seemingly endless and monotonous game of swiping. But once you take a step back, you realize that the dating apps are more than just swiping at faces. 
If you're in a dating rut, make sure you take some time to regroup. I always tell my clients that it's better to take a break than to bring the wrong energy into dating.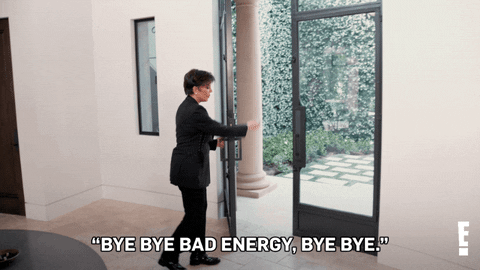 While you're taking a break from dating apps…
Make an effort to meet people in real life and be more conscious about the kind of person you are looking for. You can actively search in relevant spaces where you can find potential matches with common interests. 
Where's your match hiding?
If you're looking for someone that has a professional career, you might want to go downtown at happy hour and make sure that you're talking to people that work in those office buildings, or if you're looking for someone who has a big heart, go to charity events and places where you're going to meet people who make philanthropy a part of their lifestyle.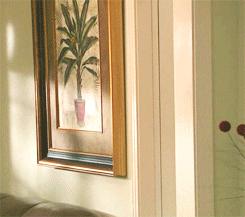 Do you have a dating resolution for next year?  Reach out to me on social (@DamonaHoffman on all platforms) and let me know your biggest dating challenge right now and I'll help you fix it!
https://damonahoffman.com/wp-content/uploads/Copy-of-Dear-Damona-December.png
200
300
Leah Schell
/wp-content/uploads/damona-hoffman-logo-209-1-1.png
Leah Schell
2019-12-06 22:50:48
2021-05-14 22:23:57
Surviving The Holidays While Single