It's Valentine's Day and whether you are single, coupled or throupled (check out my IG if you need an explainer on that), we are celebrating LOVEEEEEE today! That's right, things are about to get steamy.
Here on Dates & Mates, we're always talking about the first two of the four pillars of long-term compatibility – common goals and shared values. But today, it's Valentine's Day so we are going to talk about the other two: trust and communication. Whether you realize it or not, sex and intimacy can be gateways to unlocking those last two pillars.
That's why we have Damona's dear friend and Doctor of Human Sexuality, Emily Morse, joining us for a very special Valentine's Day episode. She will be talking about her new book, "Smart Sex: How to Boost Your Sex IQ and Own Your Pleasure."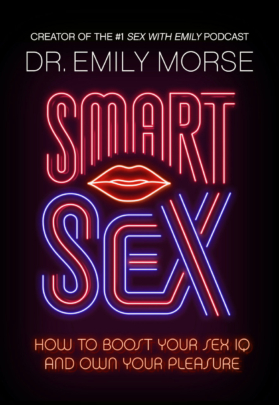 Disclaimer: This episode is for ALL listeners, single or taken. Boosting your sex IQ will help you if you have a Valentine tonight or not.
And remember that while we put so much emphasis on Valentine's Day, in the end, it's just a day! You can choose to recognize it or not the way you wish.
DATING DISH (3:16)
Do you code-switch on dating apps?
The New York Times recently published a deep dive into how people present different variations of themselves across various dating apps. What this article mainly exposed is that with so many dating apps available, a lot of users modulate their personalities from one platform to the next. For example, Hinge encourages leading with details that suggest you're serious about finding a relationship. But then there are apps like Feeld that are for the ethical non-monogamous community, people who want open relationships, and swingers. So between these apps, you might even use different photos and bios. The NYT even proposes that the likelihood of a match is affected by which app a potential partner discovers you on first.
Damona's big takeaway? "As a dating coach for 15 years, I would say it is a good idea to have at least a different primary photo on the various apps. But this article talks about people having like whole folders of apps on their phone. I would be remiss if I didn't say that we are on too many apps right now, folks, I have my clients really focus on one app at a time or kind of cycle into apps… Scale it down and date intentionally."
Damona is a big fan of dating apps, and we want you to be a fan of dating apps too because they are a tremendous tool. But what is the key to a successful online dating experience? It all comes down to the profile. Check out the Free Profile Starter Kit HERE to revamp your profile today!
EMILY MORSE (14:45)
Doctor of Human Sexuality, Emily Morse, is on a mission to liberate the conversation about sex and pleasure. Emily is the best-selling author of Hot Sex: Over 200 Things You Can Try Tonight! and host of the #1 Sexuality podcast on iTunes Sex With Emily.
She has been profiled in The New York Times, Forbes, and The Times of London. And, her new book, "Smart Sex: How to Boost Your Sex IQ and Own Your Pleasure", comes out June 13th!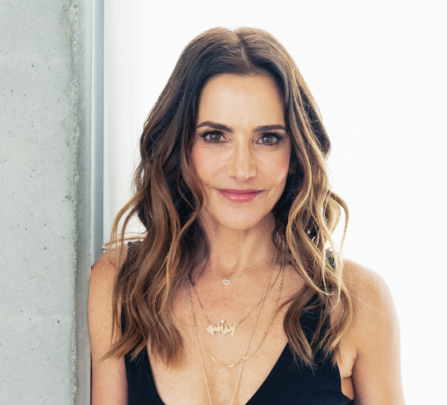 (16:30) Did you know you have a sex IQ?
With her book "Smart Sex: How to Boost Your Sex IQ and Own Your Pleasure" coming out in June 2023, Emily shares with us what a Sex IQ is. "We think about our IQ, and then we came out with EQ – emotional intelligence – in the 90s. And then with this book, I really wanted people to feel empowered to be sexually intelligent as well… So in this book, I present the five pillars of becoming sexually intelligent." In short, being sexually intelligent is more of a holistic approach to understanding your own sex questions.
Emily also covers the pillars of sexual intelligence (HINT: both your mental and physical health contribute to your sexual intelligence).
(21:12) What does great sex look like?
Emily and Damona piece apart what it actually means to have "great sex" – because great sex looks different for everyone. Damona also brings up a question often asked at Dates & Mates, about what to do when your partner and you have different sex drives and how to bridge that gap. Emily explains that in a usual relationship dynamic, there is a high desire partner and a low desire partner. And bridging the gap between your sex drives will involve scheduling your sexcapades ahead of time (which can be completely HOT). 
(29:52) Take control of your own arousal.
Trust and communication are some of the keys to having really awesome sex. But in order to have trust and communication in the bedroom, it's important to know what turns you on and why. 
Emily explains that scientists "look at the brainwave patterns of people falling in lust or falling in love, and people on cocaine, and the brainwave patterns are very, very similar. It is a drug and that drug, like everything that comes up, it's going to have to come down again. So that's where the work happens."
Once the honeymoon phase ends and a couple is no longer riding on the fumes of the newness, they will have to consider what they can do to continue to be attracted to each other.  "Part of becoming sexually intelligent is self knowledge, that's another one of the pillars. How well do I know myself? How well do I know in the past? What worked for me and what didn't? How well do I know what's going to be a requirement for me to be turned on?"
Be sure to follow Emily on Instagram @SexWithEmily and pre-order her upcoming book, "Smart Sex: How to Boost Your Sex IQ and Own Your Pleasure," by visiting sexwithemily.com/book.
DEAR DAMONA FT. EMILY MORSE (35:20)
Submit your questions on Instagram, Twitter, or Facebook and hear our answers live on the show! Here's what our listeners asked about this week:
Email from Sabrina –

Damona, I have never been in an adult romantic relationship and I'm currently in my mid-30's. When I'm out I don't meet a lot of men or the men I meet (platonically) are in relationships. Online dating has not proven successful and I rarely get matches. Men either fetishize over the fact that I am a black woman, or fetishize my weight (I'm plus size). If I do have a match that does neither of those things we usually don't talk for long because they take forever to meet up, want to meet up and have sex or don't fit with my values (my faith is a big part of my life). I would love to start dating and find companionship. Please help!

IG Message from Carlos –

I met a girl that I'm really attracted to, but she is a bad kisser. What can I do?

Text from James –

Would it be bad to tell my partner I love her for the first time during sex?
https://damonahoffman.com/wp-content/uploads/DM-Emily-Morse-Image.png
900
1200
Lindsey Kay Floyd
/wp-content/uploads/damona-hoffman-logo-209-1-1.png
Lindsey Kay Floyd
2023-02-14 19:13:27
2023-02-21 19:17:59
Code-Switching Valentine & Smart Sex