STOP WAITING FOR THE FAIRYTALE & MAKE YOUR MOVE
Are you still waiting for the fairytale to happen? We hate to burst your bubble but there's a whole pandemic happening and Prince Charming can't leave his house.
So you're going to have to help him out by Making Your Move and finding ways to make your own magic.
Today Damona talks about modern dating with two very special guests: Jon Birger, author of Date-onomics and Make Your Move, plus Joy C Mitchell – a writer on the season's hottest show, Bridgerton.
Here's the rundown: 
BRIDGERTON BABES (3:00)
On-Screen Romance with Bridgerton writer, Joy C. Mitchell 
Today we get the inside scoop on lessons from the writer's room of Netflix's hit show, Bridgerton.
(6:00) Dating in Europe – Joy's a world traveller and actually prefers the dating scene abroad
(10:00) Gossip is women's power
(11:00) Is socioeconomic status preventing you from finding love today?
(14:00) It's time to go after what you want
You can find more from Joy and her world on Instagram @Joyineurope
View this post on Instagram
MAKE YOUR MOVE (18:00)
Our guest Jon Birger is an award-winning magazine writer and author of two dating books — Date-onomics: How Dating Became a Lopsided Numbers Game and How Make Your Move: The New Science of Dating and Why Women Are in Charge. 
He's also a face on ABC's Good Morning America, BBC World Service, CNBC, CNN, MSNBC and so much more. Today he's here to share an understanding of new advancements in the science of dating today and explain why women really have the power. We talked about A LOT: 
(16:50) Dating Doesn't happen magically, but you need to put yourself where the magic happens
(17:30) Everything you know about dating biology is wrong
(19:00) State your business because human beings suck at flirting
(24:00) What to do if men are intimidated by you: a case for dating 5 years younger
(29:00) Marriage ultimatums: what to do if he isn't proposing fast enough
TECHNICALLY DATING (36:02)
Submit your questions Instagram, Twitter, or Facebook and hear our answers live on the show! Here's what our listeners asked about this week:
NW (from Twitter):

how would you weigh common interests as important for a couple? I know how that, common values, communication, shared goals, and trust are keys…

B (voice memo):

Hey Damona just want to say I love this show. So I'm 29 I am in my first long term relationship with an amazing, amazing man. But, you know, I've noticed that my, what you would call hopeless romanticism has kind of almost turned into a toxic romanticism in my relationship. You know, I feel like a lot of people in my age range kind of grew up with that Disney fairy tale, Prince, you know, kind of mentality and, you know, I grew up with the whole rom com romantic, you know, kind of mentality and aspire to that my whole life and now that I'm in a relationship, I kind of almost find myself comparing our very real world relationship to this fairy tale. It doesn't exist and I find myself almost sometimes disappointed in certain situations, when let's just say real life doesn't kind of live up to this fairy tale that I grew up aspiring to. So I was just curious what you thought about hopeless romantics in comparison to real life and kind of anchoring yourself in the real world when it comes to relationships. Thanks
THIS EPISODE IS BROUGHT TO YOU BY TEXTNOW 
The app solves many major challenges that Damona's clients face in dating today:
You can keep your main number private
You can separate your personal and dating contacts
Plus, It's easy to use and FREE.
We are proud to collaborate with an app that empowers modern daters to feel safe and secure. If you want more information, check out Damona's video on when to give out your number to people you meet on dating apps. Click here!
DATES & MATES DEALS
OkCupid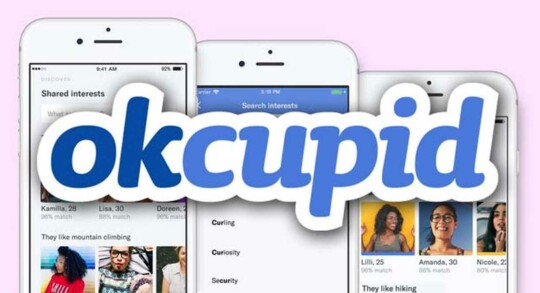 OkCupid expects 25 million new matches to be made this January – a big increase from last year⁠. Are you missing out? Download OkCupid today!
Better Help

Get Better Help: real therapy, convenient and affordable. Get started today and enjoy 10% off your first month. BetterHelp.com/datesandmates
https://damonahoffman.com/wp-content/uploads/Copy-of-Make-Your-Move-Bridgerton-Babes-.png
900
1200
Leah Schell
/wp-content/uploads/damona-hoffman-logo-209-1-1.png
Leah Schell
2021-02-02 19:56:18
2022-04-20 19:14:46
Make Your Move & Bridgerton Babes