Shan Boodram & The Marriage Pact
Believe it or not, we have been making episodes of Dates & Mates for over a DECADE – and now we're excited to welcome in both loyal and brand new listeners for Season 11!
As mentioned last week, we have developed a new and improved, shorter format of the show. You'll still hear all of the info-packed interviews that you love every week with all-Dear Damona episodes sprinkled in here and there (so keep those questions coming – scroll to the bottom to find out how).
But we've got a hot topic to kick off the new season: marriage pacts. This topic has been moving back into the limelight these days as Roku's new show The Marriage Pact sets out to analyze the friendship-to-relationship pathway. And, we HAD to know more!!
The show is hosted by friend and former Dates & Mates guest, two time best-selling author, certified sexologist and host of the Lovers & Friends podcast, Shan Boodram.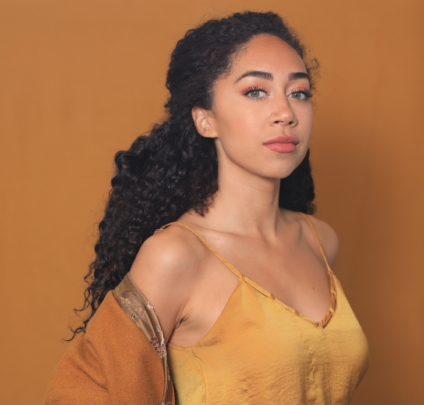 And that's why we HAD to have Shan join us for the Dates & Mates Season 11 Premiere to talk about why YOU might want to consider a marriage pact.
DATING DISH
Damona will still be dishing on all the hottest dating news, BUT the Dating Dish segment will now live on TikTok and Instagram (so we can see YOUR hot takes in the comments).
SHAN BOODRAM (2:00)
Shan is a two time best-selling author, certified sexologist and host of the Lovers & Friends podcast. She can be seen hosting Roku's new show The Marriage Pact, streaming for free!
(2:50) Define "marriage pact."
In case you forgot, a marriage pact is an agreement between two people (usually friends) that agree to pursue a marriage or partnership if neither of them is married by a certain age. So as the host of The Marriage Pact, Shan assists these pairs in navigating whether or not to pursue a friends-to-lovers relationship. Damona asks Shan for her thoughts on the most difficult marriage pact scenarios, and the two discuss the differences between settling vs. settling down vs. securing.
(9:55) The pillars of LTC…
You may have heard Damona mention her pillars of long-term compatibility – shared goals, shared values, trust, and conflict resolution. Although Shan offers that in her book, attraction often comes into play in those pillars. Shan also offers her thoughts on the power of marriage pacts – one perk being that if you're a self-sabotager, having a specific timeline can push you to make a definitive decision about your future.
(20:05) The pandemic-dating ripple effect.
Damona and Shan debrief on the most prominent dating trends that came out as a result of the pandemic, and how they have evolved in the last two years. These trends include being more "consciously single," prioritizing mental health, and how some singles prefer to find pen pals over dating apps rather than meet IRL. Ghosting also appears to be a RAMPANT behavioral trend nowadays, and Damona and Shan break down why this is.
Be sure to follow Shan Boodram on Instagram @ShanBoodram and check out The Marriage Pact on Roku for free!
DEAR DAMONA
Submit your questions on Instagram, Twitter, or Facebook and hear Damona's answers live on a future Dear Damona episode!
https://damonahoffman.com/wp-content/uploads/Untitled-design-6.jpg
808
1078
Asst
/wp-content/uploads/damona-hoffman-logo-209-1-1.png
Asst
2023-08-22 23:06:53
2023-08-22 23:12:03
Shan Boodram & The Marriage Pact