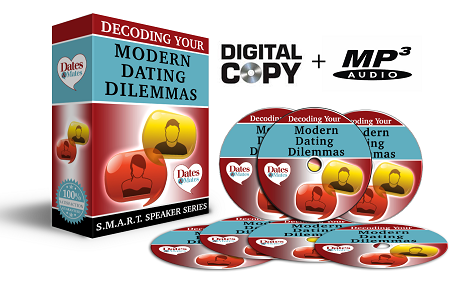 Step 1 of 3 Completed Successfully
Thank You For Purchasing the recordings of the S.M.A.R.T. Speaker Series. You will be able to access the recordings on this page a few days after the live event ends on June 23rd. Steps 2 and 3 below are quick and easy!
Step 2 >>
Bookmark this page for easy access. Click Ctrl+D if you are on a computer. For other devices or additional information on bookmarking a page click on the link for your browser: Google Chrome, Firefox, Safari, Internet Explorer
Step 3 >>
Final step! Click the button below so we can send you a short email when the recordings are available online.
Bonuses Access
For access to the Dates & Mates bonuses for purchasing the S.M.A.R.T. Speaker Series Recordings, click here.
[fusion_builder_container hundred_percent="yes" overflow="visible"][fusion_builder_row][fusion_builder_column type="1_1″ background_position="left top" background_color="" border_size="" border_color="" border_style="solid" spacing="yes" background_image="" background_repeat="no-repeat" padding="" margin_top="0px" margin_bottom="0px" class="" id="" animation_type="" animation_speed="0.3″ animation_direction="left" hide_on_mobile="no" center_content="no" min_height="none"][sc:Damona-Signature]
[/fusion_builder_column][/fusion_builder_row][/fusion_builder_container]