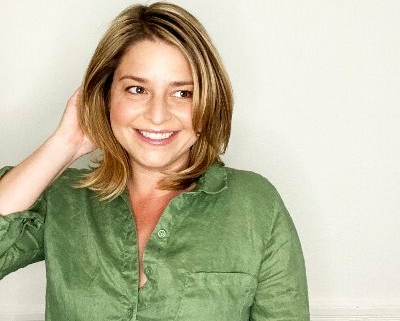 The 7 Love Styles & Doppelbangers
Are you still using the "5 Love Languages" to understand the relationships in your life? Well, it's time to put an end to that! A lot has changed since the 80's, including the ways we give and receive love.
In this week's episode, Damona is joined by Molly Owens, the CEO and founder of Truity, a provider of research-backed personality tests which help people better understand themselves at home, at work and in relationships.
Molly will walk us through Truity's newest research, which indicates that there are actually 7 love styles experienced in modern day relationships. Plus, Damona will share her own results from the "Seven Modern Love Styles test" – and oh boy, is this system good.
DATING DISH (2:42)
(2:42) The new dating trend that's dawned on daters: The Independent recently covered a new trend called 'dawn dating,' and you can probably guess what this means: it's going on dates in the morning. According to data from dating app Badoo, which surveyed 1,000 of its users, 71% of single people on the app said they would be impressed if someone asked them to go on a date in the morning.
So why has dawn dating been trending? Here's the deal. It's no secret how much alcohol is intertwined with dating culture, and many singles have changed their dating habits to take alcohol out of the equation – also called 'dry dating'. Similarly, almost half of the people surveyed enjoy the fact that on a morning date, there's no expectation to drink alcohol on the date. Plus, when you're on a morning date, you don't have to worry about setting a drink maximum for yourself (unless you're going for brunch and mimosas).
Singles from Badoo's data also mention that dawn dating is an optimistic and fun way to start the day, and that they feel like they're more refreshed in the mornings and can get to know their dates on a deeper level.
Damona comments that she's all about challenging dating norms and shifting your habits to see the different results. Dawn dating shows us that you don't have to delete your dating apps, get a crazy haircut, or buy a whole new wardrobe to shake things up. Instead, you can use your experiences to craft your dating life in a way that really supports you, and helps you feel like your best self.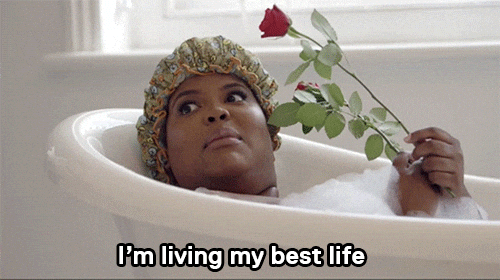 (5:32) Could you be dating your 'doppelbanger'?: Are you dating someone who looks kind of… or exactly like you? According to the Daily Mail, you may be dating your 'doppelbanger.'
The term is used mostly in the LGBTQ community when somebody is dating someone who bears a big resemblance to themselves. But if we step back and look at this pattern overall, there is something going on in attracting someone who shares similar features to yourself.
The article mentions research that was conducted by Hungarian scientists around physical attraction. They found that women were inclined to choose partners whose faces resemble those of their fathers, and men of their mothers. Another 2012 study by Institut des Sciences de l'Evolution in France, discovered that a third of men were attracted to images of women that had been digitally manipulated to resemble their own features.
Now all this begs the question – is there something biological that causes us to seek out visual similarities? Is it that we trust those who reflect our own features back to us, or look like our caregivers? And even further, with all this article touches on, can we still say that opposites attract? The next time you find yourself making eyes at a potential match, take a moment and see if you observe any parallels in your features. You may look more alike than you think…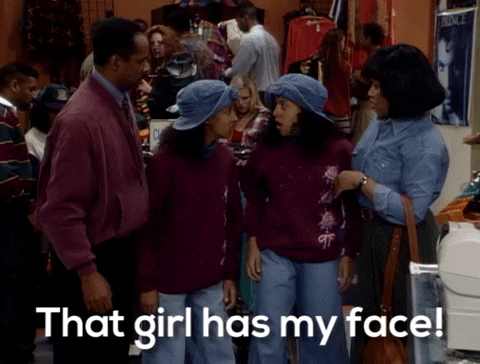 MOLLY OWENS (10:23)
Molly Owens is the CEO & Founder of Truity, one of the leading providers of research-backed personality tests. She is a former therapist, with a Master's Degree in Counseling Psychology. Molly is also a contributor to INC. Magazine and recently appeared on Bloomberg TV.
Molly is here to share research which builds upon the original "5 Love Languages."  She will explain how Truity's new "Seven Love Styles" framework addresses the changes we have come to see in modern day love styles.
(11:34) What exactly are love languages?: As popular as love languages have become in recent years, it's funny to think that most of us don't even know their origins. Molly gives us the scoop that the 5 love languages were originally developed in the 80s by a marriage therapist named Dr. Gary Chapman.
His hypothesis was that people express and receive love in different ways. So if you're doing something that you think is very loving for your partner, and you're thinking, "oh, I'm doing a great job of showing them how much I love them," it won't translate in the same way if what you're doing doesn't align with their love language. Chapman idealized that if you could teach couples about the 5 love languages, they would then have the language to explain what they want and need from each other in a relationship.
Molly explains that as helpful as the love languages were as a foundation for emotional communication between couples, Chapman's research was actually done on a pretty homogenous sample of people. Since Dr. Chapman was a marriage therapist, he conducted his research on his straight, married Christian clients. 
So in Truity's research to see if the love languages held up, they looked at a more current sample and more diverse sample of people. Truity collected data from over 500,000 visitors to their website, asking them what made them feel loved and how they like to express love to their partners. The results showed that in modern-day relationships, people's "love styles" actually fell between 7 categories – a reflection of how relationships have really changed since the 80s.
(15:25) The Intellectual Love Style: Damona and Molly start with the Intellectual love style, which Molly mentions is a love style that wasn't really talked about at all in the original 5 love languages. So what does it really mean to have this love style? Molly describes that "it's all about respect. It's all about connecting on a mental level. It's all about having that discourse with your partner, having those discussions, respecting their opinions, getting thoughtful advice, really thinking about what's going on mentally, and having that mental match." 
Molly adds that a "red flag" for this love style (or rather, an indication that this may be yours), is if you're very quickly turned off by someone who you can't have a stimulating conversation with. Damona mentions how she definitely defines herself as having this love style, since what really attracted her to her husband was that he could keep up with her in conversation.
(16:30) The Emotional Love Style: Molly comments that the Emotional love style parallels the Intellectual one, in that they are both newer styles that accommodate the shifts in modern-day relationships. On top of that, these two love styles are the most popular love styles. "The Emotional love style has to do with supporting your partner through hard feelings, through difficult times, and really showing empathy to your partner," Molly reports (and Damona remarks how this aligns with her own support for "empathetic dating").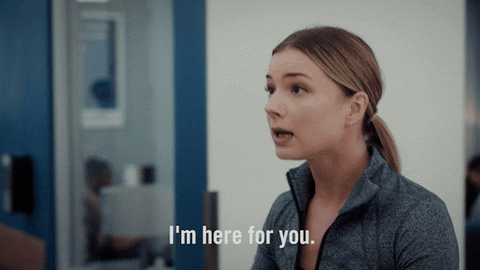 (20:50) The Activity Love Style: If this love style sounds familiar or appealing to you, Molly explains this is because the Activity love style pretty much matches the Quality Time love language in the original system. Although, rather than spending any kind of time together, the Activity love style focuses more specifically on sharing leisure activities and hobbies with your partner. Molly notes that this showed up in their data as couples often traveling, going on trips, and learning new skills together.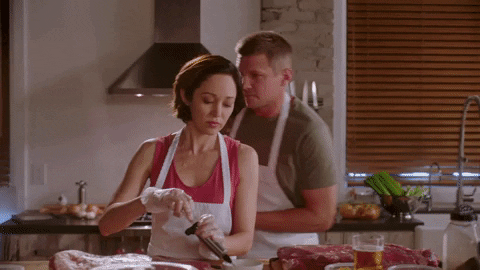 Uniquely, this love style also includes sharing a hobby with your partner, or at least sharing the interest of your hobbies with your partner. Damona also observes that many of the people she coaches often put an emphasis on shared activities as being core to their relationship. And while quality time is important, Damona believes that some of the other love styles are more crucial for long term compatibility.
(24:42) The Physical Love Style:
Now this one sounds pretty much like a given, right? Damona ponders how there is more to the Physical love style than meets the eye, since the physical aspects of a relationship tend to change over time as familiarity and closeness grow between two people. Molly agrees, and expresses that the Physical love style "really combines both the kind of sex side of things, that attraction and intimacy, and also just the sort of snuggly huggy stuff that we like. We found that the two did often go together for people, so that's why it's not separate."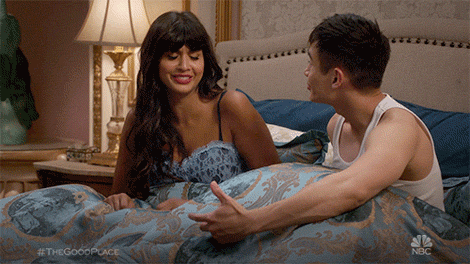 So what should you look for in a partner if you have a Physical love style? Molly suggests when you're starting out in a relationship, to look for signs that the other person has the same, or at least roughly the same tolerance level, for physical closeness. "This is one where we have sort of a biological need, and it's a little bit harder to overcome it if you're really kind of off kilter with the person that you're with. And that's true for sex drive, as well as kind of just that physical closeness."
(26:52) The Practical Love Style: The Practical love style has another parallel within the original 5 love languages, which is Acts of Service. But interestingly, this love language has a bit of a loaded history. "We found the acts of service concept to be pretty gendered… So in Dr. Chapman's book The Five Love Languages, usually when he talked about housework, he framed it as a woman's job. And if a man did it, then he was helping out his wife, which really doesn't fly anymore."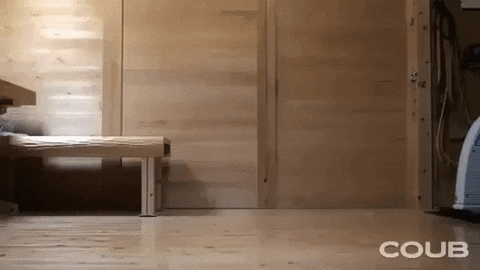 Molly and Damona agree that nowadays, there is some wiggle room for what "act of service" is. For instance, if your partner has a Practical love style, you can take the car to the car wash versus doing it yourself. This is still considered a practical expression of love, considering you went out of your way to make your partner's day easier.
(29:54) The Financial Love Style: In a way, you could categorize this love style under the same umbrella as the Acts of Service love language. But more specifically, the Financial love style is really about "being there for the other person, and saying 'I have these resources and I'm going to share them with you.'" Molly continues that expressions of financial love don't necessarily have to be bougie – it could be as simple as stepping in to pay your partner's phone bill when they can't, or supporting them when they feel financial stress.

(31:00) The Appreciation Love Style: Much like the Words of Affirmation love language, "people who have the Appreciation love style really want to hear verbal positive feedback. They want to hear 'you did a great job, I really appreciated that, thank you for all that.' That rah-rah sort of verbal feedback." One difference between this love style and that of its 80's counterpart, Molly says, is that Truity found more people nowadays need that congratulatory aspect from their partners. So instead of just the verbal recognition, people with this love style may crave the emotional recognition.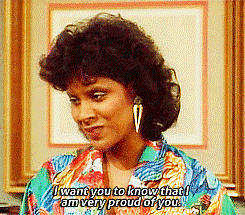 Curious about your own love style? Be sure to take Truity's 7 Love Styles quiz here.
DEAR DAMONA (36:22)
Submit your questions on  Instagram, Twitter, or Facebook and hear our answers live on the show! Here's what our listeners asked about this week:
IG Message from J –

Hi! I love your podcast and have been a listener for about a year now and have learned so much. I'm seeing someone new, it's been a few weeks and it's going very well so far. She has all the things I'm looking for, there's chemistry, it's great. So this "problem" is most likely just a me thing BECAUSE there are times she doesn't text back for a day or day and a half. Before, she would text me at least once a day or even call me when she knows I'm not at work yet or just clocked out. I have an anxious/preoccupied attachment style and am fully aware of it, so when she doesn't text back for a while, I assume the worst. I'm fully aware the worst case scenario may not be happening, but because of my attachment style I can't help it. I'm afraid of asking for too much of her or looking like I'm emotionally unstable or something. I just feel like if it was just one text saying good morning or that she's thinking of me or if she called, that would be great.

I know she's actually a very busy person and I appreciate the time she makes for me, but when I don't hear back from her for two days and we haven't made plans for our next date yet, I get super nervous that she's about to ghost me. I've been ghosted so much. But I really really like her so…please help! Last thing I'll say is that this is the most interest someone has shown me. She even gave me this GIANT bouquet of flowers on our second or third date, and even introduced me to her friends twice. So it's because she's everything I'm looking for AND she seems to really like me too, that I just don't want to mess this up. I'm generally an open book but when it comes to sharing my attachment style, I feel weird about it. Should I tell her about my anxious attachment style in hopes she'll accommodate it? For context, this is a lesbian relationship, in case that effects your answer at all. Thanks again and love the podcast!
Email from T –

Dear Damona, I've done a lot of work on removing internal barriers through listening to your podcast over the past year so thank you so much for the content you put out! I've improved my profile, opened up my filters and gone on fun dates. My one issue is however, how can I figure out whether I'd be okay to move to a different city away from my friends, family and current job to be in a relationship? My problem is that I hesitate at the idea of being far removed from them but I also know I'm potentially restricting myself if I only look for people within a 10 mile radius. For context, due to religious reasons I wouldn't move in with my partner without being married, so I wouldn't be able to test the idea before fully committing to it if that makes sense.  Culturally, women are expected to move to their husband's location too so it's unlikely that someone would move to be with me.What can I do to help me figure out if I'd be okay moving? I'm tired of spiraling every time I see a person's location or not knowing how to answer when I'm asked about relocating. Hope this makes sense!
DAMONA'S DEALS
Download the OkCupid Dating App for free today!
Click

her

e to try Damona's free First Date Starter Kit!
https://damonahoffman.com/wp-content/uploads/osmOHEIV_400x400.jpeg
400
400
Scottie Nevil
/wp-content/uploads/damona-hoffman-logo-209-1-1.png
Scottie Nevil
2022-03-23 00:38:39
2022-04-20 02:30:06
The 7 Love Styles & Doppelbangers