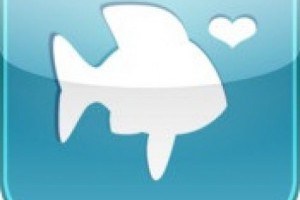 Breaking News: The Match Group just bought the free dating site Plenty of Fish for a whopping $575 million! You might recognize the name from their other popular site Match.com. Did you know that the dating conglomerate also owns both Tinder and OkCupid?
TechCrunch reports that Plenty of Fish was founded back in 2003 in Canada by Markus Frind. He has maintained control and sole ownership of the company until this substantial buyout.
Why Would Match Buy Plenty of Fish?
CEO of The Match Group, Sam Yagan said
"As more people than ever use more dating apps than ever with more frequency than ever, PlentyOfFish's addition both brings new members into our family of products and deepens the lifetime relationship we have with our users across our portfolio…"
What Could This Mean for You as an Online Dater?
There are a few reasons this acquisition could be cause for concern:
1.) Sometimes companies that own multiple sites pool their candidates. So, when you think you're searching one site, you could be searching all of them. Now at first this could seem like an advantage, but different sites tend to attract different types of people. Since the profile creation and matching process on Match.com is fairly complex, the daters drawn to it tend to be a bit more serious about long-term relationships. On Plenty of Fish, the simple nature of the site and free access tends to be more appealing to those who are dating more casually. So, it is quite possible that these sites might experience a shift in the casual/serious dating ratio.
2.) If you were more of a fan of Plenty of Fish, it may not look the same this time next year. They could opt for a more complex interface, and they will almost certainly find a way to monetize Plenty of Fish much like they did with Tinder's addition of Tinder Plus. (They're gonna have to make that $575 million back somehow!)
3.) The Match Group now owns 3 of the most successful sites out there which is setting them up for a monopoly in the non-niche dating market. If they are their own biggest competition, they can essentially begin to charge you whatever they want. The monthly fee for online dating has steadily been on the rise the last 10 years (many new users pay double the price that a new user paid in the previous decade) and lack of other comparable alternatives in the dating market means that price is likely to continue going up.
Now, it may be too soon to tell what will actually happen, but it is definitely something to keep an eye on. In the past they have done a good job at letting the sites they have acquired stay true to their origins as with OkCupid. However, with their Q & A/match format, OkCupid had a very different user experience than other sites. Plenty of Fish might be a bit too similar in structure to Match.com, which could mean big changes for the smaller site.
Have you had an online date become a no show? If so, check out my Huffington Post piece "Why Your Online Date Disappeared" which shares the reasons this "ghosting" behavior has been on the rise. If you leave your questions or personal story in the comments, I'll give my feedback on how you can insure your date comes through next time.