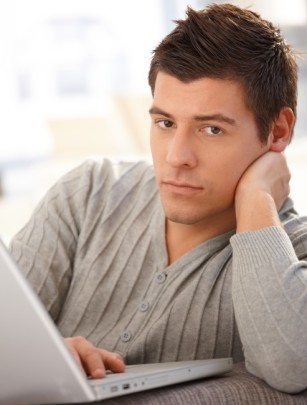 We're already well into the new year, and you've been hoping to find someone amazing before this classically romantic holiday. However, you're staring at the calendar, realizing that you're going to be solo tomorrow.
After 10 years as an online dating expert I can tell you that your dedication will pay off in time. Tinder aside, there are few ways to hook a Valentine this late in the game but don't worry, there are actually many positive factors about being single on Valentine's Day that often get overlooked. Below are my top 4 perks of being single on Valentine's Day.
1. Save Your Dating Ducats
Restaurants all jack up their prices on Valentine's Day knowing that us poor romantics will pay the price to impress their princess. Rejoice in the fact that the money you'll save on February 14th could be enough for two dates down the road.
2. Save Your Sanity
Every year around February 11th, I get heart palpitations when I realize that I have no idea what to get for my hubby that will show just what he means to me but not outspend him, thereby making him feel uncomfortable and inadequate. The whole thing is crazy making.  You are saving your sanity.
3. Save Your Socks
No matter where you are in the country, on February 14th the weather is likely to be less attractive than any date you could drum up. Avoid the cold temperatures, wind, snow, and freezing rain by enjoying the warmth and comfort of your own abode. No wet soggy socks for you.
4. Save Your Waistline
The #1 New Year's resolution is to lose weight. However, by this time of the year, it's also one of the most broken resolutions. Without the pressure to eat the Valentine's Day candies and chocolates from your date, you can stick to your plan and save your waistline and be beach ready by the first Spring thaw.
So if the holiday, often regarded as "Singles Awareness Day," has left you feeling S.A.D. for yourself, take a moment to relish all the perks of being solo on Valentine's Day.  You will save in so many ways by staying in, staying warm, and staying sane this Valentine's Day.
Get a fresh start and a fresh outlook on love by joining Damona's exclusive SMART Dating Program for women. CLICK HERE to learn more about dating the smart way.