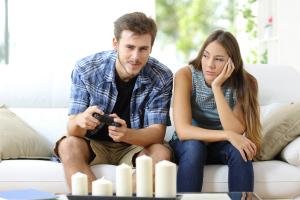 The guys were left to their own devices this week on Dates & Mates- but offered a lot of great perspective on dating and relationships!
Here's some of what they discussed:
When is the right time to be transparent about mental health issues?
Is a "gamer" guy somone to avoid?
A look at an upcoming new horror film that tackles….racial tensions and interracial relationships?
Flirting tips
When an interfaith relationship becomes a dealbreaker
More answers for Textpert App questions
And more!
Listen to the full episode below!