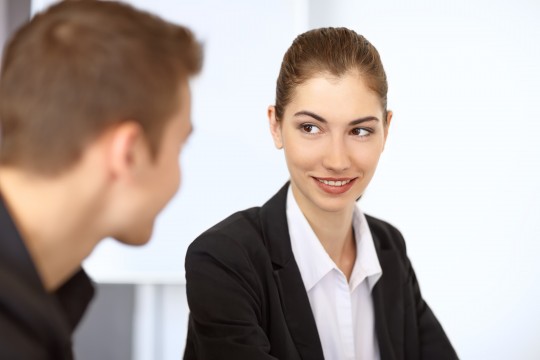 As our work-weeks have gotten longer, the number of office romances have increased substantially. Without as much time for socializing outside the office flirting in the workplace is also on the rise. But how do you know if your boss' playful remarks have crossed the line? Does allowing some office flirting lead men and women in power to abuse their position?
The San Diego Mayor – In 2013  San Diego Mayor, Bob Filner, was accused of sexual harassment by a former employee. She claims that the advances had been going on for months and ultimately escalating to him putting her in a headlock and whispering suggestively in her ear. But according to his statements, he did nothing wrong and when more of the details come to light he believes his side of the story will be more clear. In cases like this, his side of the story usually means that he thought the feelings were mutual.
Arnold Swarzenegger – Then there's the case of the worker in the home who already knows the employer on a personal level. In Arnold's 2013 case, an affair was going on for years with his nanny under the nose of his wife. Then the accusations came flooding in about the other women he worked with who were afraid to say anything when he made advances. Were they afraid or did they find it glamorous to get attention from a celebrity?
Chrysler – What is more common is women being subjected to lewd comments and having to bite their tongue not to get fired or be seeing as "too uptight." In 1999 the first female millwright in the Chrysler plant (a notorious boys club) won a whopping $21 Million for being subject to lewd pictures. But then, shockingly, the Supreme Court of my home state of Michigan threw it out in 2004 saying it was clearly the product of passion and prejudice."
The Biggest Problem – Most people who feel uncomfortable do nothing about it. In fact according to a 2008 poll 31% of women reported being harassed at work but 62% of those said they never filed a complaint or took action.
Office Romance on the Rise – Especially with younger employees. 84% of employees 18-29 said they would date a coworker. 71% say they think workplace romance is a positive thing that improves performance and morale. Older generations still frown on it even as many companies are softening their workplace romance policy. Many suspect it is because the loyalty to your company has weakened in the millennial generation who think that if things go sour, they'll just hop to another job.
What is their body language telling you? Read more HERE