The 8 Strangest Online Dating Sites
Online dating has grown substantially since the 1990's; new dating sites are created based on people's common interest and hobbies. While  online dating is as mainstream as it has ever been, there are those dating websites that are just a little too weird for mainstream daters. Here are 8 Strange Online Dating Sites!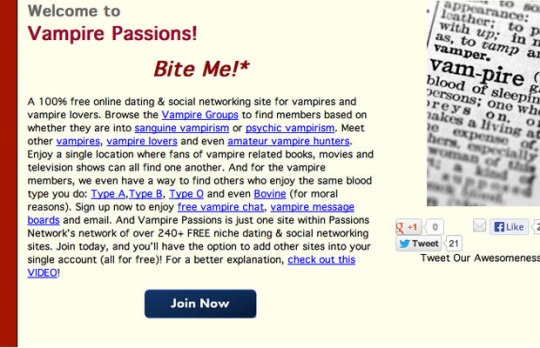 Demographic: For those singles out there that believe in, or believe that they actually are vampires and the ones that get tired of asking, "do you bite during sex?" (The vamps on this site definitely do!). Stay tuned: It's been rumored that WerewolfPassions is coming soon for all the people that suffer from both insomnia and overly aggressive body hair.
Demographic: The ones that were, and remain completely infatuated by the style choices of Baby Herman from Disney's "Who Framed Roger Rabbit" but have a hard time attracting a date.  If you've ever thought: "I would love to find someone who's looking for a malnourished sumo wrestler," DiaperMates could be your next step in finding love.
Demographic: Mustaches.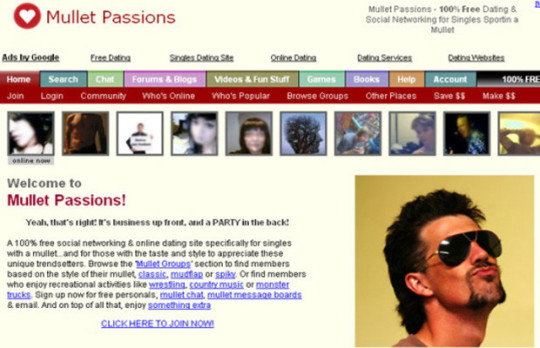 Demographic: For the "down-on-their-luck" air-guitarists out there who literally just can't anymore, when it comes to finding true love. Don't give up hope just yet, you too can find that person that enjoys drinking Natural Light and attending monster truck rallies as much as you do, and MulletPassions could be the means to do so.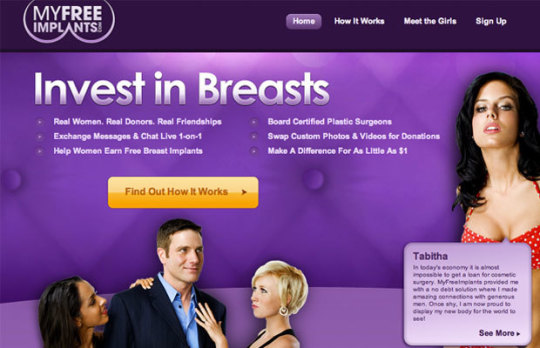 Demographic: For guys with an egregious amount of money and nothing better to spend it on, and women who MUST HAVE BOOBS.  This is a good site to meet that really special someone, who just needs a little bit more work done in order for them to meet your personal level of attractiveness.
Demographic: For extreme Star Trek fans who have not had the best luck meeting someone in this galaxy. TrekPassions is perfect for those people that want to filter Klingons out of their their dating site search to avoid being tortured for information, you know, unless you're into that type of thing.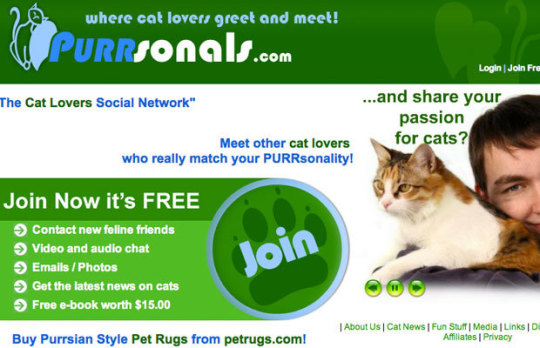 Demographic: For those people who actively seek out stray cats to take in to their homes as if they were their own. This site is for those that really love and care for their cat(s), as if they were an extension of themselves, those that could never imagine themselves being without their feline friends; whose love lives are understandably being stifled by their obsession with cats.
8. SeaCaptainDate.com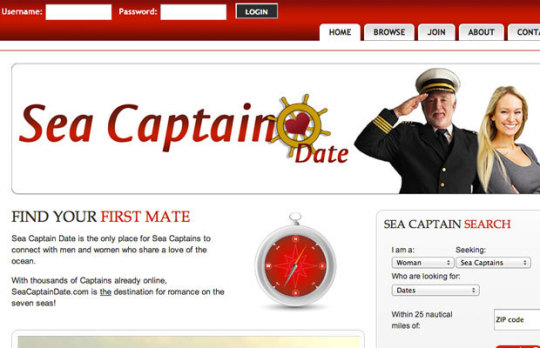 Demographic: For those looking for someone to hoist your flag high, to bring you to at least half-mast, and to clean your dirty deck without any questions asked. Ladies, are you looking for a captain that will finally keep it in port long enough for you to get off? SeaCaptainDate has this, and all the seamen you could ever possibly want!
Be sure to watch the latest video: "How To Know When To Go For The Kiss On a Date" on the NEW Dates And Mates YouTube Page!