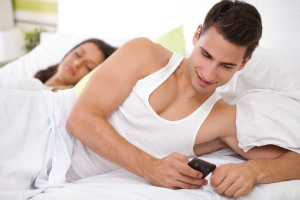 Once a cheater, always a cheater? Is that saying true, or too much of a generalization? Co-host Ray Christian (CEO of the Textpert App) and I debated that and more on a very informative show this week. What side of the argument are you on?
We also discussed:
The best way to text with finesse
A recent study on the biggest relationship dealbreakers- is yours one of them?
The cheating drama that unfolded the day after this Olympian's girlfriend was on a pedestal
Another intense round of "He Said She Said"….who won?
A live caller's struggle with mixed messages his girlfriend is giving off
And more!
Catch the full podcast on iTunes today!