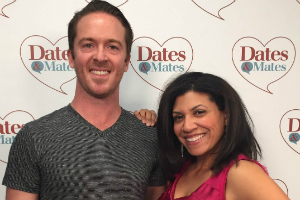 Are you #TeamHe or #TeamShe?
Co-Host Ray Christian and I are at odds on some things and we need your  honest input! Who really ends up paying more on a date? We'd love to hear from YOU after hearing our sides. Make sure to weigh in on Twitter or Facebook!
In our Romance Rollback segment, we also talked about the history behind one of the biggest relationship traditions: the honeymoon. You won't believe the origins behind it!
We also discussed:
How to meet a man when you simply don't have time
Can you date when you're still living with your ex?
Ray's rant- find out what's really grinding his gears this week
Excellent listener Q & A and Textpert App scenarios we help solve
…and more! Make sure to check out the full recap HERE!