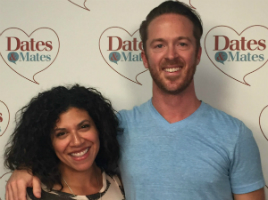 We had a lot of juicy discussions and debates on Dates & Mates this week! Co-host Ray Christian and I navigated through hot topics, celebrity drama and great modern dating scenarios from the Textpert app. Make sure to Tweet me @DamonaHoffman to have your dating questions answered on a future episode!
We covered:
Rebel Wilson's slut-shaming snafu
Would you date someone transgender? A recent study revealed surprising results
Our weekly session of "Ray's Rant"- what was irking him this week?
Caller questions that we shared our expert opinions on
More great Textpert app user scenarios
and more!
Make sure to check out the full replay HERE!
---