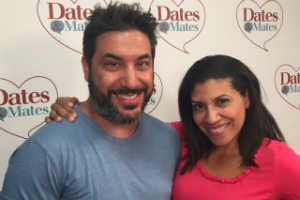 We had a great show with special guest Charles J Orlando, who joined co-host Ray Christian & I as we navigated through his experiences as the co-host of FYI's "Seven Year Switch". We discussed how his "Ashley Madison Experiment", what "Switch Therapy" actually is, and his perspective on the different couples on the show. Make sure to check out "Seven Year Switch" on FYI, which airs Tuesdays at 9/8C.
Ray & I also dug deep into some big topics this week, including:
Speculation that Melania Trump is in a a toxic marriage
Gavin Rossdale's unexpected admission about his divorce from Gwen Stefani
This daily practice could actually strengthen your marriage
These successful reality dating show stars launch their own Dating App
Some great user questions from the Textpert App for our Technically Dating segment
Ray's Rant, the First Date Debate & Damona's Diatribe
And much more!
Take a listen to the full episode HERE: