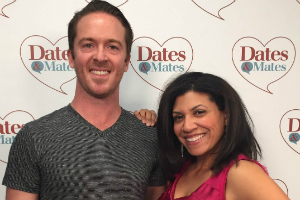 We had a great show with Textpert App CEO Ray Christian as our special guest co-host yesterday as we tackled a lot of our modern dating struggles for you all. I had just wrapped up the live webinar on the DECODING YOUR MODERN DATING DILEMMAS 2 free virtual summit and it only made sense to address some of the great questions that over 1000 singles women sent in, as well as great questions from the Textpert App and fresh modern dating news!
If you haven't registered already for the summit, you can grab your spot HERE for FREE now- don't miss out on the great experts we have lined up for this event!
We talked about:
The ugly divorce rumors about Johnny Depp and Amber Heard
Actress Tasha Smith and why she's encouraging background checks as a dating routine
Are you dating yourself? The research that talks about common traits and how they affect our interests when dating
And our "Technically Dating" segment with Ray where we tackle tough dating issues submitted by its users, including Sugar Daddy sites, cohabitation woes and more
You can find the complete replay HERE– don't miss it!
Make sure to join in on the widely popular DECODING YOUR MODERN DATING DILEMMAS 2 FREE virtual summit! There's great giveaways and tons to learn to help you master the modern dating gauntlet!