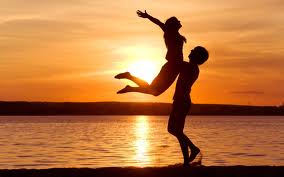 TIME TO KICKSTART SUMMER LOVIN'!  LEARN ABOUT DEAR MRS D'S NEW SUMMER PROGRAM HERE.
If you keep wondering why you're single after all these days, weeks, months, years, decades—the time has come to stop asking and starting doing! It's approaching another wet, hot summer which means it's the best time to be single! Some of the sexiest, happiest, most fun parties happen during these months, so why not enjoy it? Everyone has a smile on their face when the sun is shining, so if you're looking to be in a relationship but keep hitting a wall of rejection, try amping it up a notch this summer.
Here's how to get it back in gear:
Join a MeetUp group. Whether it'd be a book club, swim crew, biker gang or fellow barflies for a pub crawl, meeting new people is what's going to work in the ways of love. You might not immediately be introduced to Mr. or Miss Right, but you will meet friends of new friends, be invited to more functions and, eventually, be set up on blind dates. Someone always has a single friend waiting to be set up on a date. Let people know you're looking once you're comfortable in the group and your chances for love will increase ten-fold.
Go out by yourself. Hit a happy hour after work alone. Sometimes your crew can make you seem unapproachable. When you fly solo people want to know your story and feel less threatened of possible rejection. Sure, it seems uncomfortable at first so start small. Just one drink to start off the experiment and see how it goes from there. If you don't leave having talked to one new person, try another spot. Just remember to call a cab home.
Try online dating. Looking for love online isn't as scary or dorky as it was over 10 years ago. In fact 1 in 4 new relationships start online. Write a short, witty profile, post three good pictures of yourself (cropping out all others) and check your progress often. Online dating requires work, but at least you'll know other like-minded people are there for the same reasons you are.
In this day and age, if you're looking for love there's no reason you shouldn't find it and summertime has all the makings of romance—sunsets, healthy food, happy hours —there's no excuse for not being social. If you're looking to break your single streak, drive to the nearest beach and do it!
If your summer romance needs a jolt, join Dear Mrs D for a new program, Kickstart Summer Lovin' where you'll get personalized advice, daily tips and exercises, and a new dating attitude that can turn your summer fling into real romance by the end of the season. Find out more HERE!