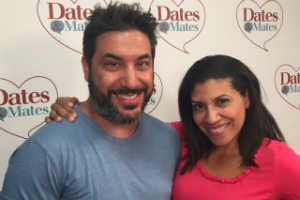 This week we had the pleasure of having my friend and Relationship Expert Charles J Orlando on Dates & Mates! He joined Ray Christian and I to discuss some tricky issues in the world of modern dating, and also discussed 10 things that keep women from finding fulfilling relationships. Also, hear his story about his undercover work to find out what the world of infidelity was like in modern times!
We also discussed:
Obama's big nod to the LGBTQ community
The "secret" celebrity relationship- are they actually an item?
The story of a desperate dad and his plan to help his son get hitched- but you won't believe what happened!
Make sure to check out the full show HERE! Also, find out how you can avoid those common pitfalls when looking for love. Go HERE to check out Charles J Orlando's 3-Step Roadmap to finding happy, healthy love!
---