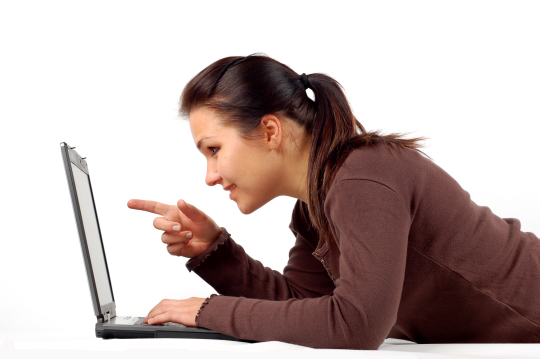 One of the biggest complaints I hear about online dating is that there are not enough people to choose from.  It's hard to see how this can be true when 41 million Americans have tried online dating.  So how can you find more potential suitors? There are 3 factors I see in my most successful clients: timing, variety, and action and here are 3 ways you can use these factors to meet your match online this month.
1. The Best Time of Year for Online Dating is January – Match.com reported last year that the first Sunday in January was their highest traffic day of the year. What does this mean for you? If you have ever said, "There's no one new online," you must not have logged on in early January.  Most sites report a 350% membership increase between Thanksgiving and New Years and when do all of those people start looking for dates? When they return from vacation, right after they've made their New Year's Resolution about finding a mate this year and the day before they start work again and become too busy to date.  In other words, go online THIS SUNDAY and you're bound to see tons of new faces who are all motivated to chat and meet for dates.
2. How Can You Find More Matches Online? – Variety is the spice of life so why do most people do the same search every time they log on? If you haven't played with the features that most of the major sites offer like mutual match, daily match, or reverse match, you're leaving dozens, if not hundreds of possible mates on the table. My super secret tip is to utilize the keyword feature. Most people overlook this field entirely yet it is one of the top predictors to finding someone compatible and filling up your search result list with a ton of new faces.
3. You Must Take Action to Get Action – Many women I speak to are opposed to sending the first message…Let me say it to you in plain English.  IF YOU ARE NOT ACTIVE ONLINE YOU WILL GET FEWER MESSAGES. Most daters only log on when they get a message or a prompt from the site to sign in. But if you only wait for something to happen, you send a message to the site that you are not serious about meeting up and you will show up lower when someone does a search for a date like you.  You know from your own Googling experience that showing up on page 2 or page 3 of a search basically means you might as well not be there at all – you're not being seen. Therefore, you receive fewer messages in your inbox, you log in less frequently, and before you know it your membership lapses and you're back where you started.
The real magic in looking for love online is in realizing how much power and control you actually have over your love life when you approach it purposefully.  With the right timing and consistency, you'll have tons of dating options online and you can become an online dating success story.
Just don't forget that the best time of year for online dating is January so log on now if you're serious about making a match this year.
Ready for Love in 2015? Here are 3 Simple Steps to Meet Your Perfect Match Online.