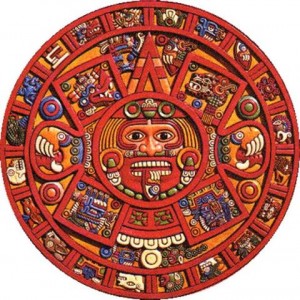 December 21st, 2012 was scheduled to be the end of the world.  It didn't happen. So now what?  Now you actually have to start thinking about what you want to see or do before you die and who you'd like to spend your remaining time with.  If only your demise was as predictable as in apocalypse movies.
I often hear from clients that they'll be ready to start dating "WHEN."  When I lose five lbs., when work settles down, when the right person comes and knocks on my door.  I love that people have this quest for perfection but what's really happening is a type of paralysis over fear of rejection. It feels easier to keep busy focusing on others than to sit with your own hopes, dreams, and fears.
This past year, I had a client who had so much going for her.  Smart. Lovely. Accomplished.  But she put a lot of obstacles between her and her perfect mate.  It was never the right time to put up her online dating profile and kickstart her love life.  Her family came first. Her work came first. Her friends came first.  And in the end, there was no time left for herself.  She passed away quite unexpectedly never getting to know the great love of her life.
I tell you her story not to depress you but to inspire you.  I cannot bear to watch another client who deserves an amazing relationship put everything else before the one thing that matters most – loving someone and being loved in return.
So as we approach a new year, think about how you want to look back on this time in your life.  You must live each day as if it's your last and meet the future head on because in the blink of an eye tomorrow will become yesterday.
If it sounds like I'm talking to you in this post and you want to make a commitment to yourself and to finding your perfect mate, you can apply for my new KICKSTART LOVE 2013 program for women which begins January 9th.  Only a handful of slots are available but if you are ready to make WHEN become NOW click this link to see if you're the right fit for the group: http://www.surveymonkey.com/s/SRNL9HM