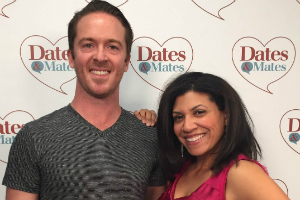 This week was very much about the sometimes-complex dilemma of texting while dating. TextPert's Ray Christian joined us on the show to discuss why his app is a great resource for those who need a second set of eyes. He shared some great stories from customer interactions, and gave his perspective on how texting has impacted how we communicate when it comes to modern dating.
We also tackled some great subjects:
Lindsay Lohan's rather "low-profile" new husband-to-be and how she transitioned from high profile controversy to a low profile, much younger man
The great debate of why it's not easy being in a celebrity relationship or marriage
Science is backing that your political candidate of choice for the 2016 election might be costing you dating opportunities
and more!
Listen to the full show HERE and make sure to tweet me @DamonaHoffman to weigh in!