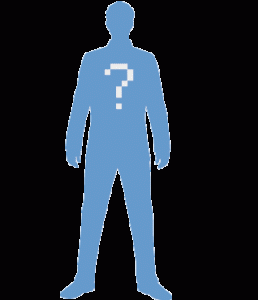 Earlier this week, I wrote an article on The Huffington Post about crossing cultural lines when dating and it got me thinking about identity. How do you identify yourself? And beyond that, how are you perceived? It suddenly dawned on my how fluid your image actually is.
Today, I'm having coffee with someone I've never met before (no, not a date of course) and I described myself as the bi-racial girl with funky glasses. Yet after I hit send on that email, I remembered that in the past I always described myself as the girl with curly hair and glasses. However, I've been wearing my hair straight a lot this year and today I could be wearing it either curly or straight; I wasn't sure at that time I sent the email. Even if I decide to wear it straight today will I still feel like the girl with curly hair? And what if I change my mind and wear contacts?
There are so many ways that we categorize ourselves: religion, skin color, hometown, marital status, alma mater, favorite sport team, part of town we live in, kind of car we drive, how we dress. The most amazing this about all of this is that it can change. We might not be able to change our skin color but it will be viewed differently depending on who you are talking to.
This all brings me back to my favorite topic, online dating. All of this has solidified for me the importance of branding yourself the way you want to be perceived when dating online. People are going to see you the way they want and will draw conclusions about you based on their prior experiences, but the only thing you can control is the way that you present yourself.  This is really what inspired me to write my new book Spin Your Web: How to Brand Yourself for Successful Online Dating.
Maybe you wrote your profile a year ago or you're using a picture that is five years old. Take a long hard look in the mirror and ask yourself, "Is that the real me, NOW?" It might be time for a identity refresh. It certainly was time for mine.