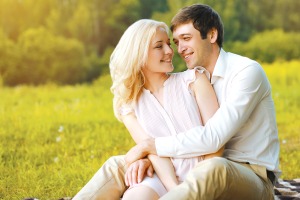 Spring is officially upon us, and with the spring come growth and renewal. So, as you dust off the cobwebs, start switching out your winter wardrobe, and take stock of what things are essential and what things you can do away with; there's no better time than now for spring cleaning in your relationship.
Let's face it, every relationship needs tending. Relationships, over time, can lose their vibrancy. With the everyday struggles and stress of work, family, and life; it's important for you and your mate to take the time to keep your relationship fresh and new. So, let's look at how we spring clean and apply that to maintaining a lively, healthy relationship.
Pull things out of storage – Depending on how long the two of you have been together, there are certain issues that have a tendency to accumulate. If you have any conversations that you've been avoiding that have been building up, make time to talk about them. Avoiding issues and letting them build up, increase the chances of those issues overflowing at the worst time.
Assess and organize – Start looking at what's most important to you and your mate in your relationship. Make a list of the things that you love about each other and love to do with each other. Once you've figured those out, make them a priority. Put those things in the forefront to remind you to make time for them. Then look at the things that maybe aren't so great, and put them in their proper place as well.
Throw out what's no longer working – Now that you've pinpointed the things that aren't so great in the relationship, take steps to getting rid of them. Remember actions speak louder than words so you must show your partner how you feel in addition to telling them.
Freshen things up – Brighten up your relationship and do something new! Keep it alive and happy by finding new and interesting things to do with each other. Take a cooking class together. Go see a play. Visit a comedy club. Go hiking. It doesn't really matter what it is as long as you're sharing fun, new experiences and make new memories together.
Do regular maintenance – Just like with spring cleaning, by doing regular maintenance and not letting things accumulate, it is much easier to keep your relationship in tip-top shape.
So, how do you know if your relationship needs spring cleaning? Well, let's just say that they all do. But, just remember, you don't have to wait until spring to do it.