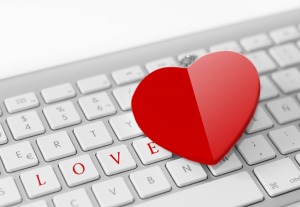 Valentine's Day is in a few days, and you might be stressing out about not having a date secured. Never fear! It's not to last to do some last minute hustling to find a great date before February 14th.  If you're bottoming out after the New Year's online dating surge that means you are in need of an urgent profile refresh. So don't throw in the towel yet. I've seen my clients double, triple and even quadruple their inbox with a few simple adjustments. Here are 6 changes that you must make if you want a VDay Date:
A LITTLE PHOTO MAGIC –Photo editing is only controversial if you are actually changing the way you look. However, it is now commonplace to adjust lighting, exposure, sharpness or contrast to improve your photo quality. One simple trick to make yourself stand out is to crop out anyone else in the photo. If you crop it yourself, you can control where the eye goes and make sure it doesn't wander to your very attractive friend standing next to you.
SMILE FOR THE CAMERA – You're on instagram daily and you post pics of your girlfriends at the bar every weekend so the old, "I don't have any pics I can use for my profile" excuse isn't going to fly anymore. Take the next three days and go on a photo spree. Get solo pics of you using Dear Mrs D's 3Cs: color, context, and character and you're bound to start turning heads.
TELL THEM WHAT YOU WANT – Most of my clients come to me with a profile that talks more about what they don't want than what they do. Eliminate any demands about what your new partner must do or cannot do and cut the rants about how you're tired of getting emails from losers. You might be turning the good guys off along with the bad.
BE UNAPOLOGETICALLY YOU – Studies have shown that you are more likely to be messaged if your profile is a total turnoff to some yet intriguing to others than if you have a safe, middle-of-the road profile. Don't be afraid to show off your quirky, nerdy, or goofy side. That could be the just the thing that makes someone sit up and take notice of you.
MANAGE YOUR EXPECTATIONS–A couple of pounds, inches, or years of age do not really matter in the long run. In your searches, you should be more open so that you can decide if someone is worth pursuing once the email comes in. Also be proactive by searching at least 3 times per week (if not daily) while broadening your criteria and you'll be shocked by how many new hotties appear.
MAKE EVERY WORD COUNT– The only thing worse than a profile that is bare is a profile that could double as a novel. Thin out your profile and make it more readable by starting with a headline for each key part of your life that you want to dedicate a sentence to.
Now, log on, make these simple changes, and get ready to hit the town! These tips are not meant to change who you are; they are meant to make it easier for potential dates to see through to the real you. So, be confident and have fun!
Get your free video "The 5 Biggest Online Dating Mistakes You're Probably Making Right Now…And How to Fix Them" at DatesandMates.com