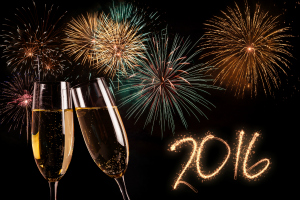 According to Match.com, the first Sunday in Jan is the most trafficked online dating day of the year. Between Thanksgiving and New Year's Eve dating sites see a surge in new members and almost all of them will be online this Sunday with high hopes of finally making a connection. However, there are a few steps you should take first to insure long-term relationship success in the new year.
MAKE A RESOLUTION – AND KEEP IT! Finding a mate ranks among the top 5 New Year's resolutions for Americans but in the first week of January alone 10% of resolutions are already broken. With clever planning, serious motivation, and modern technology, daters can avoid becoming a statistic this year.
MAKE A LIST – The first thing that I did with the women in my FYI show #BlackLove was to help them get clear on who they are and what they're looking for in a man. The "I'll know it when I see it" mentality will keep you single or keep you attracting the kind of men you don't want to meet. Get crystal clear on your wants, needs, and dealbreakers if you are looking for a relationship that can last.
TELL YOUR STORY IN YOUR PROFILE – My online course, The Dating Site Seduction System, takes all the best tips from the Secret Sessions that match.com asked me to present for their users. I'll give my top two dating site seduction techniques 1. Keep it short and sweet but action packed – rather than listing a litany of must-haves and deal breakers, try to back up your points with a quick yet detailed story 2. Tell your story visually – use the 3 C's Color, Context, and Character to make your photos leap off the screen.
GET OFFLINE QUICKLY – Communicating too much online only sets you up for disappointment. Quickly identify, qualify, and connect with the people who fit your criteria for a mate so you can see if you have chemistry face to face without wasting too much time.
DON'T OVERSTAY YOUR WELCOME – True connection and chemistry develops over time. The women on #BlackLove lost it when they heard me say that first date only needs to be 1 hour to decide if you are interested enough to see them again but to also leave them wanting more. In the early dating phase, less is more!
Need a roadmap to get started? My free webinar How to Meet Your Man in 30 Days or Less will give you a step-by-step method to meet your man. CLICK HERE TO REGISTER.