Recently I received a question on my facebook page that made me cringe. When is a man too old for dating and relationships?
Andrew and I ended up getting into a deep discussion about the differences in the ways men and women date and how age factors into dating approaches. I believe that you can find love at any age.
My friends at Premiere Reverse interviewed me on the topic. Here's what I had to say about dating as a senior. You can also read what some of my dating coach and matchmaker friends said on the topic here:
PR: How do you know when you're ready to date?
DH: If you feel that you can carve out the time in your schedule and you feel healthy enough to enjoy activities outside the house, nothing is better for you positive, fulfilling relationship.
PR: How do you know if internet dating is right for you?

DH: Internet dating is right for everyone. It is the easiest way to connect in the modern world and expand your social circle which becomes increasingly harder as we grow older.

PR: How do you introduce new relationship to your adult children?
DH: Most children want their parents to be happy. If you are introducing a new relationship to your adult children, you should have a conversation about it before bringing the new love to meet your kids. Make sure you tell them about the positive things you took away from your relationship with their other parent yet emphasize how much your new love makes you happy now.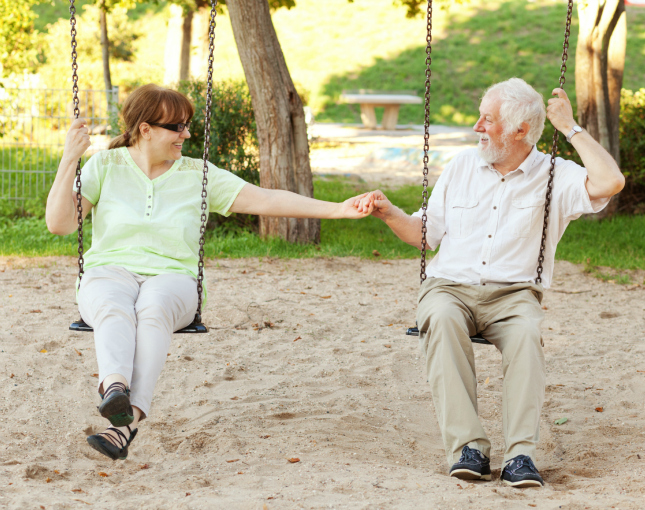 How should you handle financial things in this new relationship, checking/savings, retirement funds, keep them separate or combine accounts? Should you rewrite your will?
Before moving in with your new love, have a candid conversation about money that includes your savings, attitudes towards spending, and goals for the coming years.  Do not co-mingle your funds until you have an understanding about what that means about your commitment to one another and how your money will be spent going forward. Be cautious about re-writing your will too soon, especially if you have children or other people in your life whose quality of life may be impacted if you were to change your designations.
READ THE ENTIRE ARTICLE with advice from Stephanie D. McKenzie, Samantha Daniels, Maria Avgitidis, and Bobbi Palmer as well.