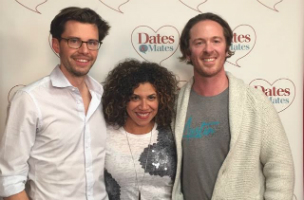 This week we had a very special episode for many reasons, including the Dates & Mates 4 year Anniversary/151st episode! We also had our special guest, Justin McLeod, founder of the popular Hinge dating app!
Justin shared some personal perspective on the success of Hinge, as well his take on the current "online dating" climate. You don't want to miss out on what he had to say about some of the challenges of a great app from a business perspective, as well as some well-rounded advice for those who are out looking for love in modern times.
We also discussed:
Then Vs Now: what all has changed since Dates & Mates launched 4 years ago?
Awesome questions from the Textpert App users
Ray had a lot to say about compromising friendships over a relationship
and much more! Check out the full episode below!