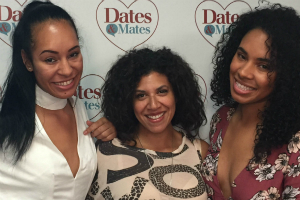 Did you know that August is Romance Awareness Month? We had Nicole and Alexis Harris of One Last Frog join us on the show to discuss how to master the art of the first date, how to "spice up" your dates when you're in a long-term relationship or married, as well as some common first date mistakes we commonly make. You won't believe some of the first date blunders that are easily avoided!
We also shared some headliners, including:
A recent study that showed that your partner could be a cheating statistic- but what are the odds?
Keisha Knight Pulliam and her "reality show" level divorce drama
Racism and dating- will this app help open singles' eyes to diversifying their love life?
Ray's Rant
More Textpert App user dilemmas
and more! Make sure to listen to the full broadcast HERE!