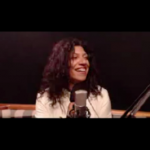 I never got the opportunity. Until this week.  On Friday I'll be launching 'Dates & Mates with Dear Mrs D'!
Doing anything LIVE scares the piss out of me.  And yet once it's over, I always feel like I climbed a mountain. Plus since you can't go back and edit what you did, there's a sense of calm that comes over you when you realize that it just "is what it is."
Scared to tell that girl at Starbucks that you think she's cute?  Afraid to ride a horse? Want to quit your job and travel the world?  You only live once, so why not.
And if you need more inspiration, tune in on Friday (June 29th) at 2 p.m. PT to see me scare the mess out of myself and have a good time doing it.  If you miss it, you can also stream the show whenever you want atYoutube.com/DearMrsD