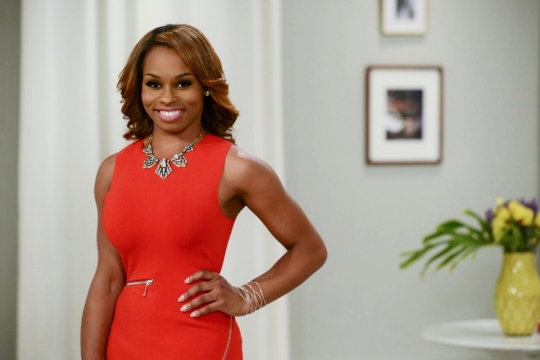 As an online dating coach of over 10 years, there is no subject I love talking about more than dating sites, dating apps and dating profiles. That's why I'm tremendously excited to welcome Devyn Simone, co-host of Love at First Swipe on TLC to talk about the top dating profile mistakes on the next Dates & Mates Radio Show and podcast.
Devyn and I will cover:
– Tips for having a photo that stands out online
– Style suggestions to make your personality come across in your clothing
– What to say about yourself in your dating profile to sound unique
– The worst profile pictures for women
– The dating profile secrets for men that help them catch the eye of a great girl
And so much more.
Devyn is no stranger to online dating herself. Like me, she's actually an online dating success story and she knows all the tips and tricks of the best online dating sites.
Here's a little more about her to get you excited!
Devyn Simone is a dating expert, writer, and the executive producer, co-creator and co-host of Love At First Swipe on TLC.  In Love At First Swipe, Devyn Simone and Clinton Kelly help singles get the relationships they desire by transforming their look and their dating profiles. During each episode, Devyn takes a consultative approach by listening  and learning about her guests' past relationships before addressing dating behaviors and "relationship road-blocks" that have been holding them back. From there Devyn teaches them how to market themselves to their ideal partner by coaching them on everything from how to take a great profile photo and the types of pictures you should have on your profile, to the things you should and shouldn't write in your bio and how to spot a good potential mate online.
Simone's dating expertise has been featured on Good Morning America, The Rachael Ray Show, Extra, and The Chew among others. She's the writer for DevynOnDating.com and has been a contributing writer for Eligible Magazine as well as ClintonKelly.com. Her advice on dating, love, and relationships has been featured in The New York Post, Yahoo News, The Huffington Post, PopSugar, and more.
Her love affair with the psychology behind relationships started when she was a little girl. Curious about the formula for a healthy relationship, Devyn would spend her weekly allowance on relationship and self-help books. By middle school she was giving daily "counseling sessions" to her friends at recess and by high school she was moderating panels in her community on the topic of teen relationships. From humble beginnings in Kansas City, Devyn established herself as a standout talent by becoming the host of a top teen radio talk show, being crowned Miss Missouri Teen, and winning the national title of Miss American Teen all before the age of seventeen.
During college, Devyn was asked to move to New York to be a cast member on the hit MTV show The Real World: Brooklyn. Quickly becoming a fan favorite, Devyn later appeared on two seasons of MTV's other hit show The Challenge during which her memorable moments (including an epic 3rd place finish in the African desert and a funeral she held in honor of her beloved wig Tamera), left a lasting impression on viewers and even inspired Clinton Kelly to tweet her as his "all time favorite", which was the beginning of their now real life friendship.
Today Devyn continues to study the dynamics of love and relationships while teaching others how to find love online. She is working on her first book and planning her wedding with her fiancé Nathan whom she met online, of course.
Tune in Wednesday at 11 a.m. PT to hear us giving live online dating profile tips on Dates & Mates with Damona Hoffman or subscribe to the Dates & Mates with Damona Hoffman podcast on iTunes to get the podcast version the minute it's posted.