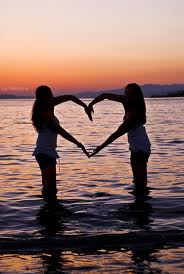 Being single and looking means that you're not only bombarded with advice from friends, family members and anyone who has a tip to share about how to snag a mate, but being available also makes you privy to plenty of so-called dating gurus, gypsies and pick-up artists "theories" as well. With so much information and  so many dating sites to choose from, how do you know which information to use, gather or simply toss away? Good news, singletons! 100BestDatingSites.org has compiled a list of 200 of their favorite dating experts and Dear Mrs D has not only made the Top 10, but many of the sites I write for have made the list as well!
While I made the Top 10 list  for advice columns and help, JDate and Match.com both made the top 10 for online dating and matchmaking. You can read my newest JDate article here and, for those Match.com members in the Atlanta area, I'll be taking my Secret Sessions cross-country in July. Go to Match.com/events for more information.
YourTango.com and SinglesWarehouse.com both made the Top 10 list for dating theory and articles. Read all about how to avoid fighting about finances with sweetie on YourTango or find out my scandalous SWEXPERT advice for the absolute must-haves for single ladies this summer.
The Huffington Post Divorce page also made the Top 200 List. You can read my latest HuffPo Divorce article HERE and read my other HuffPo articles from their other pages HERE.
Many of my new favorite dating sites made the list, including CoffeeMeetsBagel, HowAbout We, AMillionMatches and HurryDate as well proving that healthy and helpful dating advice and safe and secure online dating sites are available right at your fingertips. But remember, it all starts with you. So if you're ready to meet that special someone but find yourself in the same holding patterns, it's time to get some professional dating help—and that's where Dear Mrs comes in! Email me now to get a consultation and let's turn that single into a double!
Happy dating!
http://www.100bestdatingsites.org/blog/2013/top-200-dating-experts-to-follow-on-twitter/