As someone who tried Feng Shui for the first time a few months before I met my husband, lande
d a new higher paid job, and finally lost the ten pounds that had been dragging me down for years, I would say that there is something to it.  Ariel is a Feng Shui expert with a special skill for helping others find love.  In fact, he just got married a few months ago and he's passing on his knowledge in a unique Feng Shui workshop on how to Rock Your Love Life beginning February 15th!
Dear Mrs D: What is Feng Shui?
 The Feng Shui Guy: Feng Shui is the study of how your environment affects all aspects of your life. It has it's roots in cultures from thousands of years ago, but it's application affects us now, today. It is both an art and a science and it is designed to help us make our lives better by applying it's principles.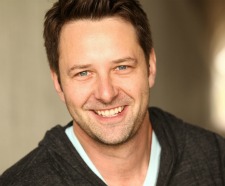 Dear Mrs D: What are some simple things that people can do with Feng Shui to improve their love life?
The Feng Shui Guy: 1. Make room for someone. You can't pick up something new in your life unless you put down what you are holding onto. If someone showed up at your door, today…where would they fit into your life?
 2. Incorporate color. Studies have shown that color can affect our mood. There is a belief in Feng Shui that certain colors can help you be a magnet for love while others might be pushing people away. This goes for what you wear as well as what you have in your living space. What colors turn you on?
3. Have a clear picture of what you want. This goes for what you hold in your mind, what is on your walls and what you look at repeatedly. If you see single, you might think single…so use your imagination and start working backwards from there. Look around your space…does it scream "I'm single"?!
Dear Mrs D:  Is there such a thing as Bad Feng Shui?
The Feng Shui Guy: I am not a huge fan of categorically labeling something good energy and bad energy as much as good energy for what you want to accomplish in a space and whatever gets in the way of that. There are definitely things that Feng Shui doesn't recommend to help you achieve your goals. For example…stuff that's good to help you at the office is great for an office, but bad for a bedroom (work, computers, cellphones, etc.) Trust your gut, some things just don't feel right no matter what other people say. That's usually a sign that something needs to change.
Dear Mrs D: You have a workshop on how to Rock Your Love Life coming up. What is that about? What can people expect out of the workshop?
The Feng Shui Guy: Rock Your Love Life is designed to help people drawn the connection between their living space and what they are attracting (or lack thereof.) It is designed to help people who are single to attract a mate and become more magnetic. It is designed to help people rekindle passion that may be lying dormant. And it is designed to help people sleep better, feel more energized and help them feel more empowered in calling in the one for them!
Learn more about Ariel Joseph Towne, The Feng Shui Guy on his website and sign up for "Let's Get It On: A Teleconference to Rock Your Love Life" here.  Register today and you will get a $20 discount!