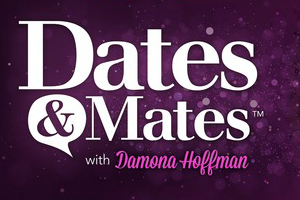 This week on Dates & Mates co-host Ray Christian (Textpert App CEO) and I tackled some great topics from the world of love and dating. Do dads have it easier when it comes to dating after divorce? And you will NOT believe what we found out about: the WORST dating site ever! Missed the full show? Don't worry, you can catch the full replay below!
We also covered:
Match.com's eye opening revelations from a LGBTQ survey- how did kids and marriage rank?
This celebrity revealed their SECRET sexual desires recently
Tinder just banned these users from their app- and the not-so-surprising reason why
Textpert app user questions- find out how we weighed in
….and more! Check out the full show HERE!